Egypt is a big sandpit with a river running through it!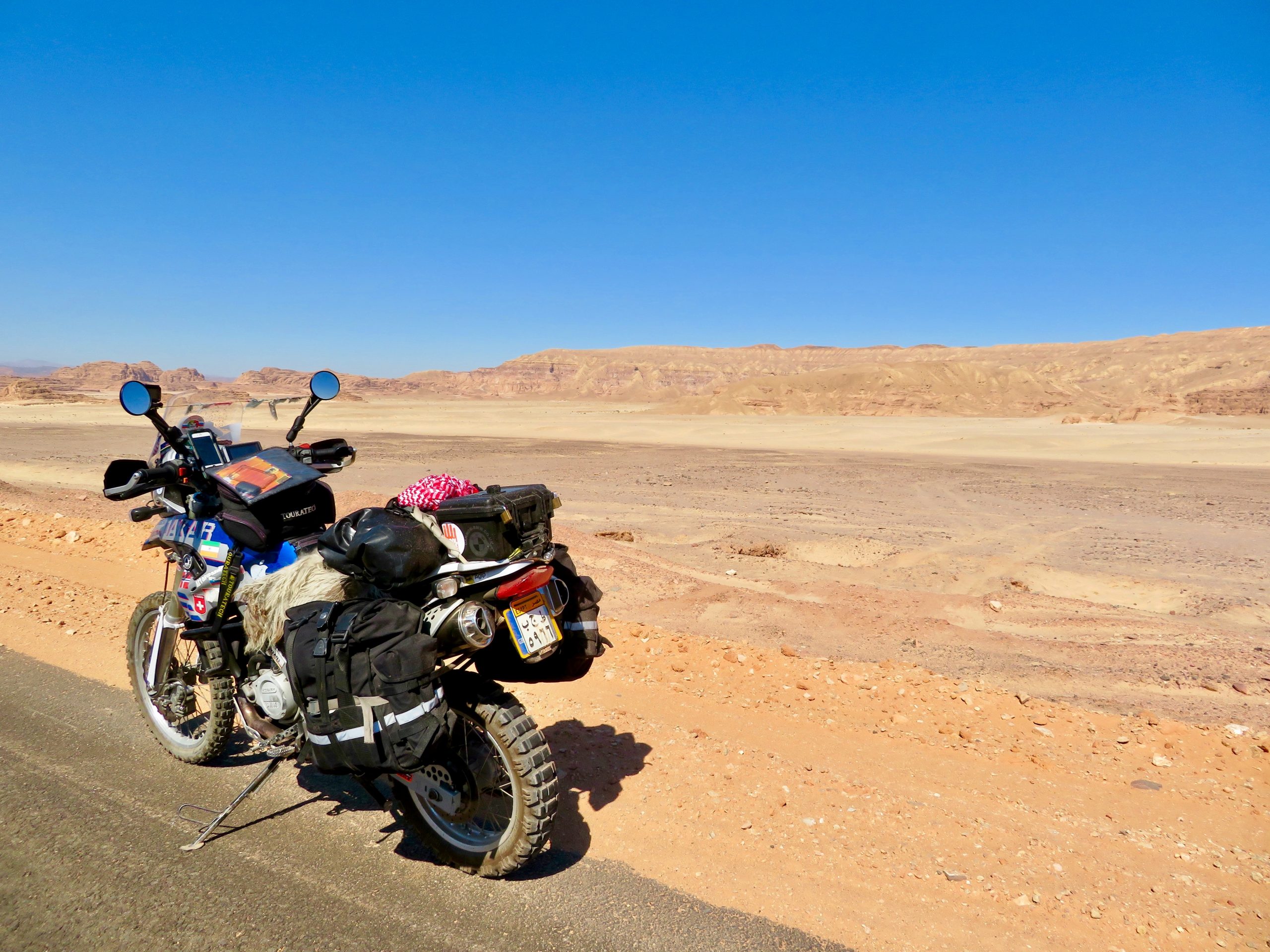 I loved my time here: the people are so welcoming and helpful, I loved the food, I experienced unique sights and would recommend you visit if you haven't already.The one thing that I wasn't expecting was the stifling bureaucracy and the number of policemen (I don't think I saw a policewoman). They are everywhere!
Dahab: After the trauma of Nuweiba Port, I spent a week in Dahab, staying at 'Light House Camp', Sophi was the perfect host. The perfect antidote!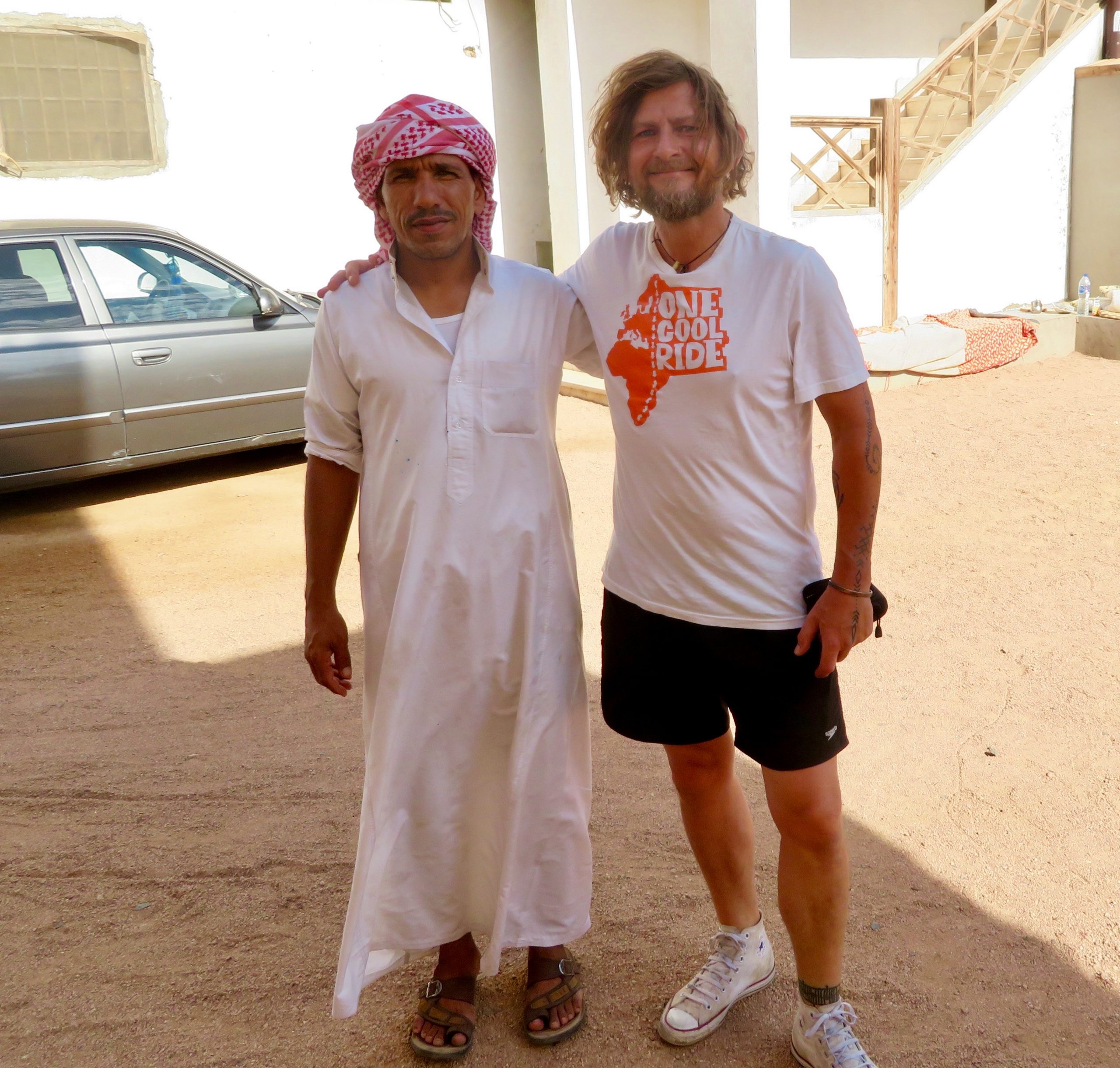 I relaxed and caught up with writing, and after 3 years away from it, I returned to another world, scuba diving. Dahab is not like the rest of Egypt, it's in East Sinai, on the Red Sea, a retreat for those that want to relax, and offers some of the best scuba diving in the world. Dahab is remote, and at night the sky is full of stars, and just across the Red Sea the lights of towns along the Saudi Arabian coast shine in the distance.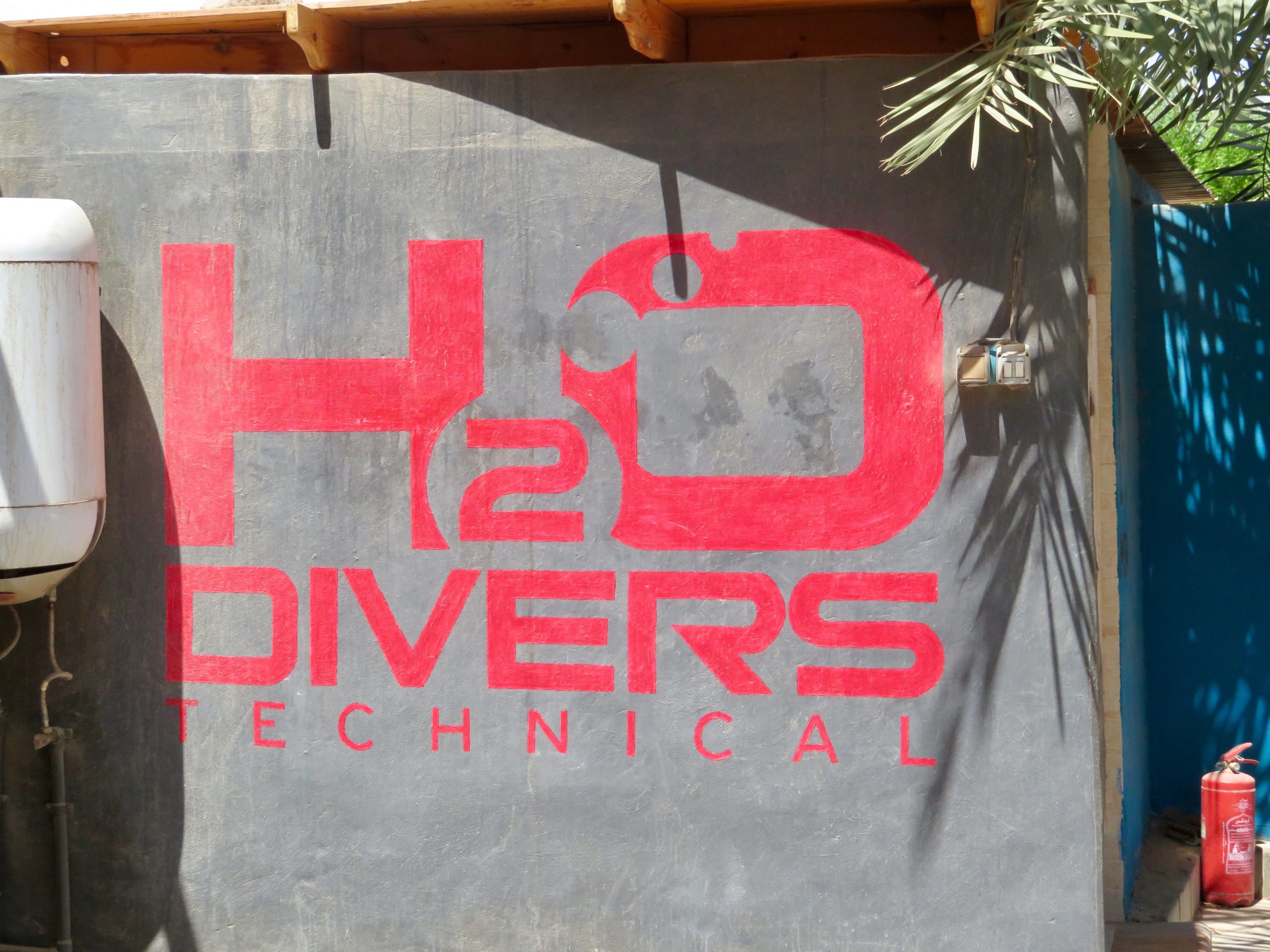 Sinai: Much has been written about crossing the Sinai Peninsula, the security risk, military checkpoints and heat of the desert. There are two options: take the longer, safer, coastal road, or attempt crossing the mountains (on many occasions the military prevent people from taking this route). I chose the more challenging route. I left early to get into the mountains before the heat of midday and was stopped after 20 minutes at a police & military checkpoint! I would be stopped over 10 more times before my day ended. I don't mind this at all, there is a security risk, and it's just for my safety. The route was beautiful, about 100 miles of desert, rising up into rugged mountains, a few villages and one town. After a few hours I descended and saw the Red Sea again in front of me. I did it, I crossed Sinai with only one police escort for the last 5 miles!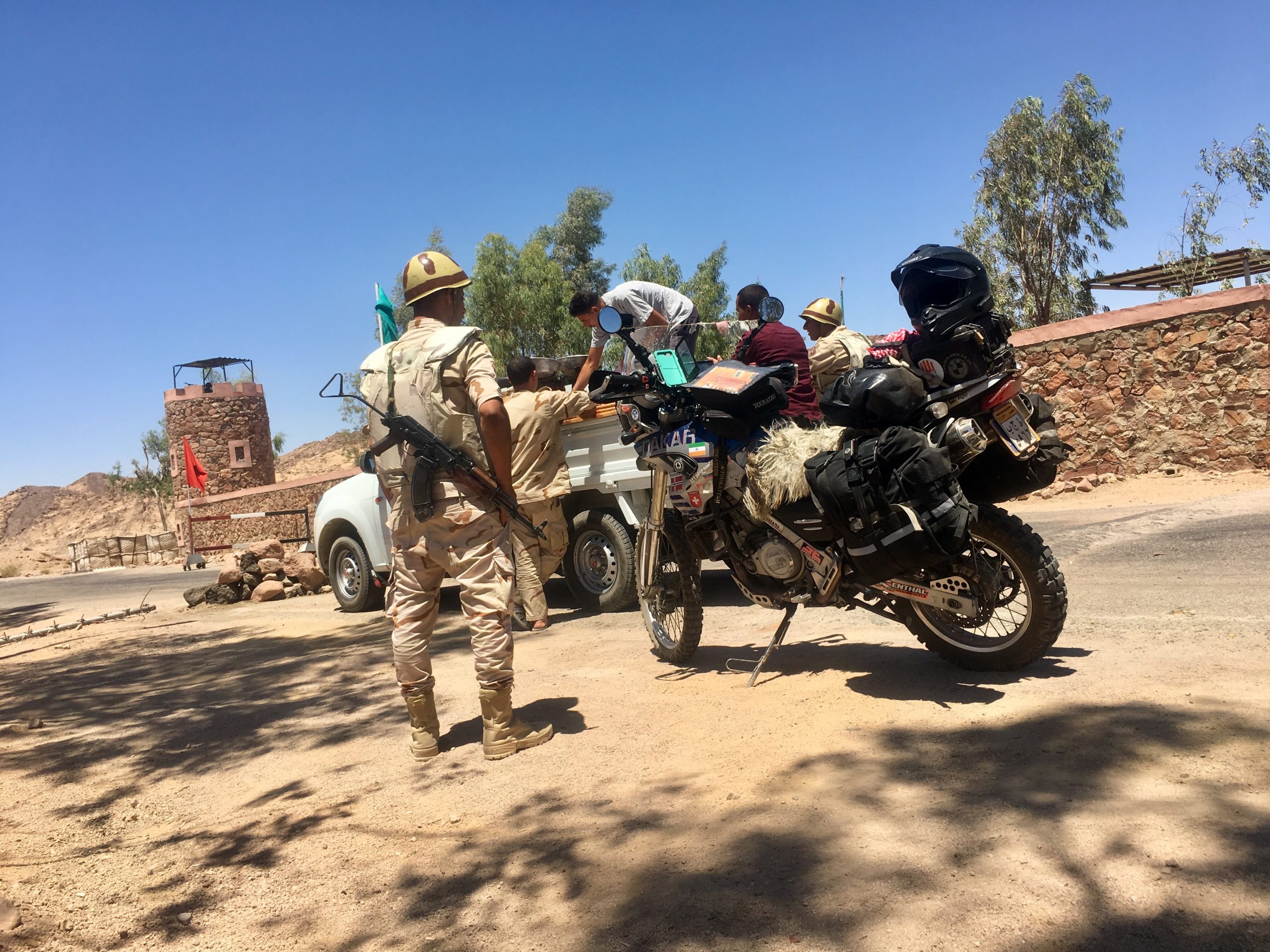 Cairo: I spent 5 days in Cairo, staying with a lovely family. Rob, a fellow biker and I rode to so many places, sorting out my Sudan & Ethiopian visas, a trip to the pyramids and much more. The evenings were spent away from the tourists. In addition to eating camel organs, we went to a cafe come small club where amazing singers performed traditional songs. By far the 'stand-out experience' was watching the many women smoking Shisha, singing & dancing having the most amazing time. Why so enjoyable? This isn't the image portrayed in the media back home, Muslim woman out on 'girls night out' having such fun! Everyone (men too) where having the bast time. Everyone enjoyed it when I was (reluctantly) pulled onto the stage to have a dance myself!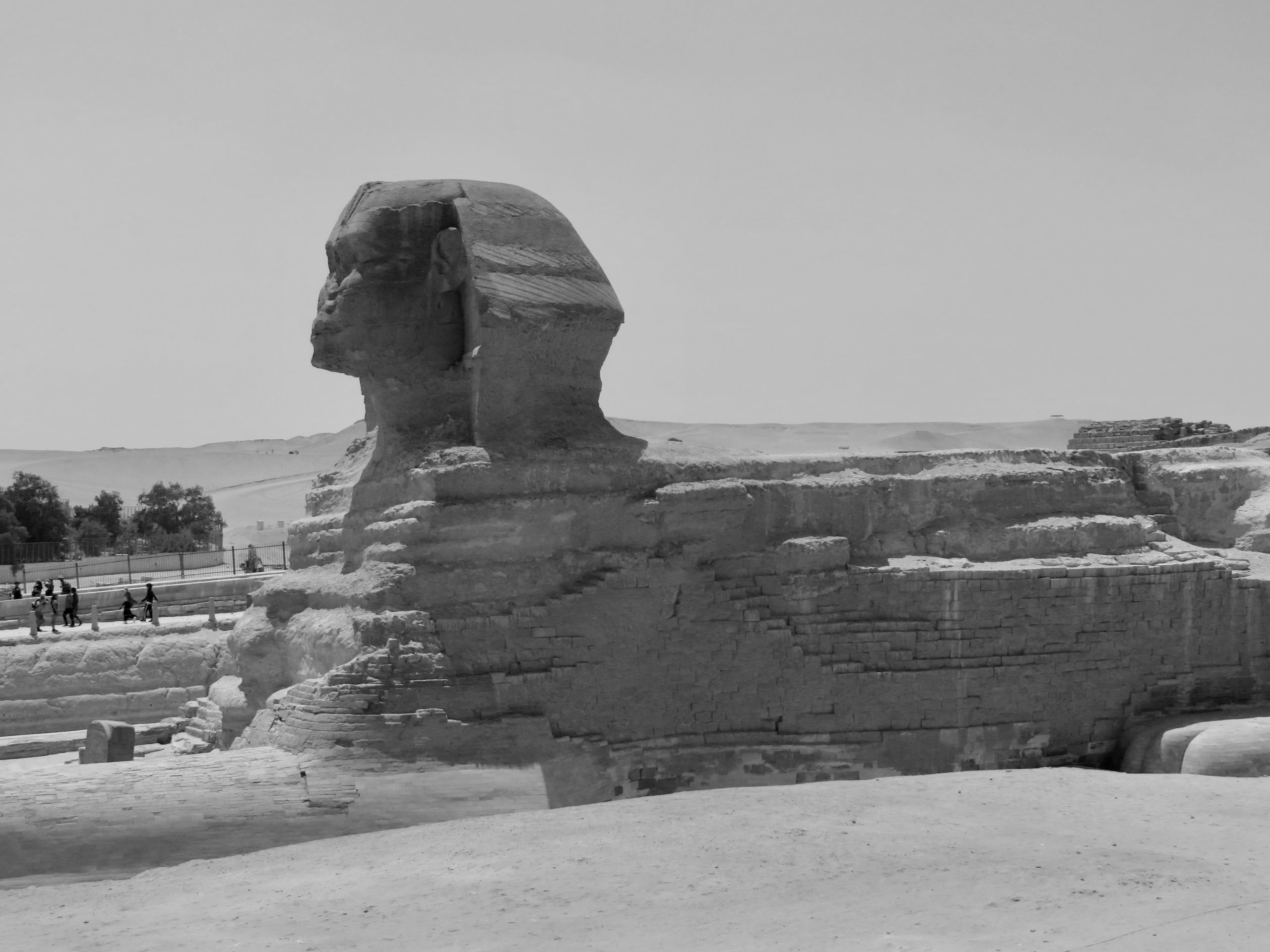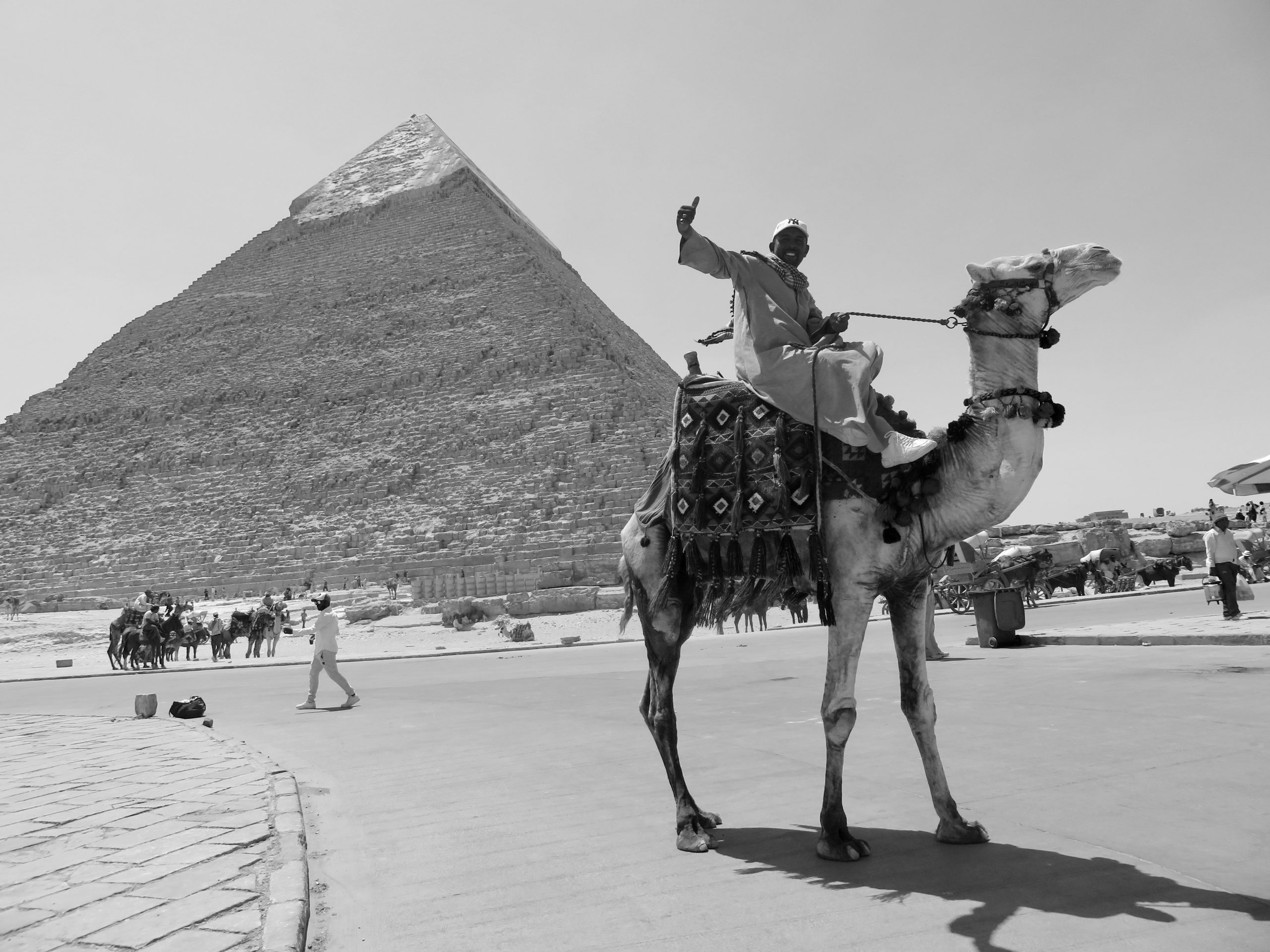 The Nile: I really enjoyed riding south, the desert was unbearably hot at times, and then I would be riding along the Nile, its slightly cooler with fields and crops everywhere. Did I mention the wonderful people. It's all about the people.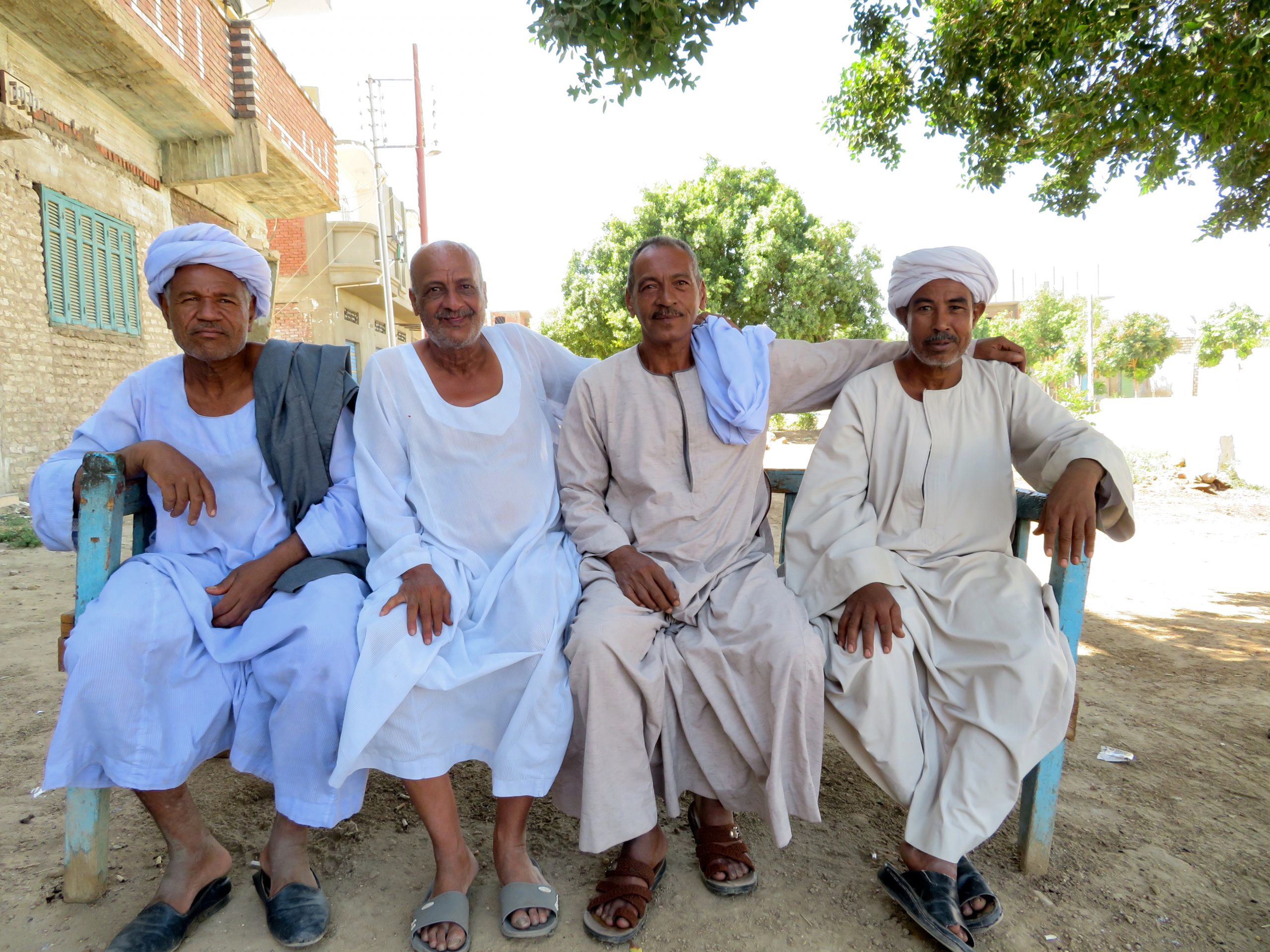 Luxor: Built on the site of an old Pharaoh's capital, it is historically and visually amazing, Luxor Temple is fascinating and should not be missed. The problem is the tourists that take a boat down the Nile and all stop here. Along with them comes the tourist industry. The locals just saw me as a 'cash machine' in relentless pursuit of my money. I have no problem with that, however, having said "no thank you" hundreds of times 'wore me out'! Rides in horse-drawn carriages and 'cheap souvenirs' are not what my travels are about. I loved the experience, but was ready to leave the City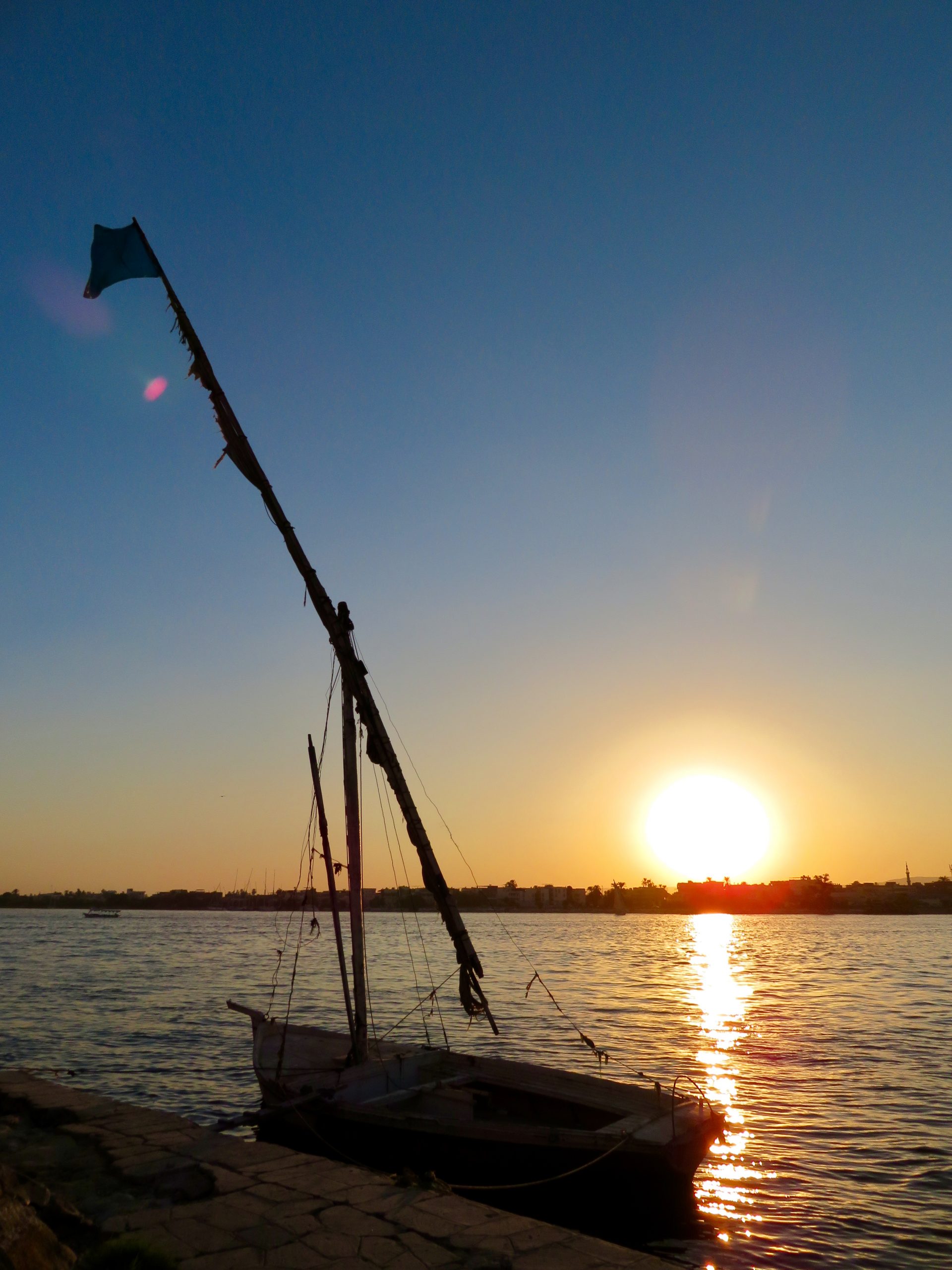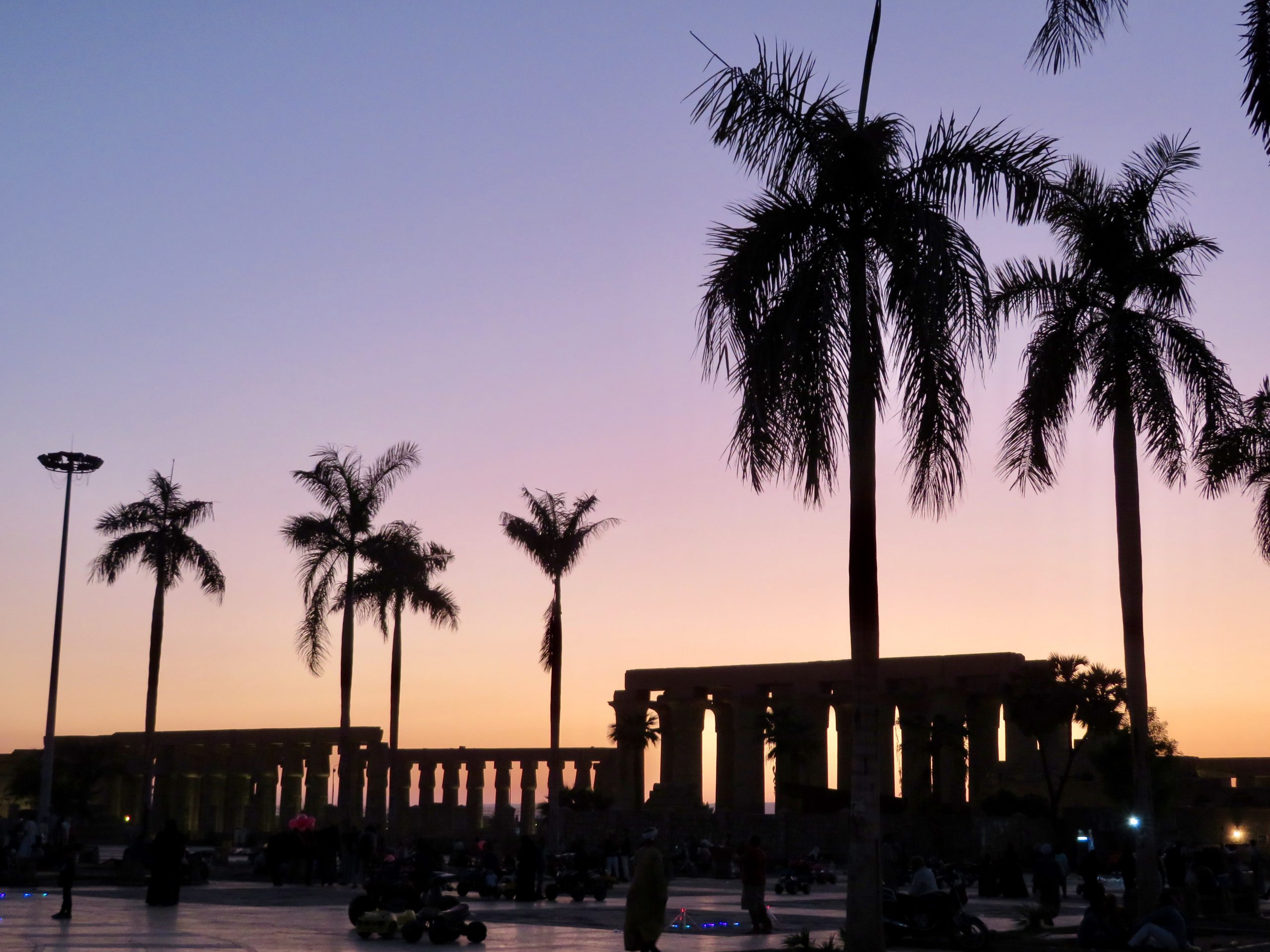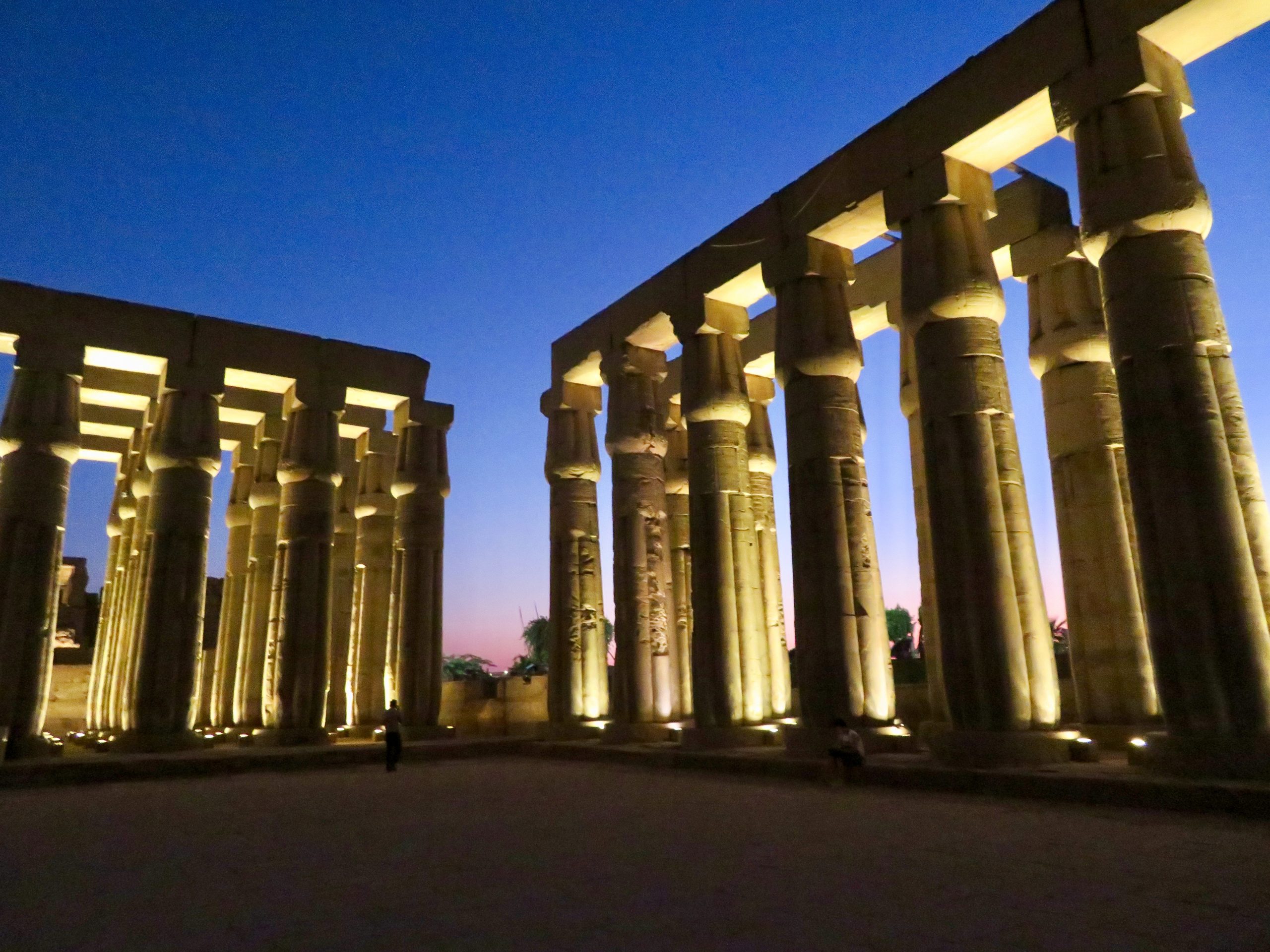 Aswan I stayed in a Nubian village. Nubians are thought to originate from the early inhabitants of the central Nile valley, believed to be one of the earliest cradles of civilisation. I was the only person staying at the hotel, they asked what I wanted for dinner, I said "make me your favourite", I had the best traditional food so far in Egypt. I got up at 4 am to beat the heat, and after a coffee, I went to my bike and they had covered it up for protection. Lovely people.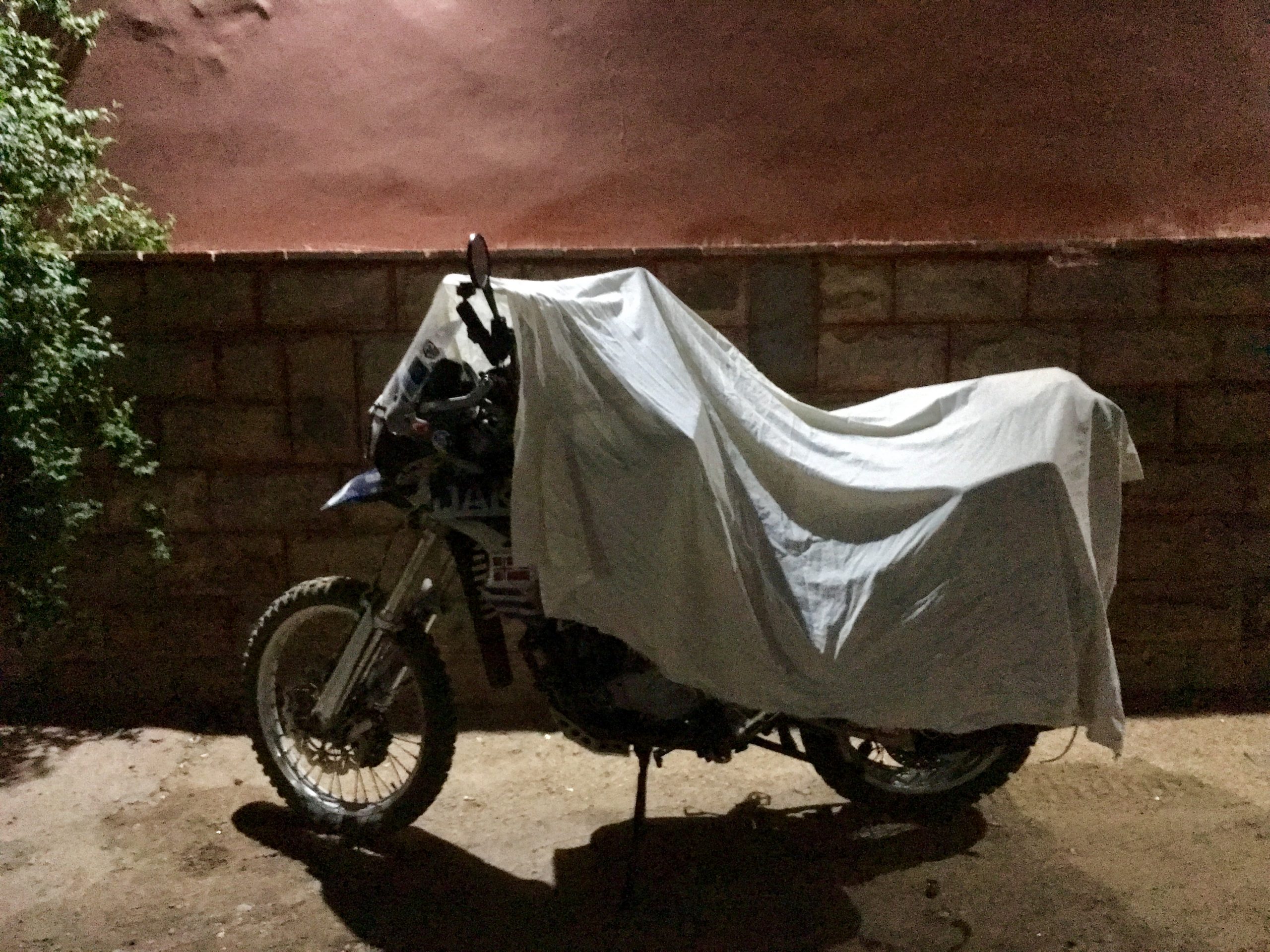 Abu Simbel: I left at 5.30am to ride the 170 miles (280 km) to Abu Simbel, it was 2 hours riding through the desert before I found somewhere to rest and get coffee. I was very tired and the temperature was already well into the 30°.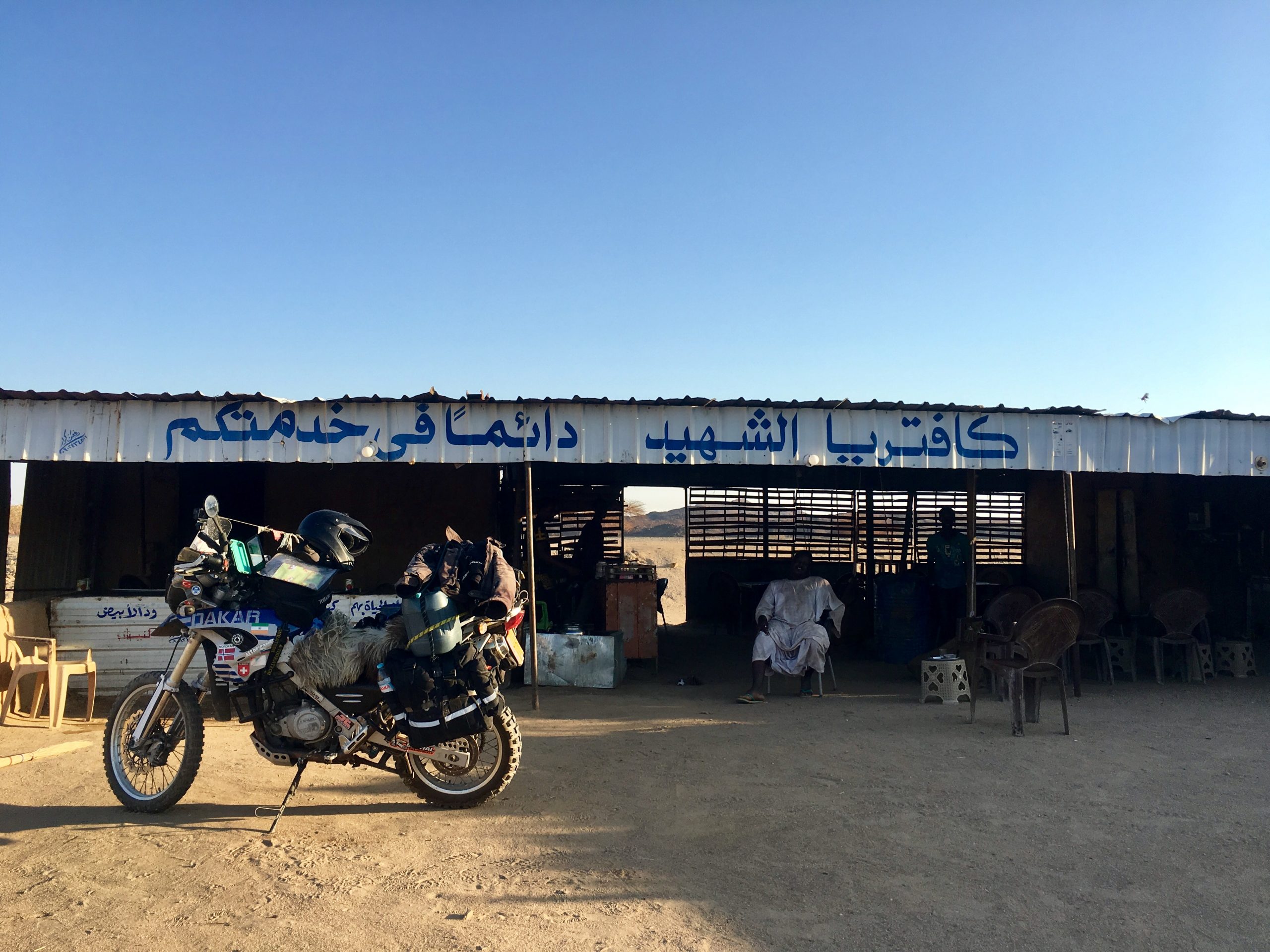 I've lost my appetite, and have only been eating once per day at about 7pm. I knew this wasn't healthy so brought something to eat. As I drank my coffee I stared at the cake (all that was available) and couldn't even open the packet. Forcing myself to eat is really difficult, so I didn't!
Riding long hours isn't good for my posture, so over recent weeks I've started stretching when I stop, this morning was no different, after 20 minutes rest I went through my stretching routine, 10 minutes later and I felt like a 'new man', revitalised and ready to crack-onto Abu Simble…
As the morning temperature rises, it's tempting to rush these breaks from riding, to get going and arrive at my destination as soon as possible. However my health and safety is paramount, so I rest as long as required to feel reenergised and ready for the desert again. I arrived in Abu Simbel before 9am, plenty of time to prepare for the border crossing the next day.
Sudan tomorrow…