One Cool Ride is about combining my passion for both 'overland motorbike travel' and 'Cool to be Kind', the homeless support organisation I'm a founder member of.
If you want to make a donation, please visit my JustGivng page.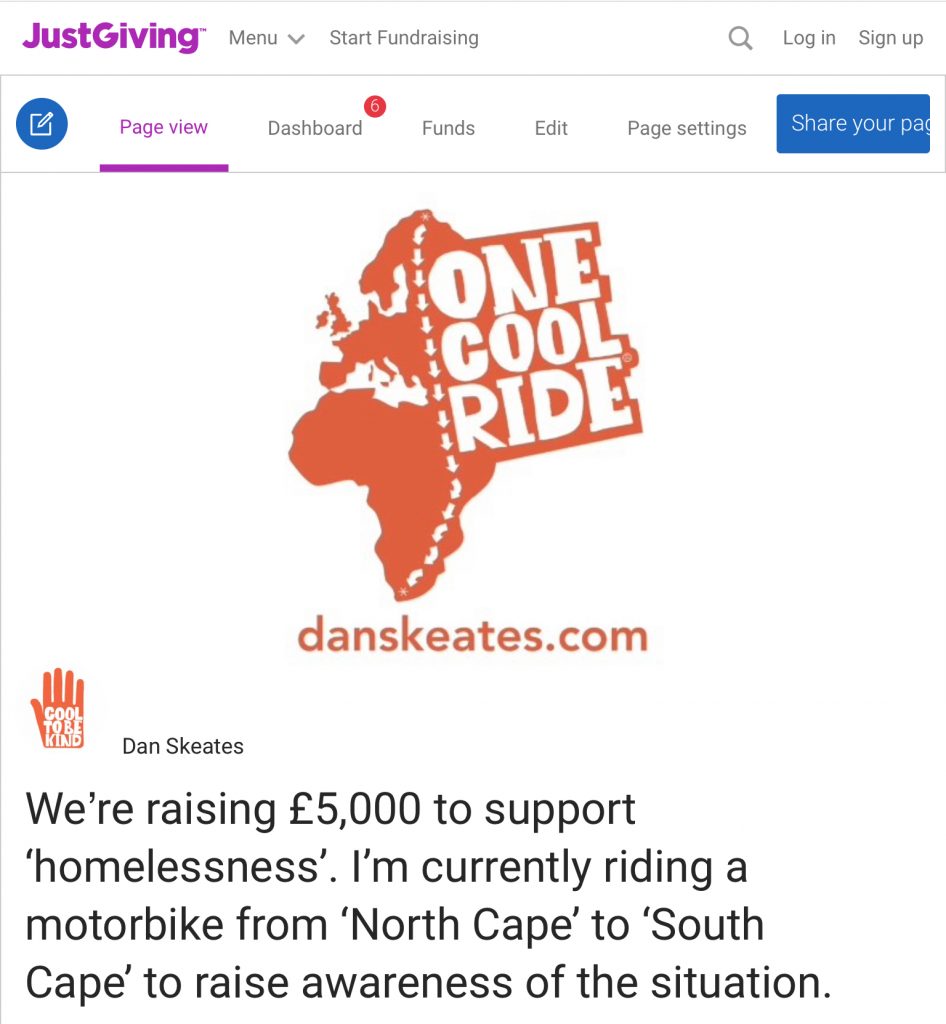 I visited Nochlezhka, St Petersburg in June 2019. I was welcomed and shown around by Dasha, one of the amazing people working there. My intention was to find out both about the homeless situation hat support Nochlezhka offer.
What I discovered is that the homeless situation in St Petersburg is the same as in England, people find themselves in circumstances where they can't cope. They can't cope because they have suffered trauma, which means when situations arise in life, they struggle to make the best decisions to work through the situation. When combined with little or no support from family, community or the government, becoming homeless can be the consequence.
Nochlezhka was founded in 1990 and has grown into the main homeless support organisation in Russia. They don't just offer food and a bed, they have a systematic program, to facilitate helping people return to life with a home. On arrival people have a consultation, to find out their needs and an individual, bespoke plan is created. Homeless people have diverse and complicated needs, so this personal plan is their 'map for change'. Not only are there 52 beds, there is a comprehensive 'wrap around service' ensuring that people can work through their physical and mental health problems, deal with addictions and gain skills to get into employment and start to function in a manner that facilitates getting their own home.
I made the short film of my time there.
You can follow my adventure and see what I learn along the way at danskeates.com and c2bk.co.uk
If you want to make a donation, please visit my JustGivng page.