Garth and I spent 10 days riding in Norway, 1,500 miles (2,500 km) of blue skies, beautiful scenery and the odd reindeer. I hadn't realised what a long way it was from Oslo to Nordkapp!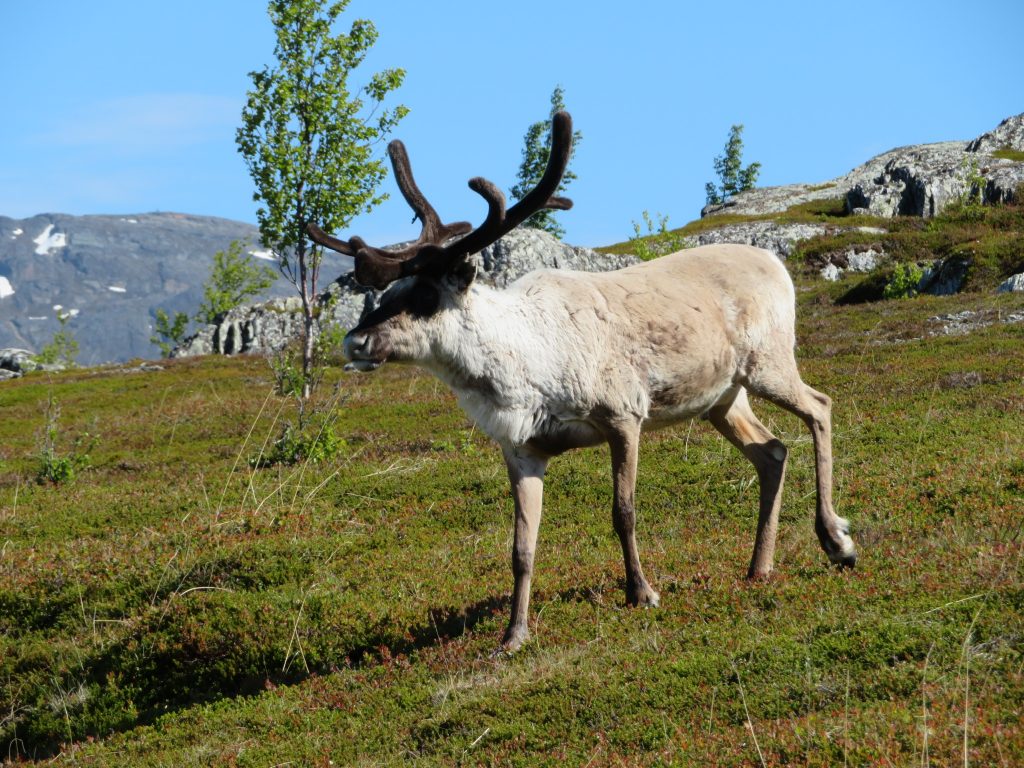 From my research I expected, cloud, rain, the odd sunny day and mosquitoes, what transpired was total blue skies and no mosquitoes! Everyday someone told us how abnormal the lovely weather was. It made for an amazing time, good roads, helpful people although very expensive.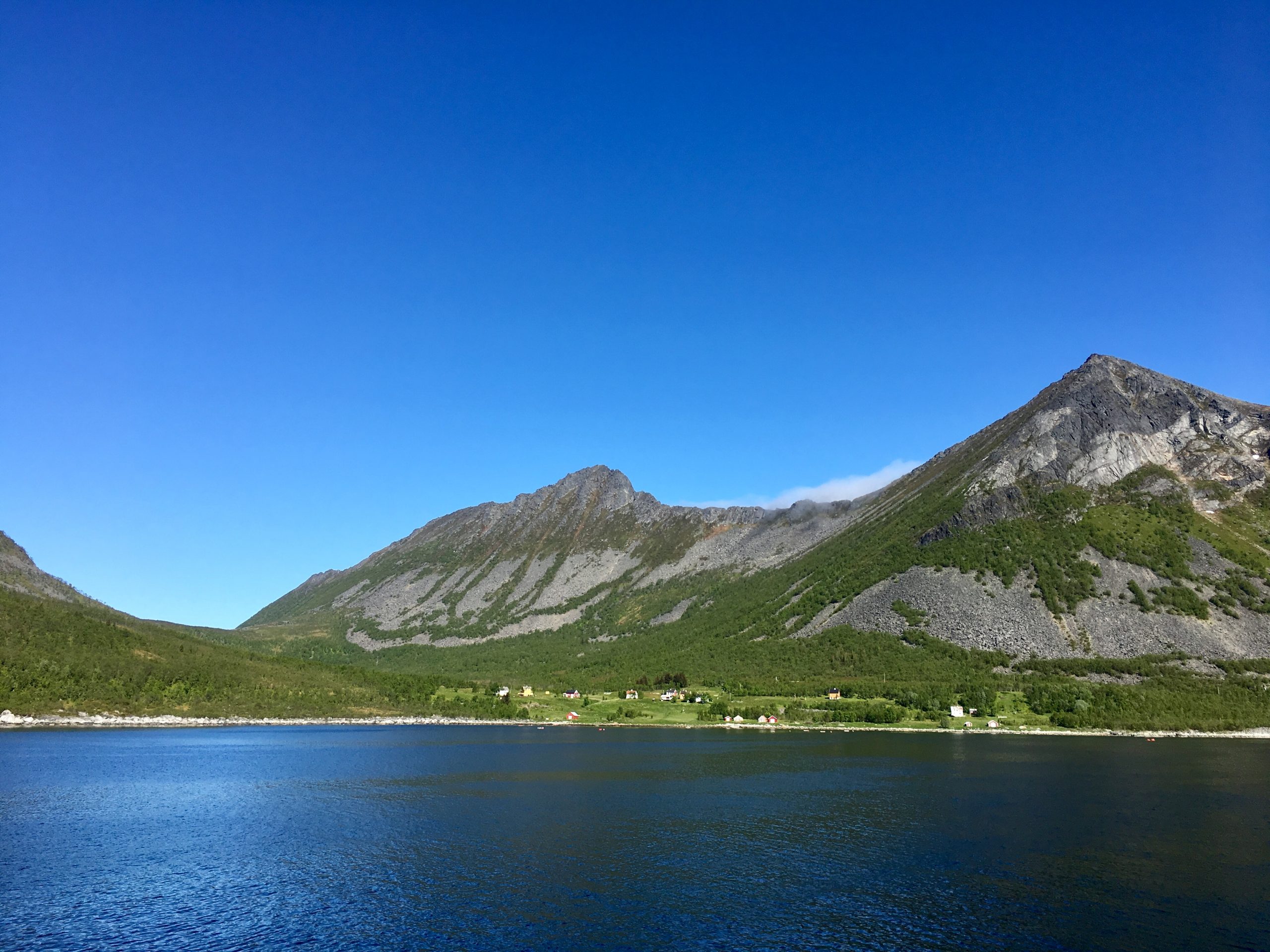 The scenery was beautiful, rugged mountains, stunning fiords, bright blue sea and dense forest. A combination of roads twisting around the coast and ferry journeys made it so enjoyable.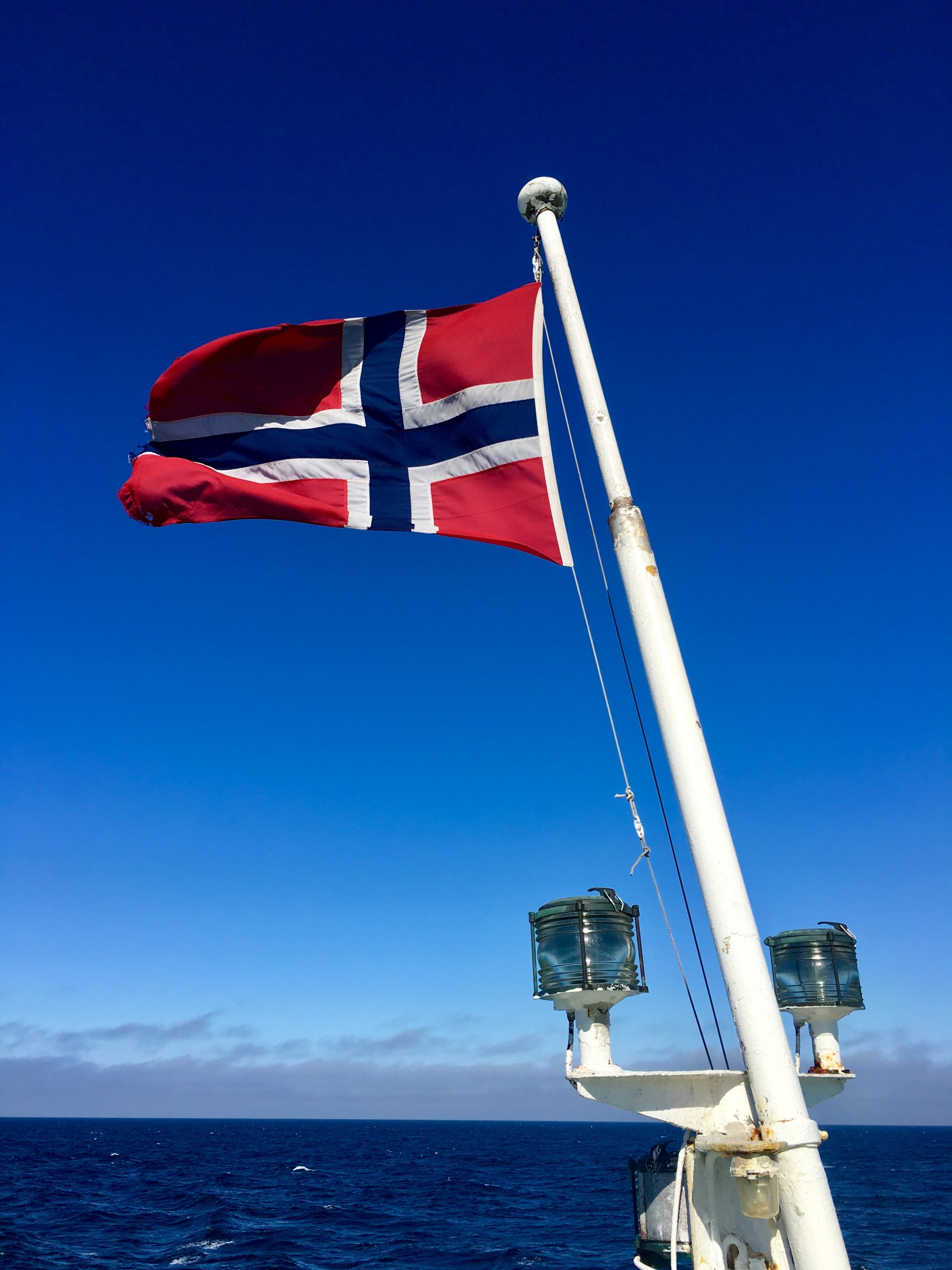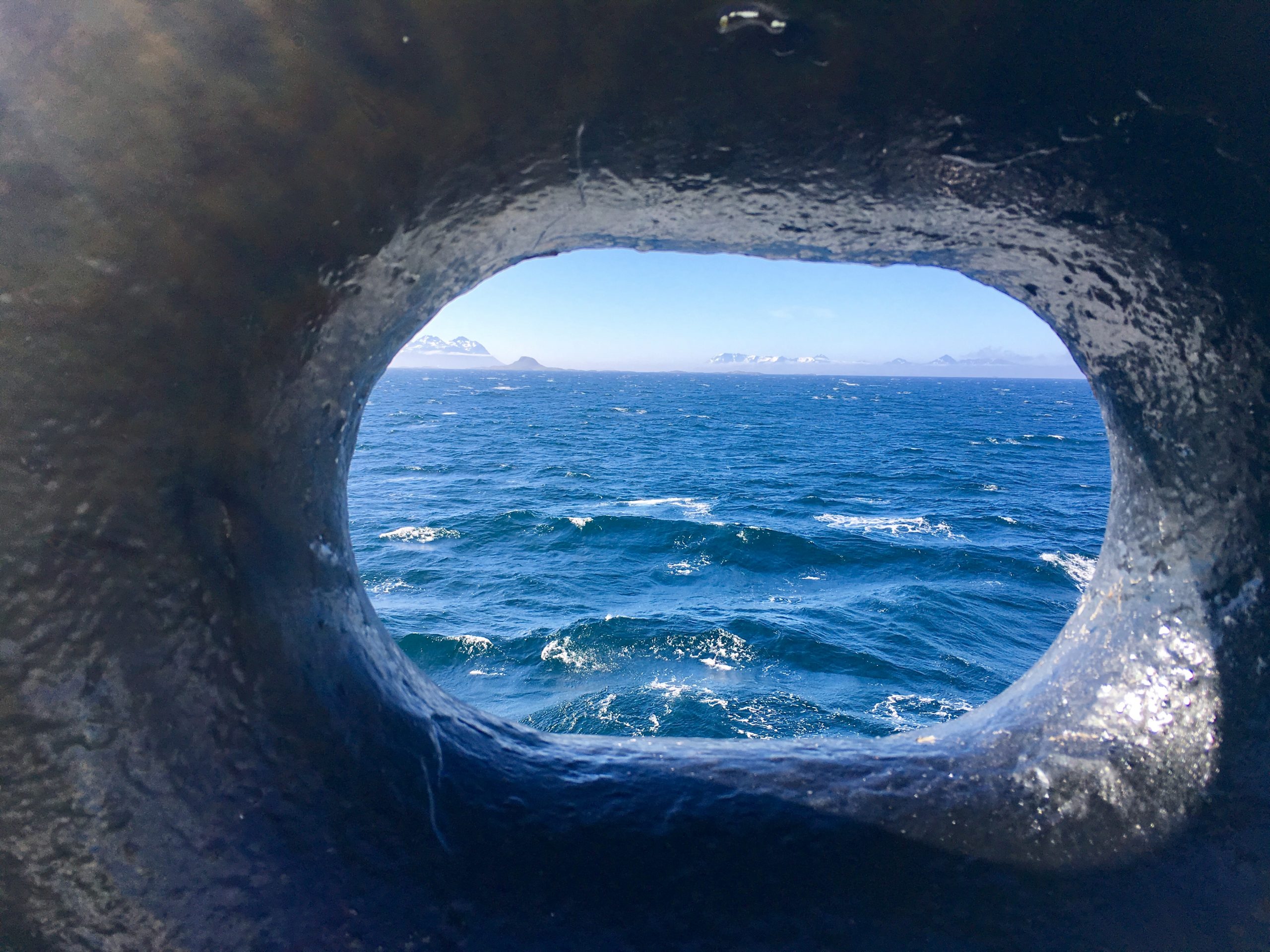 Blue skies are wonderful, however, I like it dark when I sleep! I'm not sure when we first experienced sunlight 24 hours a day, but after over two weeks of it I was ready for dark nights. How people who live this far north deal with 24 hours a day darkness in the winter months I don't know.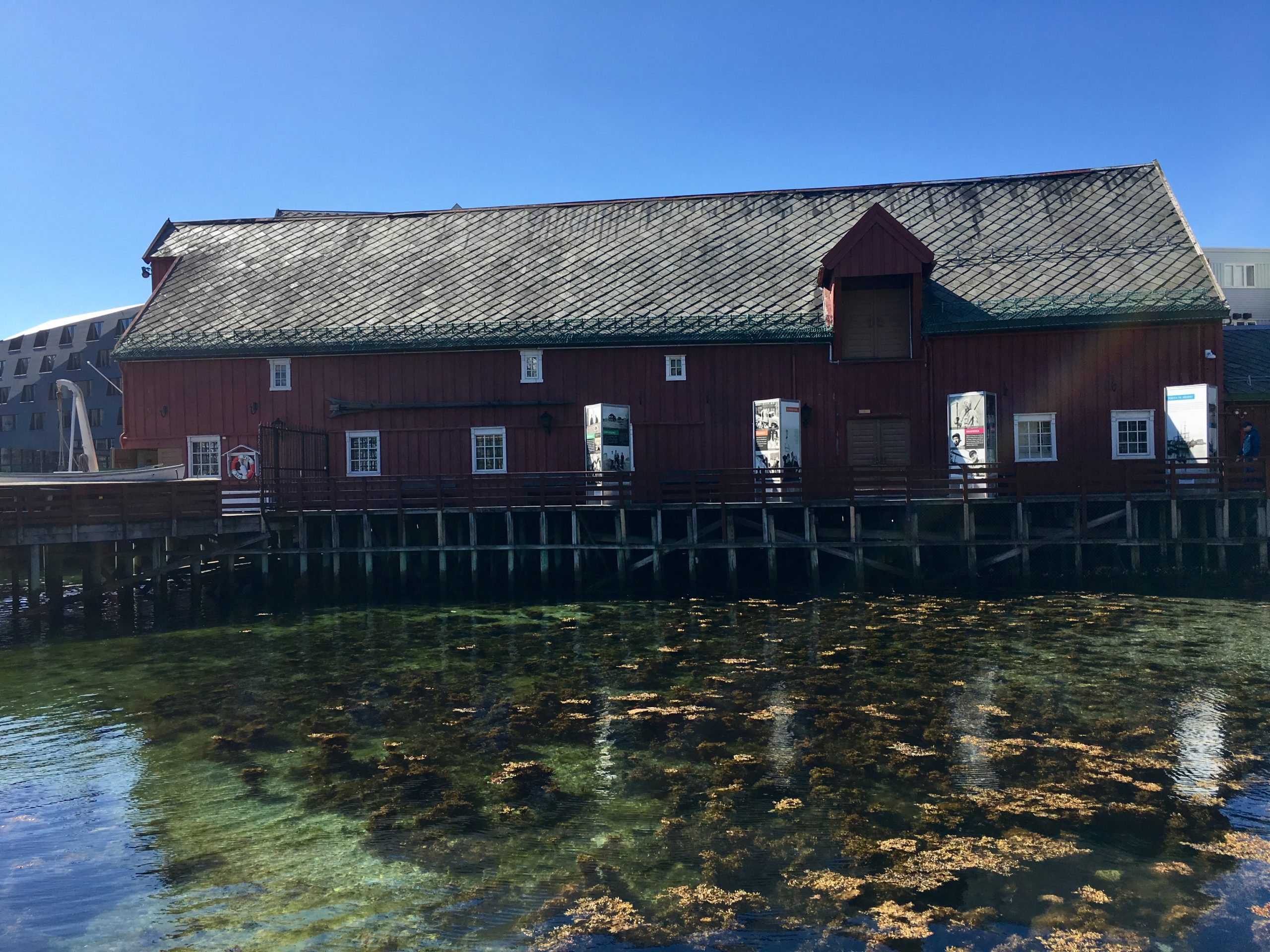 Norwegians are good people, even though they give the impression they are extremely obedient. There are rules for everything and everybody seemed to conform to them. Many times we thought we were on the film set of the Truman Show. Even the children were quiet, babies didn't cry. What sort of society is this I thought? It is a very modern country which certainly has a high standard of living, even though everything is expensive, especially the booze. If the landscape wasn't so spectacular I might say it's a bit boring.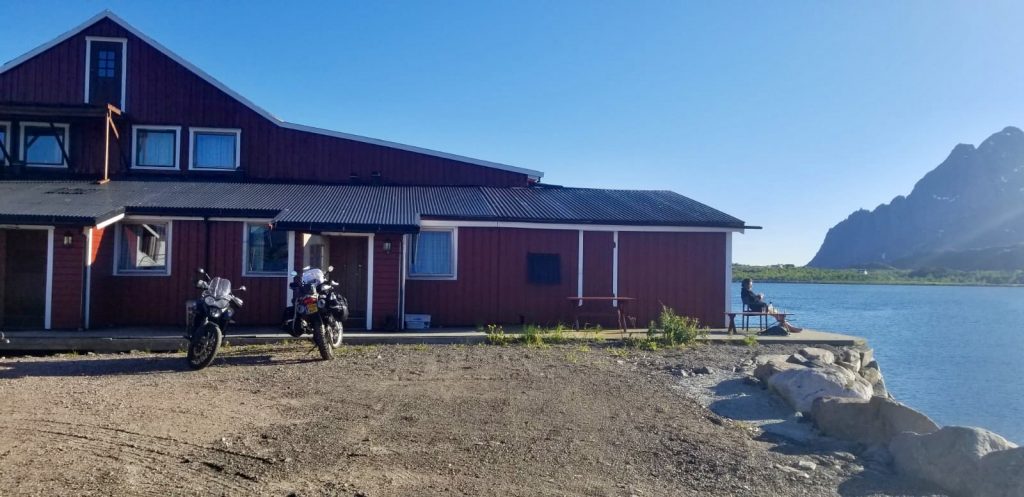 Great riding by day, cool cabins to stay in at night, overall a great experience, I loved it