Ten days prior to arriving in Athens I contacted MITAS Tyres, unfortunately they didn't have the tyres I wanted in Athens (MITAS E09). Gustavo and Rok, from MITAS got a special delivery to their distributor 'Patmanidis S.A', where Alex Patmanidis made excellent communication. I collected the tyres and went straight to 'Moto Kouzis' where Ponos Kouzis (Greek motocross champion) fitted them. What excellent service from MITAS, 'Patmanidis S.A' and 'Moto Kouzis'. Thanks for sorting the tyres out for me.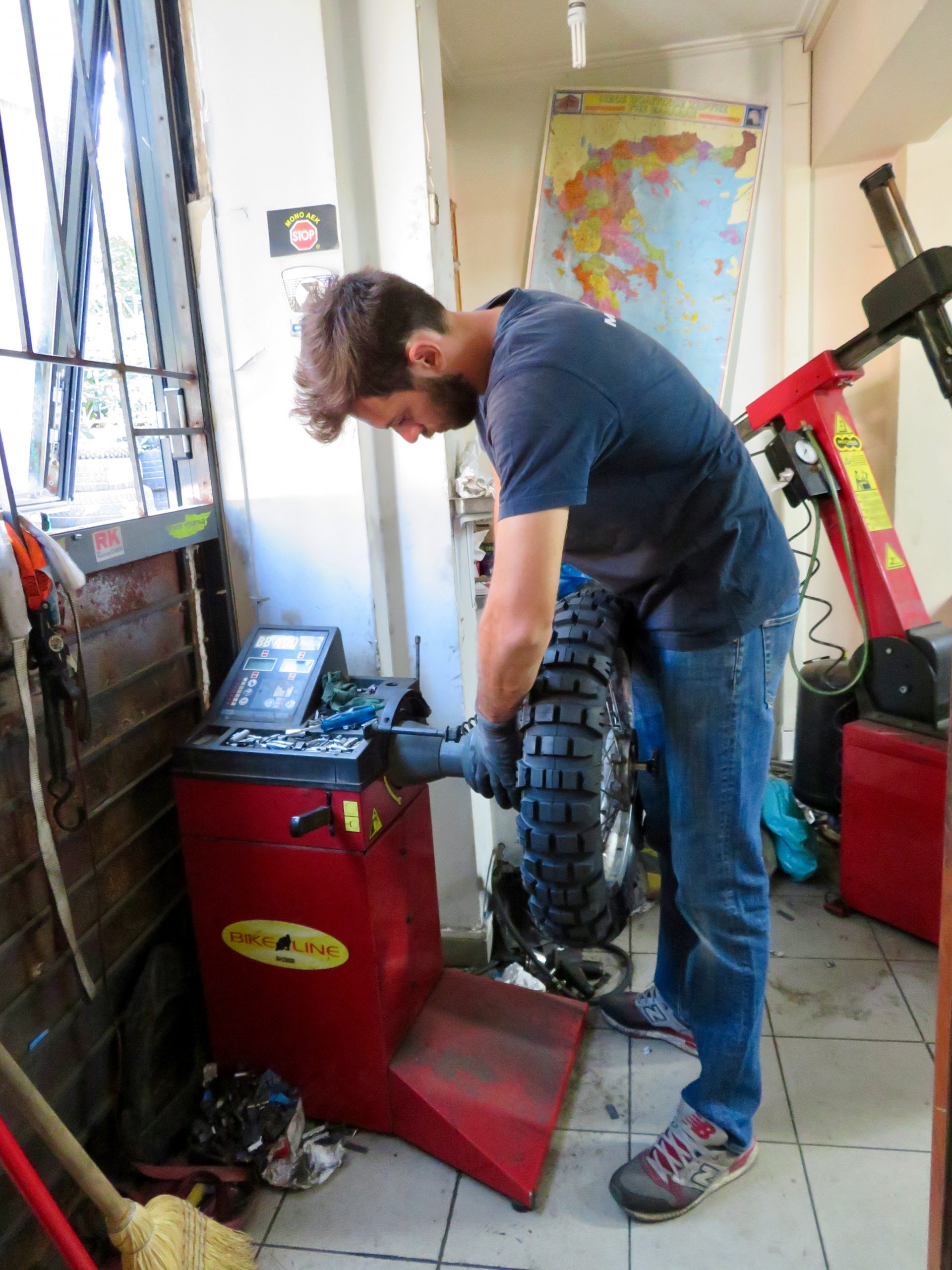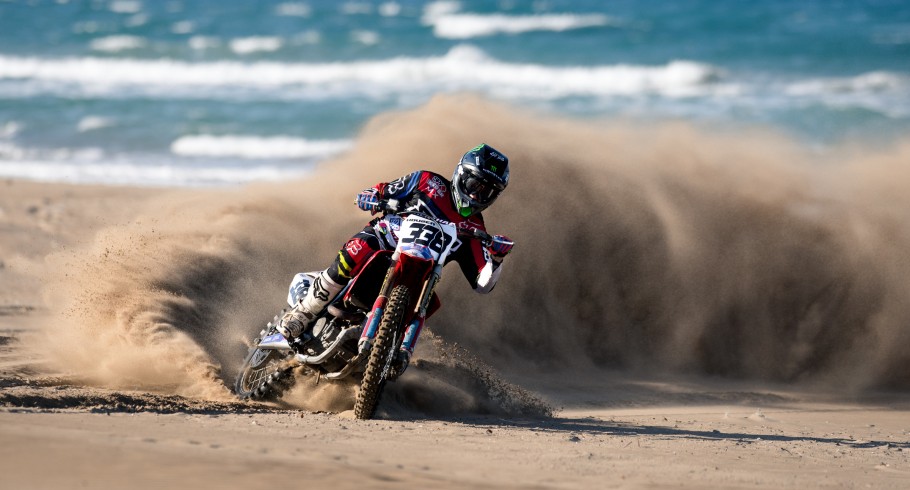 After 7,000 miles (12,000 km) my bike needed cleaning. I went to 'Moto Wash', where Stelios and his brother cleaned my bike (1st time since leaving). I didn't recognise it, it's never been so clean and shiny.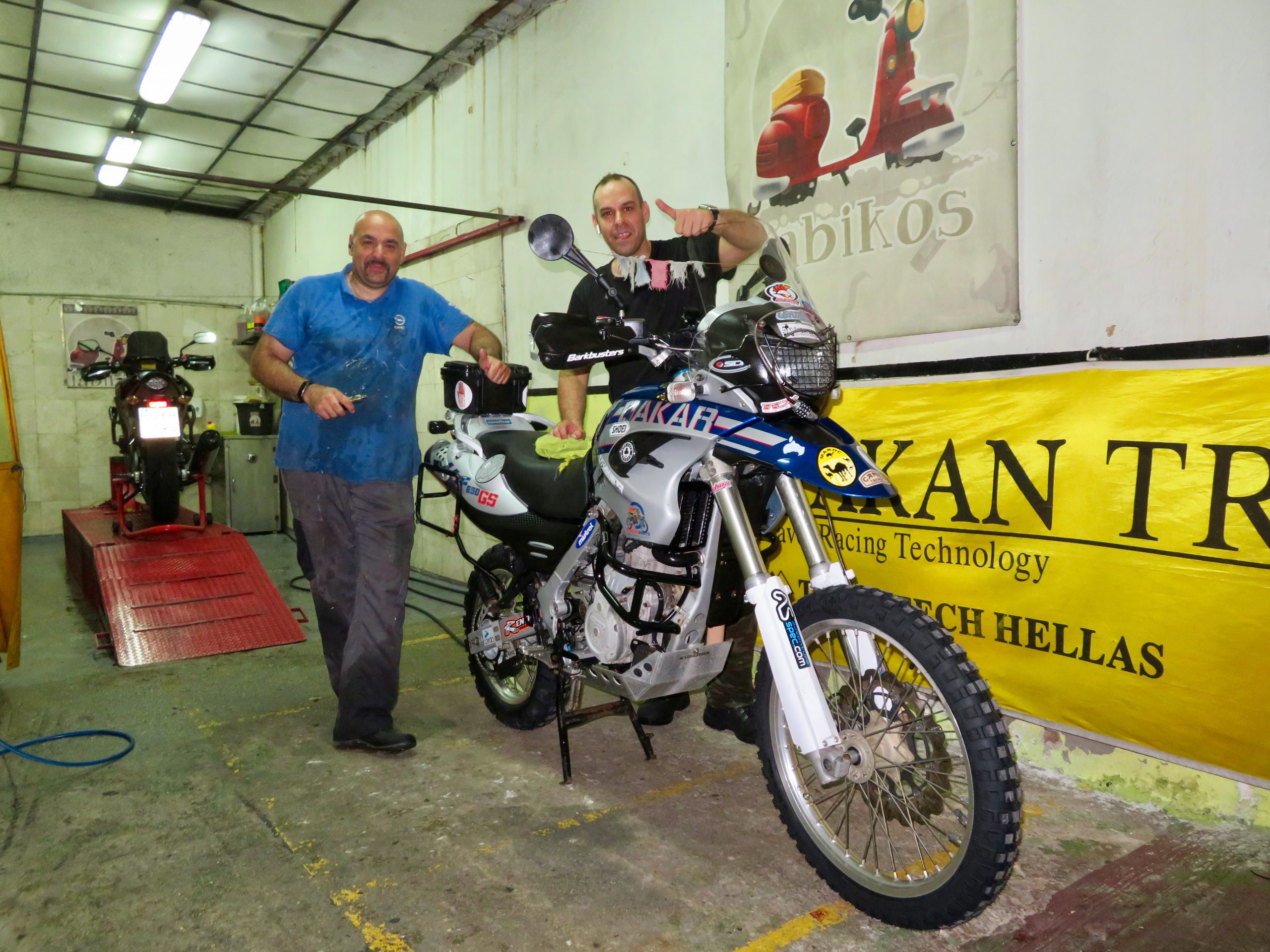 My bike was overheating, needed a service and I had a few other repairs to do, so a few days before arriving in Athens I went onto Facebook to see if anyone had a space in a workshop I could use. Meletis Stamatis, instantly offered his place 'Makan Touratech'.
They provide everything an overland biker needs. Mary, Dionysus & Foivos were so hospitable, and helpful. I was there for two days, and they helped me out with everything I needed to prepare for Africa. Not only motorbike essentials and accessories, they even took my riding boots for repair too!
Next door to Makan Touratech, there is a great workshop, where Dimitris 'works his magic'. Whilst I did the graft, Dimitris got me the parts I needed, including a new fan.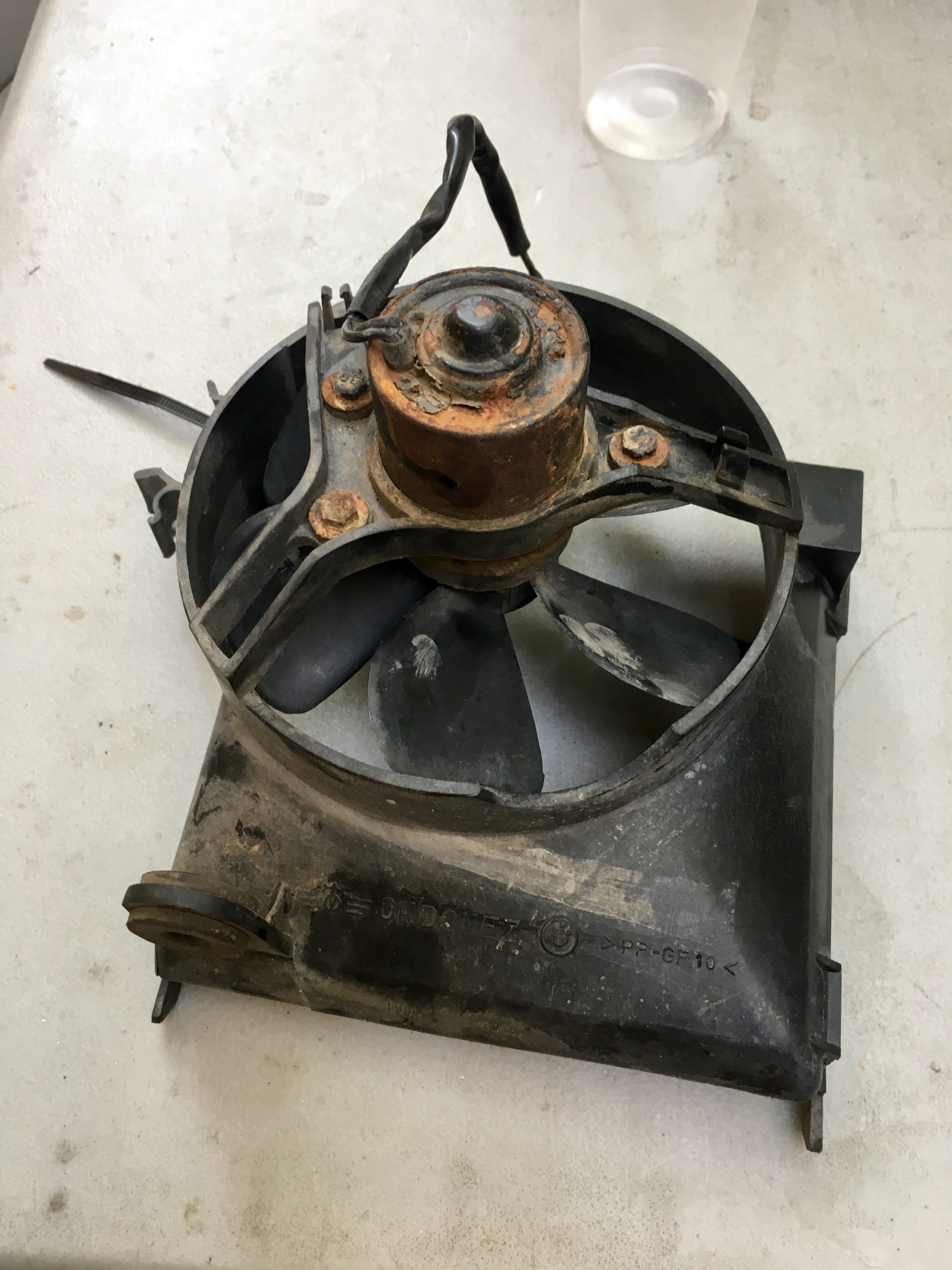 I've been to Greece so many times over the years, and yet again the hospitality and friendship is the best.