Botswana, beautiful Botswana, amazing wildlife, I will never forget you…
My morning was going well, an easy 40 minute ride from Livingstone, 10 minutes getting through the Zambian border, crossing the Zambezi River on a rickety pontoon… I parked outside the Botswana immigration and customs building, and prespented my passport at the immigration counter.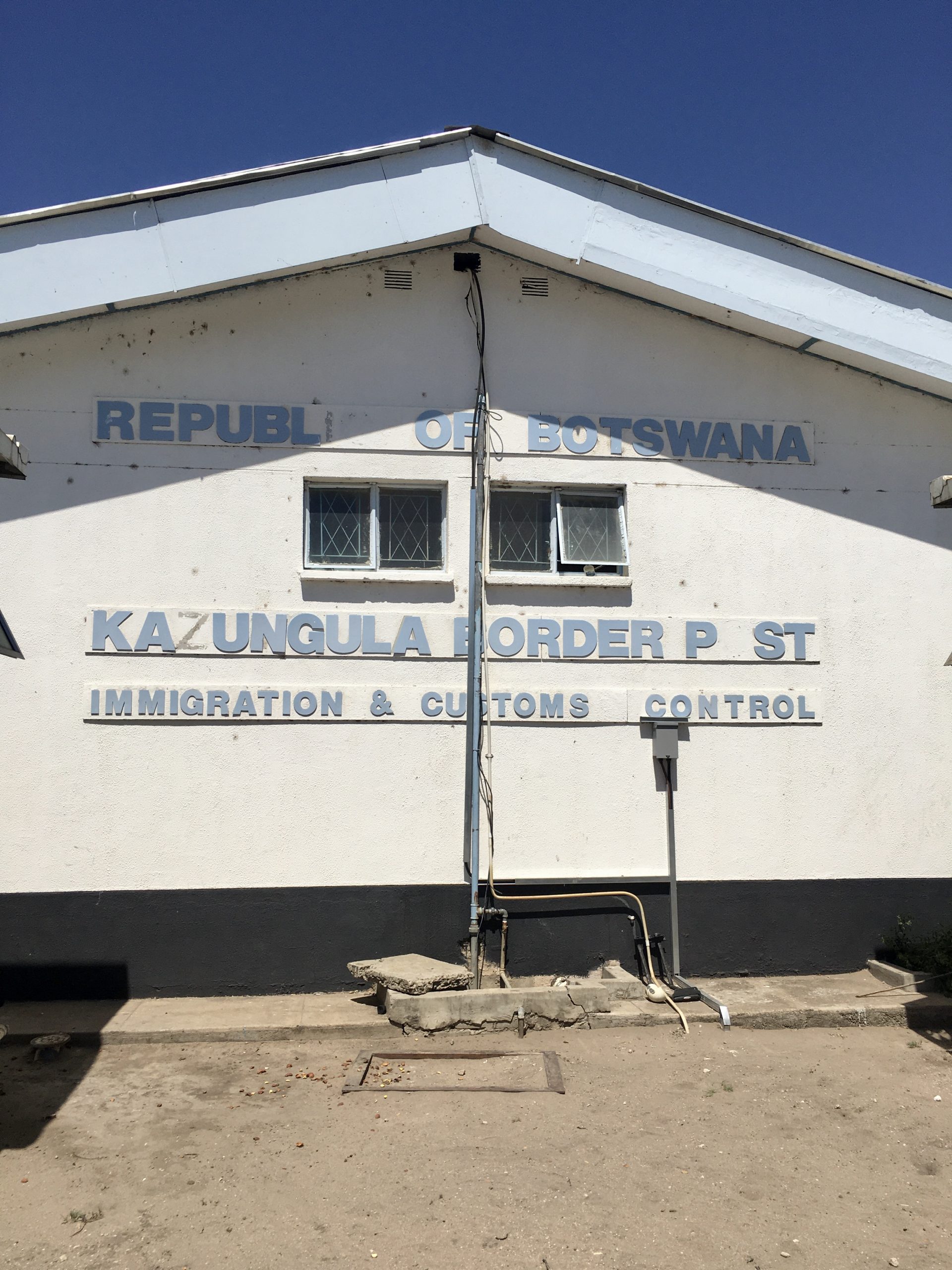 As with all of the borders I've crossed in Africa, my passport was stamped quickly. I also have to get my Carnet (temporary importation document for my motorbike) completed and stamped too, as borders are generally busy. I'm prepared, with all of the documentation and dollars ($) to pay the various costs.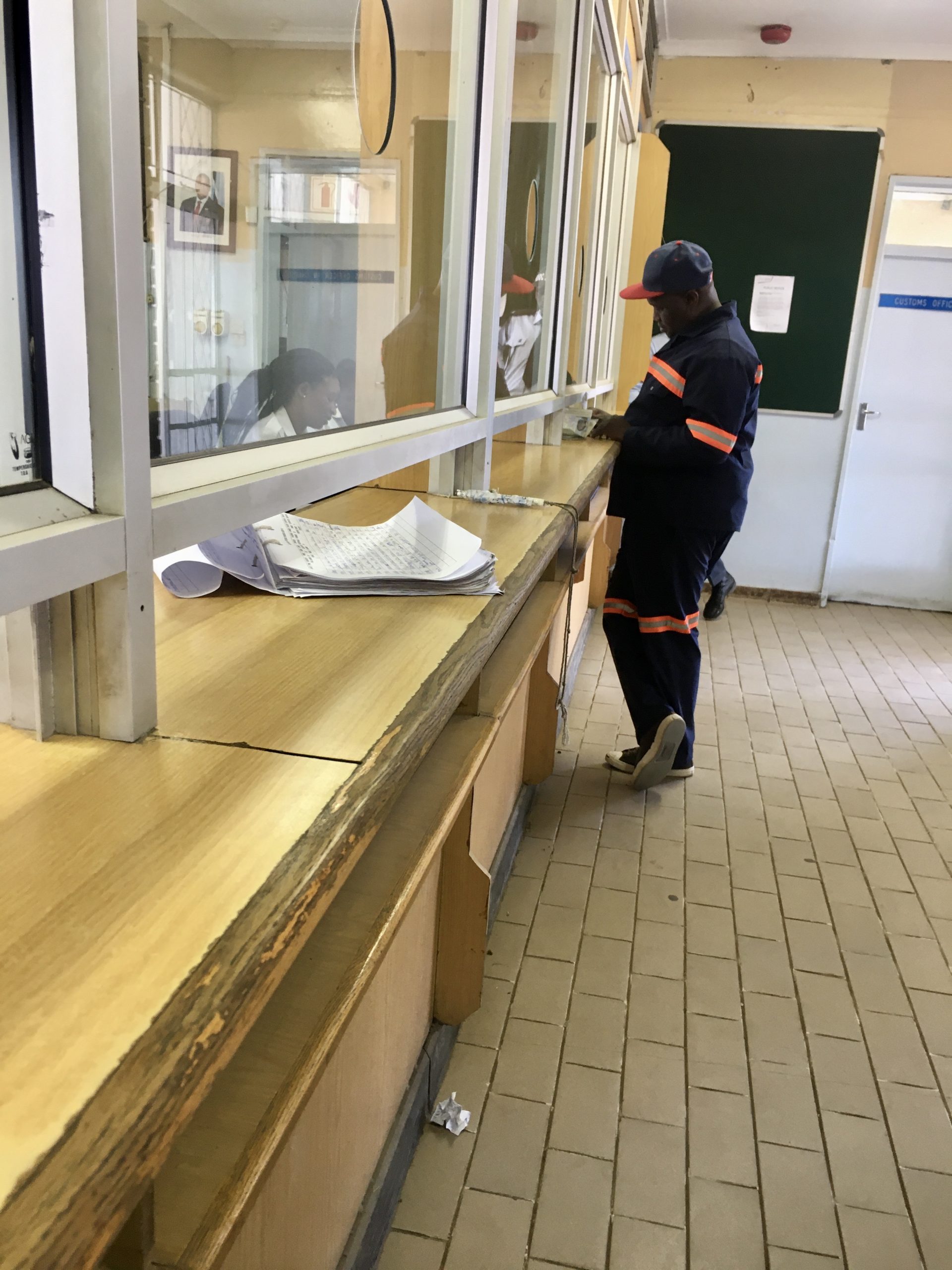 I then moved to the next window (customs) and instantly realised my plastic bag with hundreds of dollars in wasn't to be seen. It took me a few seconds to look under my paperwork and check my pockets, it wasn't there. As I turned around to look at the counter next to me (the one I was just at) I noticed one of the men who was queuing behind me walking out of the 'entry door'. I shouted "who's got my money", I looked around and in the same moment ran out of the door. There were many people outside and I couldn't recognise which man had just exited. I had been robbed! Was my money taken from my pocket, shoulder bag, or was it momentarily on the counter in front of me and a hand swiped it away? I was so angry! The immigration staff didn't seem to care, they hardly looked up from their work as I shouted and asked for help!
Over the next few hours my anger subsided as I went to the police station, reported the theft and got an incident report for an insurance claim.
Welcome to Botswana!
I rode 10 miles to Chobe Safari Lodge Campsite, and was surprised that hippos and crocodiles could possibly be so close to my tent! Over the coming weeks this would become very familiar!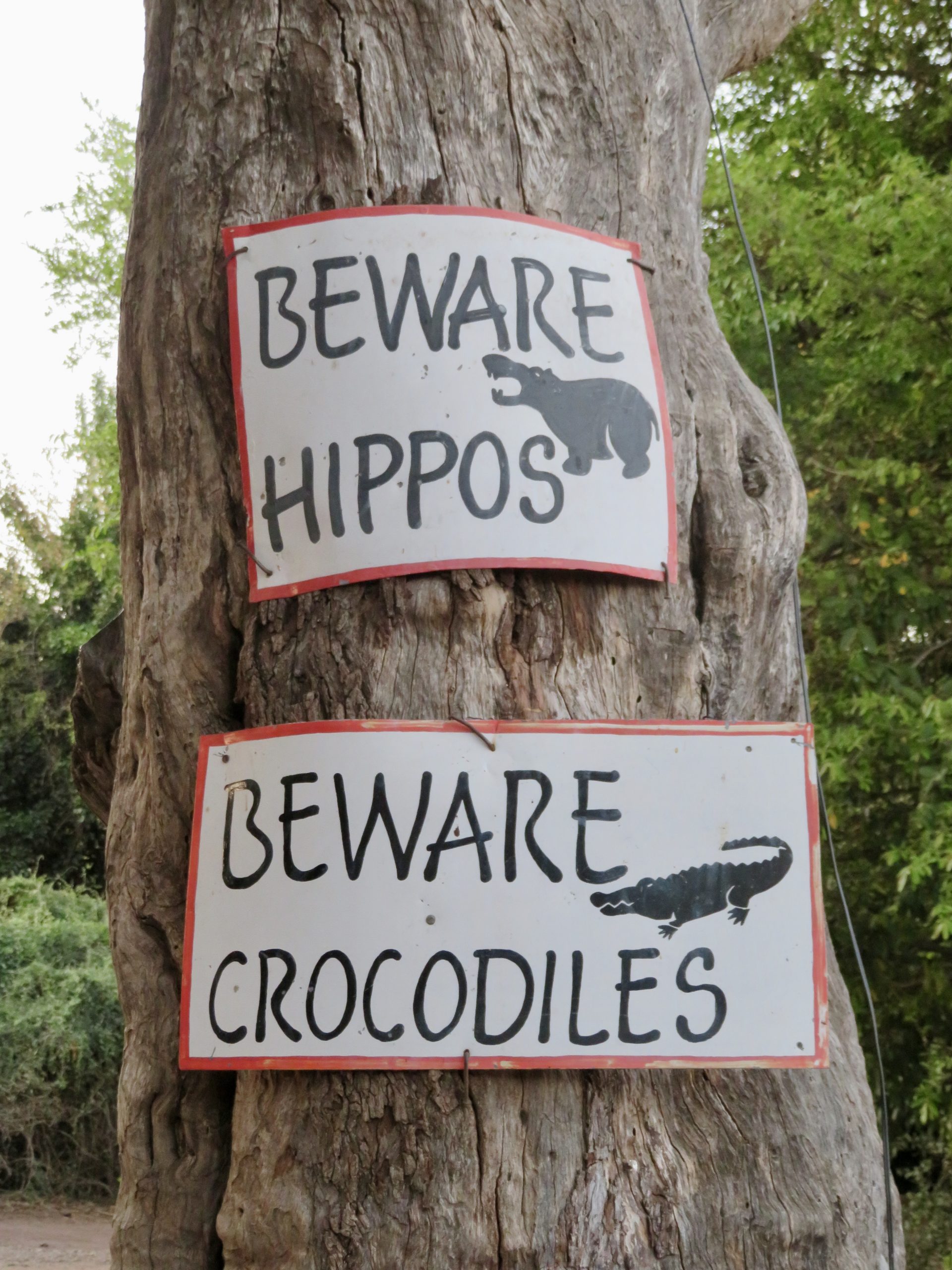 I had been on safaris in Kenya and Zambia, now I was going on an afternoon boat safari into the Chobe National Park. Animal overload again. Hundreds of water buffalo, elephants, crocodiles, hippos…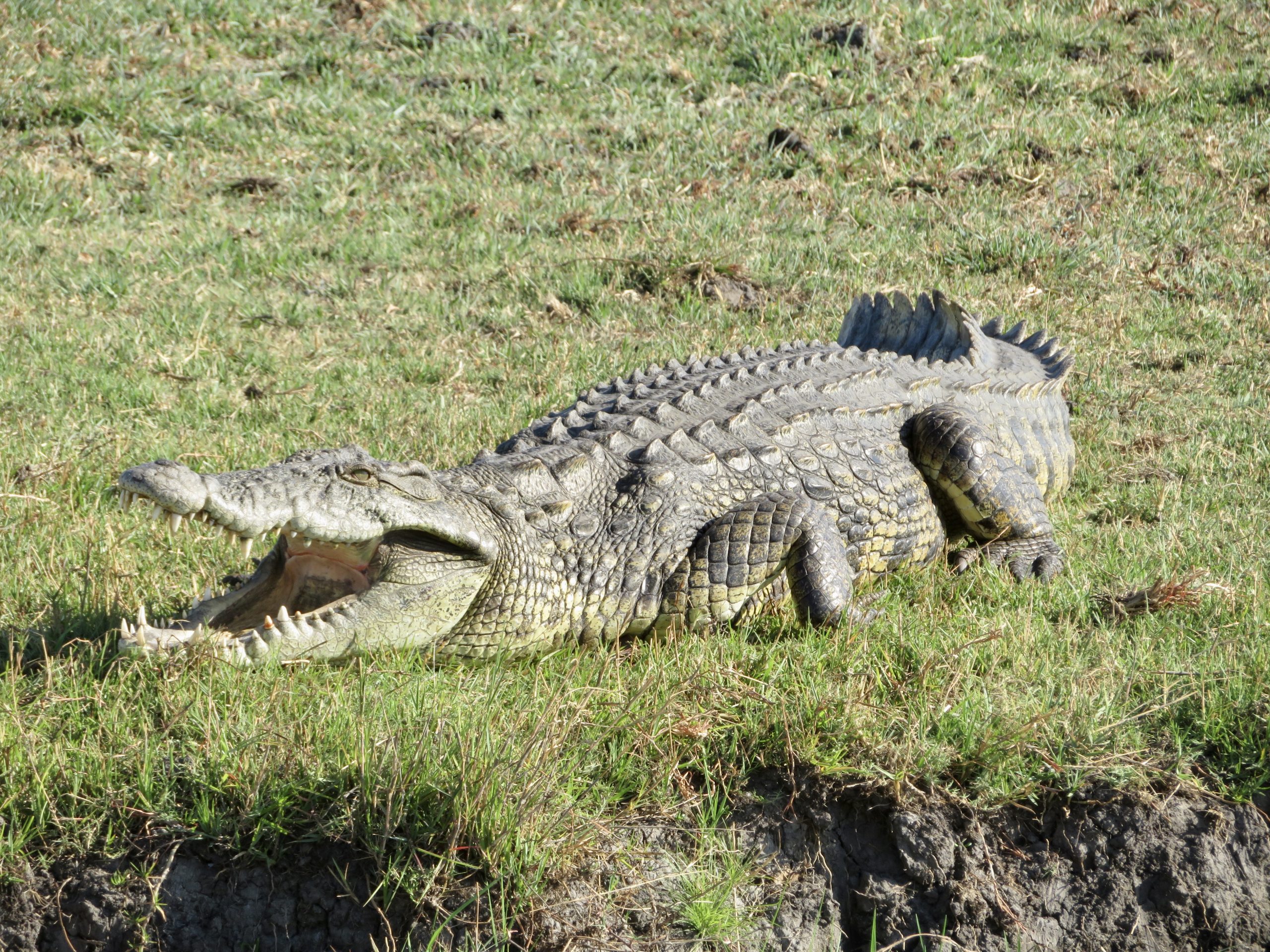 After an early night, I woke at 5am. The camp was quite with wild boar and antelope walking around, looking for food left over by the campers. I lit the stove, brewed some coffee, walked down to the Chobe River and took in the morning awakening.
I spent the following day in Chobe National Park, where herds of elephants would cross the road in front of me. A massive elephant gave me the impression I wasn't welcome. It faced me 'straight on', flapped his ears and stamped his foot. I was prepared to turn around at any second and not return anytime soon! Wow…