I entered Jordan and was instantly welcomed. I have been in many Muslim countries, and without exception the welcome I get is amazingly friendly. After leaving the border many people came over to welcome me, they shook my hand, looked into my eyes, smiled and made me realise that I had arrived in one of the countries I most like travelling in. Muslim countries.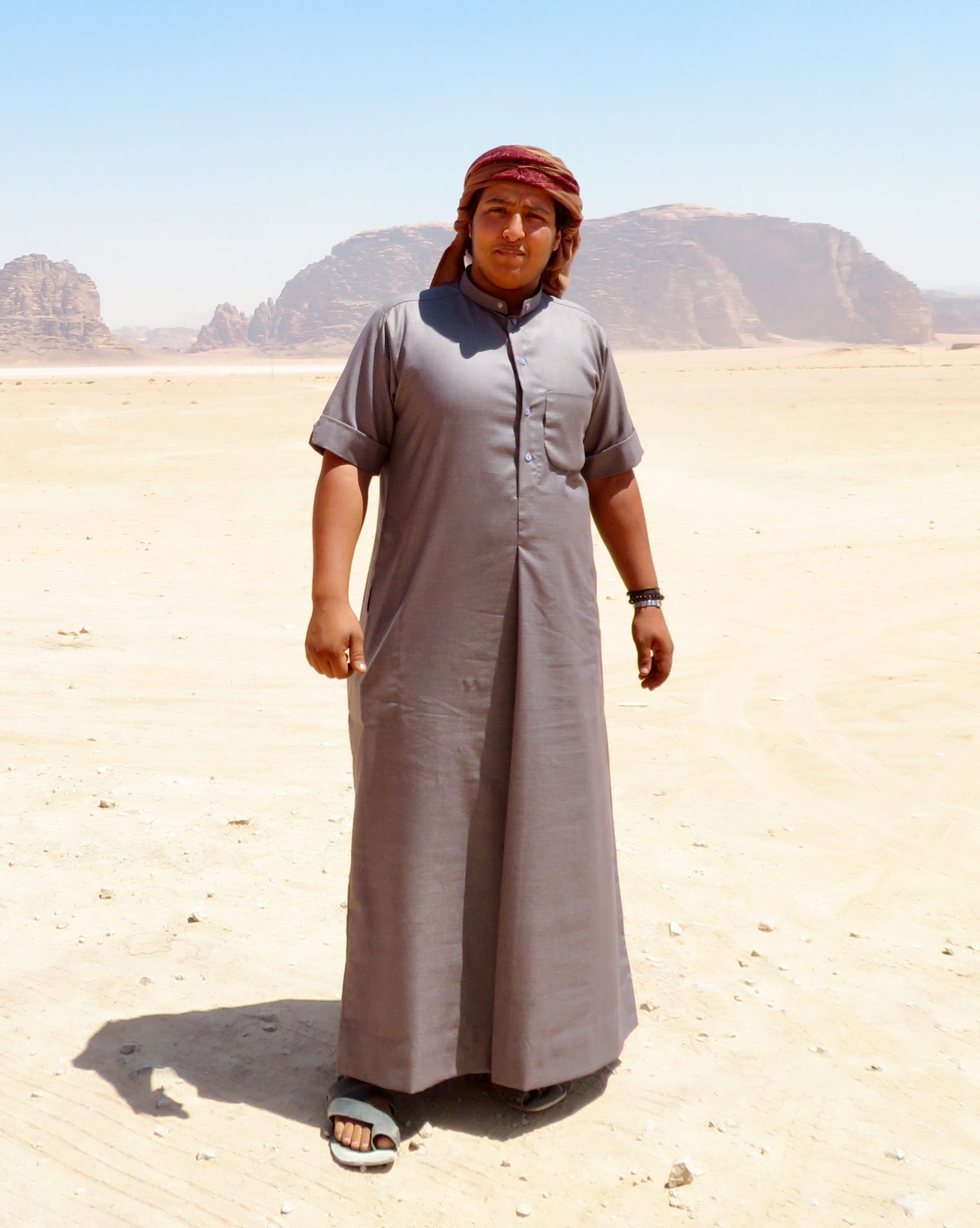 I stayed with a Jordanian family on my first night. They just wanted me to be comfortable in their home. In the morning I woke at 7am before anyone else, it would have been so easy to pack and ride off before the midday heat (40°C+). Instead I slowly eased myself into the day, the owner woke later and made me coffee. Again I could have left after, but our conversation was so interesting. We shared our experiences and spoke of our families, work, politics and hopes for the future. Wonderful.
When I ride in western countries I often marvel at the scenery or beautiful villages and cities. I find in Muslim countries I stop far more often and enjoy the connections I make with the wonderful people.
Petra