I crossed the border from Kenya and rode 50 miles to the city of Igana. People were staring at me much more, I speculated that Kenya had far more 'Mzungus' visiting that Uganda. I found a place to watch West Ham beat Man Utd, a perfect start to my travels in the country. I'm not sure the many Ugandan Man Utd fans agreed as I shouted with joy whenever we scored!
I stayed at what I thought was a very good hotel, I based my decision to stay there on the fact it looked modern, extremely clean and had a wide screen TV. It wasn't until I went to bed I realised that the mattress was terrible, the springs were digging in me. I had to take the covers off the top of the bed and put them under the sheet! I woke up with an aching back and shoulders! Price is no indication to quality, lesson learnt again!
The following morning I stood outside the hotel drinking a coffee before I left, and again everyone stared at me. I don't think I've ever been in a country where so many people were transfixed on me. As people passed on motorbikes and bicycles, their stares continued as they passed me, for far too long. I was sure someone would crash as they weren't concentrating on what was ahead of them. On 'health & safety' grounds I decided to go back into the hotel. Do no Muzungus Stop in Igana? I assumed Kampala the capital would be very different.
I rode to Lake Victoria, and found the source of the Nile. I had travelled from Cairo, south through Egypt, Sudan, Ethiopia, Kenya and now into Uganda, over 3,000 miles (5,000+ km) following the mighty river on and off. It reminded me of other great rivers I had followed: the Ganges, the Mekong… John Speke, an English explorer discovered the source in 1862. It takes about 90 days for the spring water to flow into the Mediterranean, over 3,000 miles north.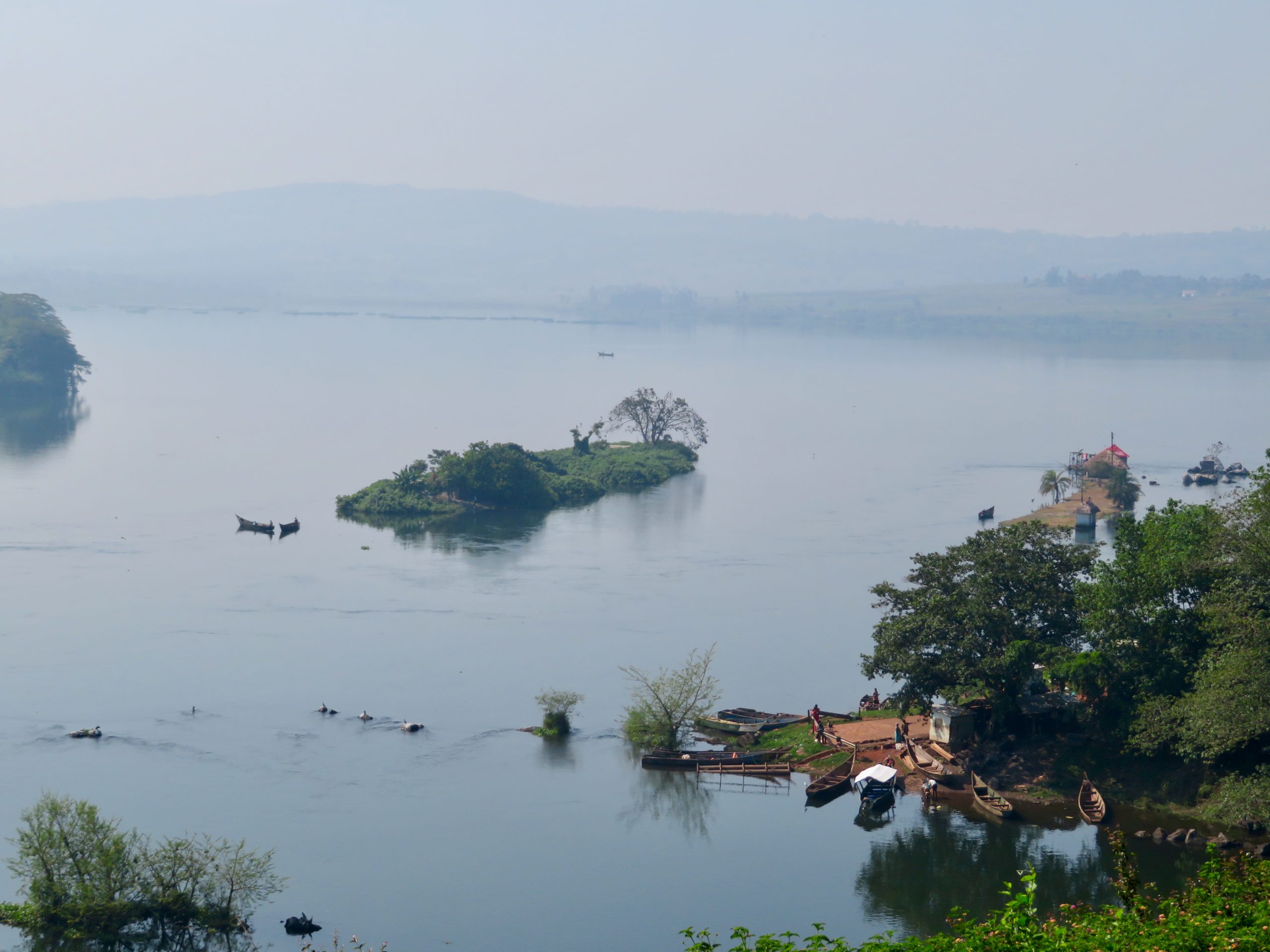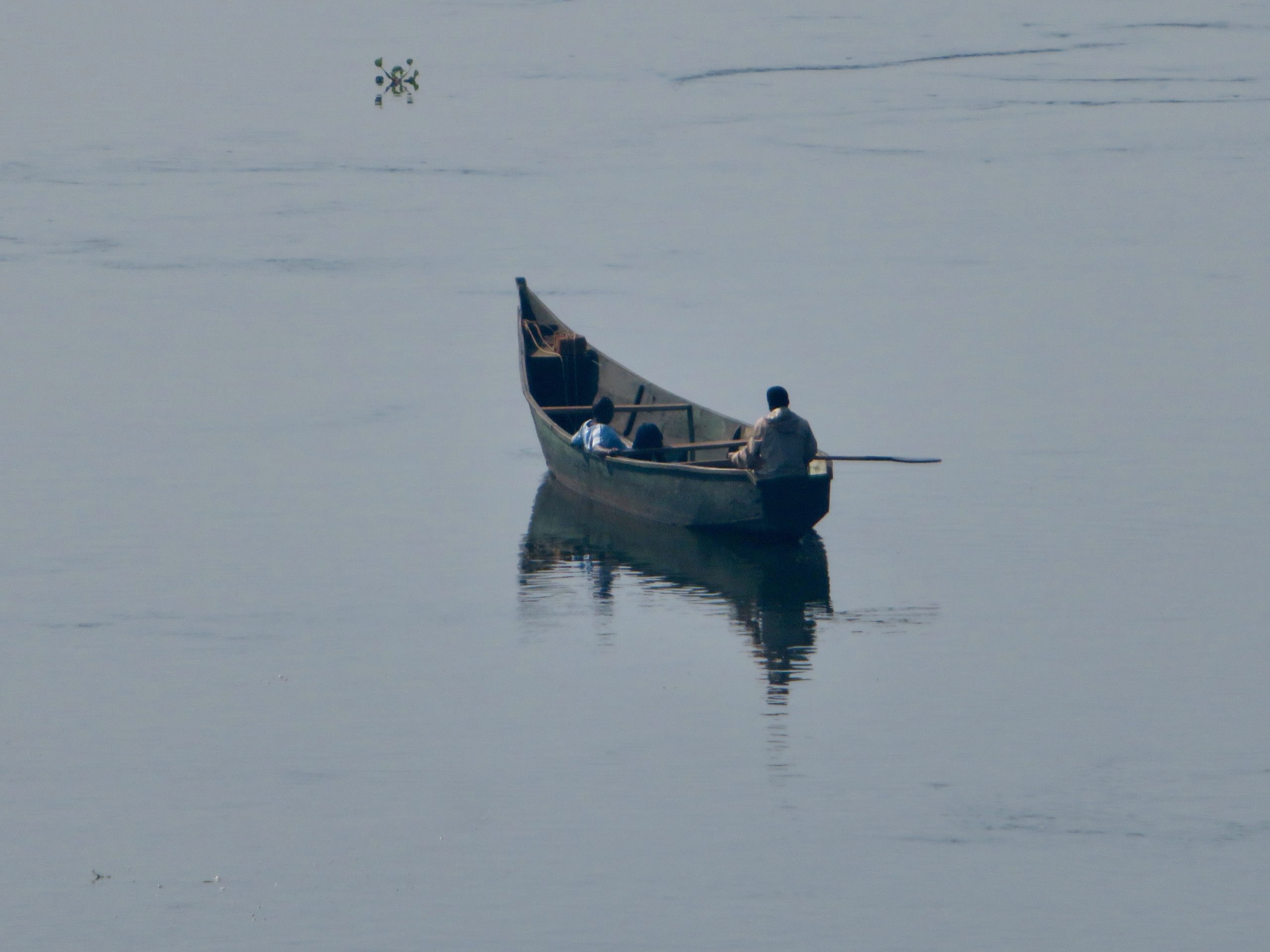 Uganda is a calm, lush, beautiful country, sugar cane in the north and bananas in the south. The people are very engaging, and always smiling. It's all about the people.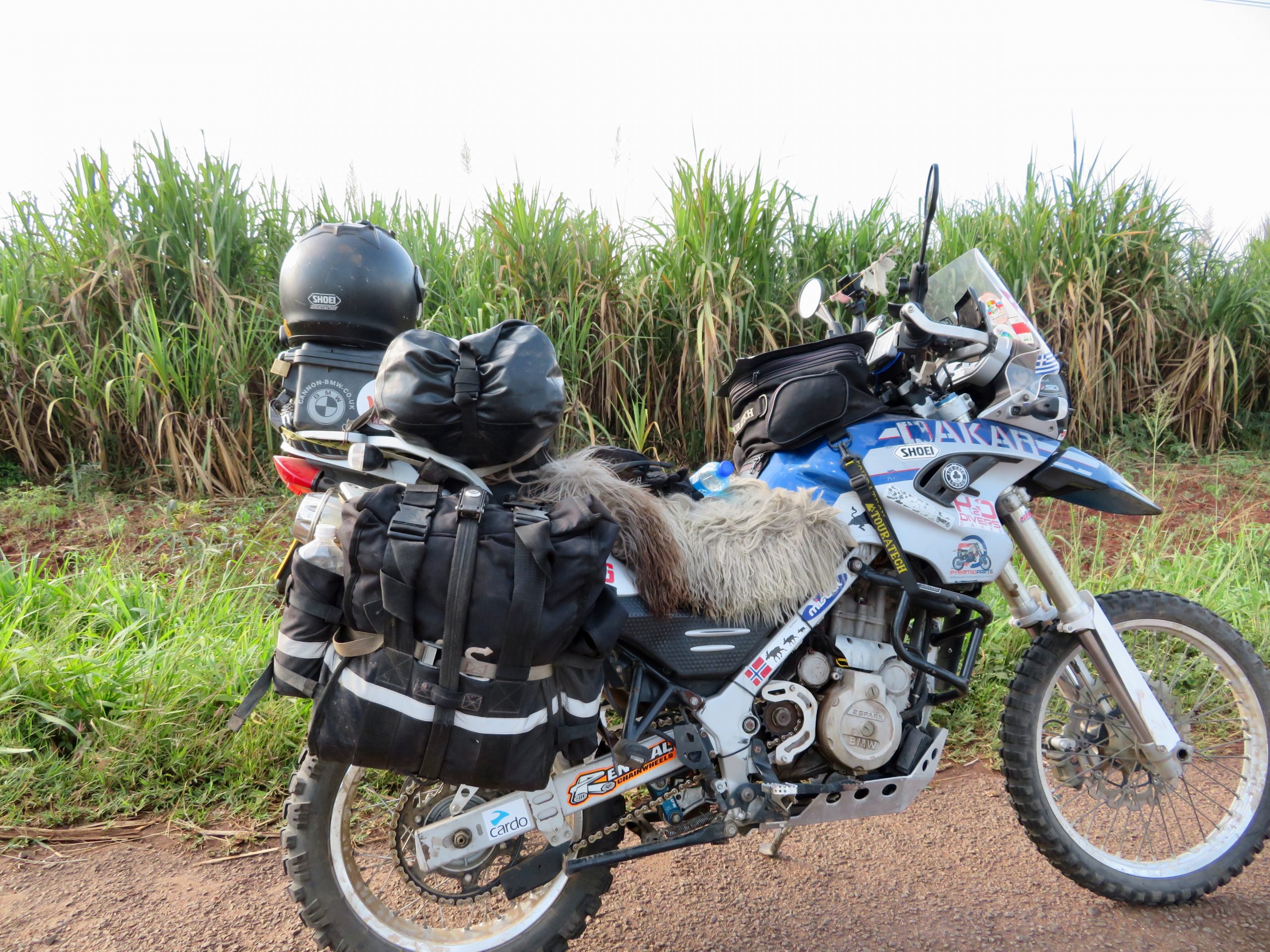 Having rode through over 60 countries, I've experienced a plethora of riding conditions, on many occasions I've been alone, riding through the most beautiful scenery in the world. I've also experienced the madness of Delhi and other crazy places, where the traffic has no regard for safety. Whilst Africa has been very challenging, I wasn't prepared or expecting what transpired on the 50 mile ride into Kampala. The traffic progressively got heavier and heavier, I could deal with that, nothing new. What was shocking were the cars, busses and lorries, that overtake each other and drove straight towards me. I would hold my nerve and stay in the middle of my lane. However what I wasn't expecting was that the oncoming drivers didn't move over! I lost count the number of times I had to swerve off the road to avoid death. It was without doubt the most dangerous riding situation I had ever been in. I later learnt that it was the most dangerous road In East Africa.
I arrived in Kampala at around midday, I felt awful. My whole body was aching, I had stomach pain, and I felt unwell. I went straight to bed. That night I slept for 11 hours, which is not normal. After breakfast I had to go back to bed where I slept again. That afternoon I visited a doctor, he diagnuosed me with various stomach problems, then said I had Bilharzia (Schistosomiasis).
I left Kampala and headed to Fort Portal through amazing scenery.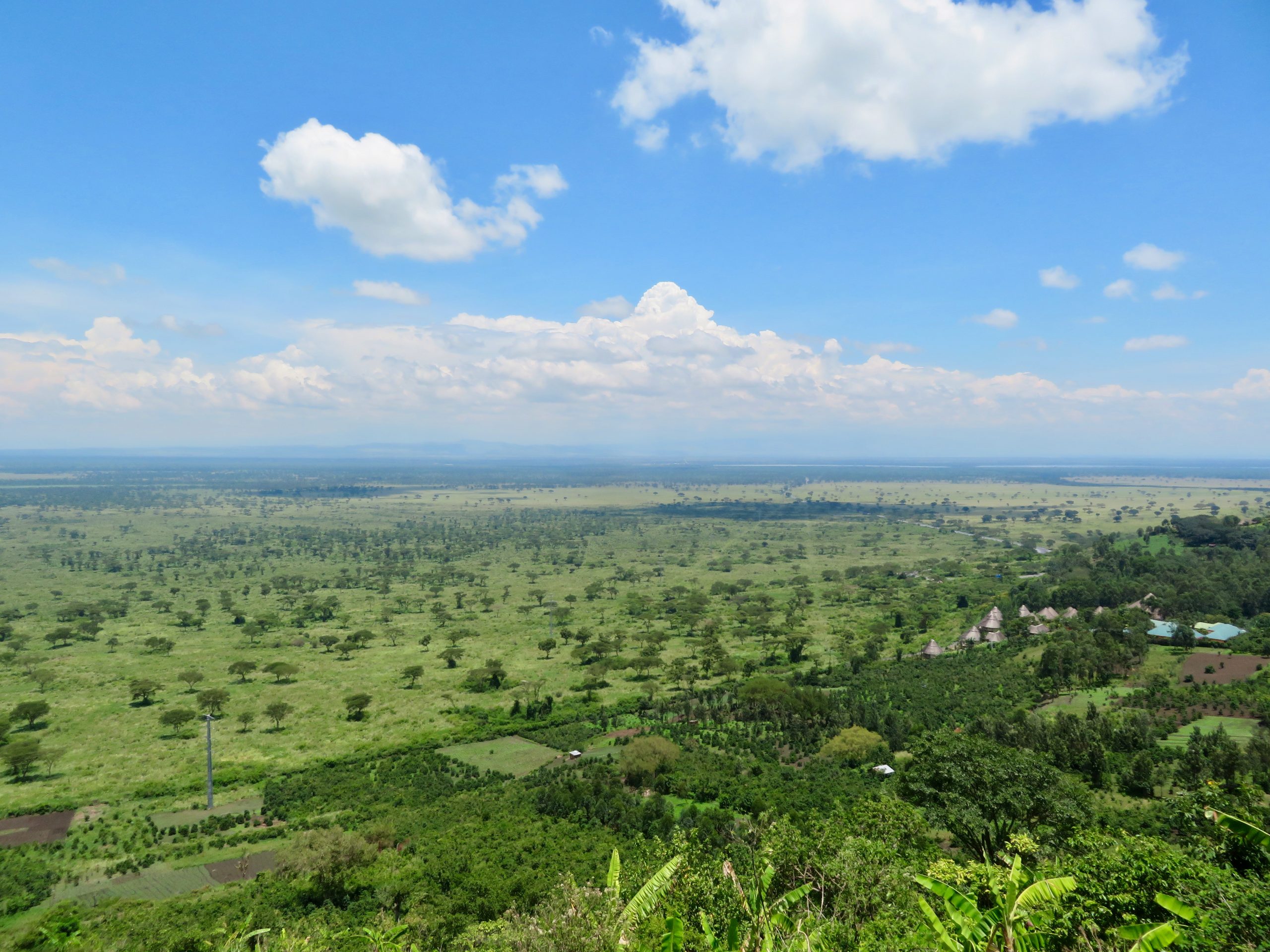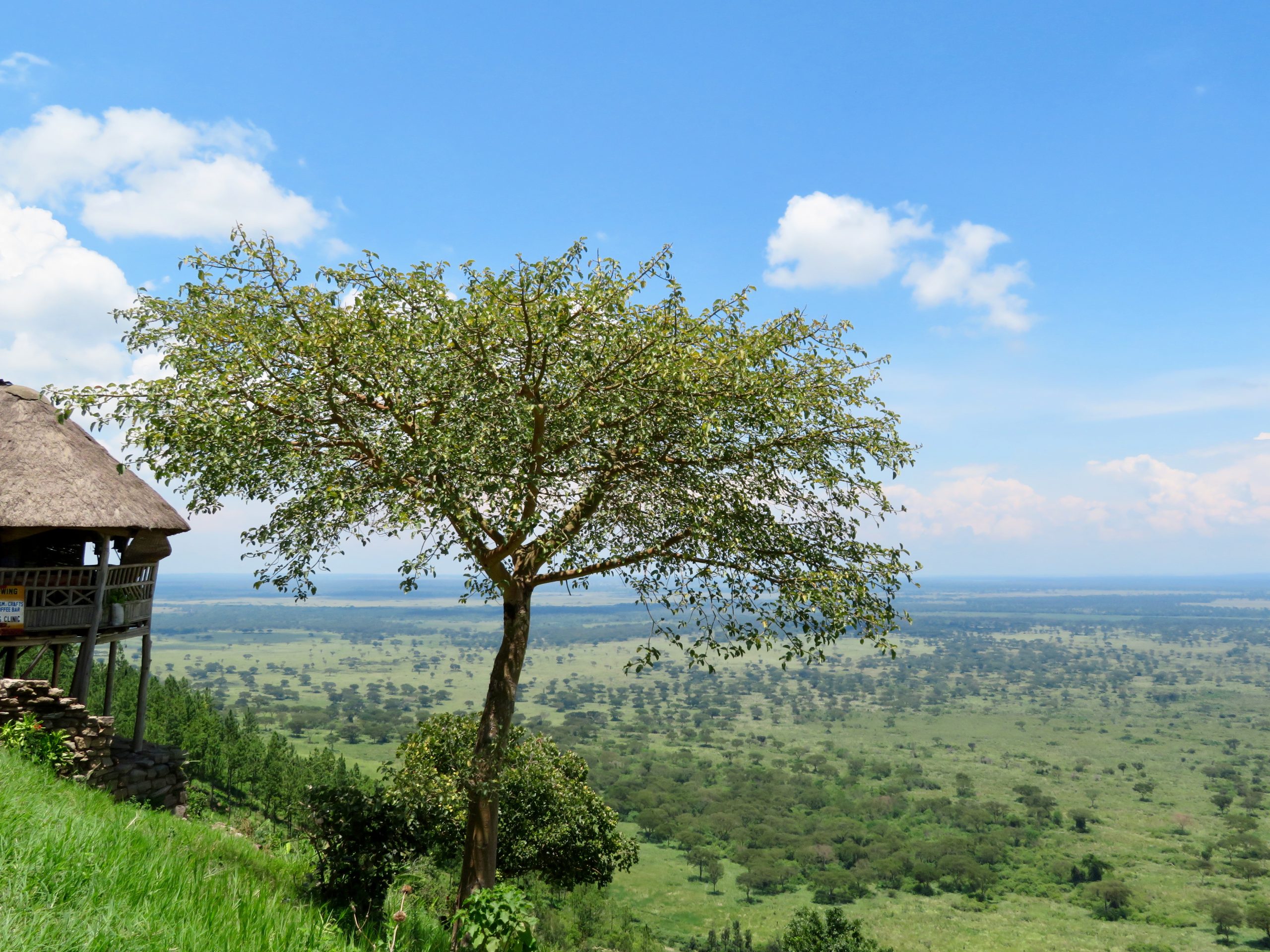 As I passed through small towns, many people would run into the road, surround cars, trying to sell them bbq chicken and drinks.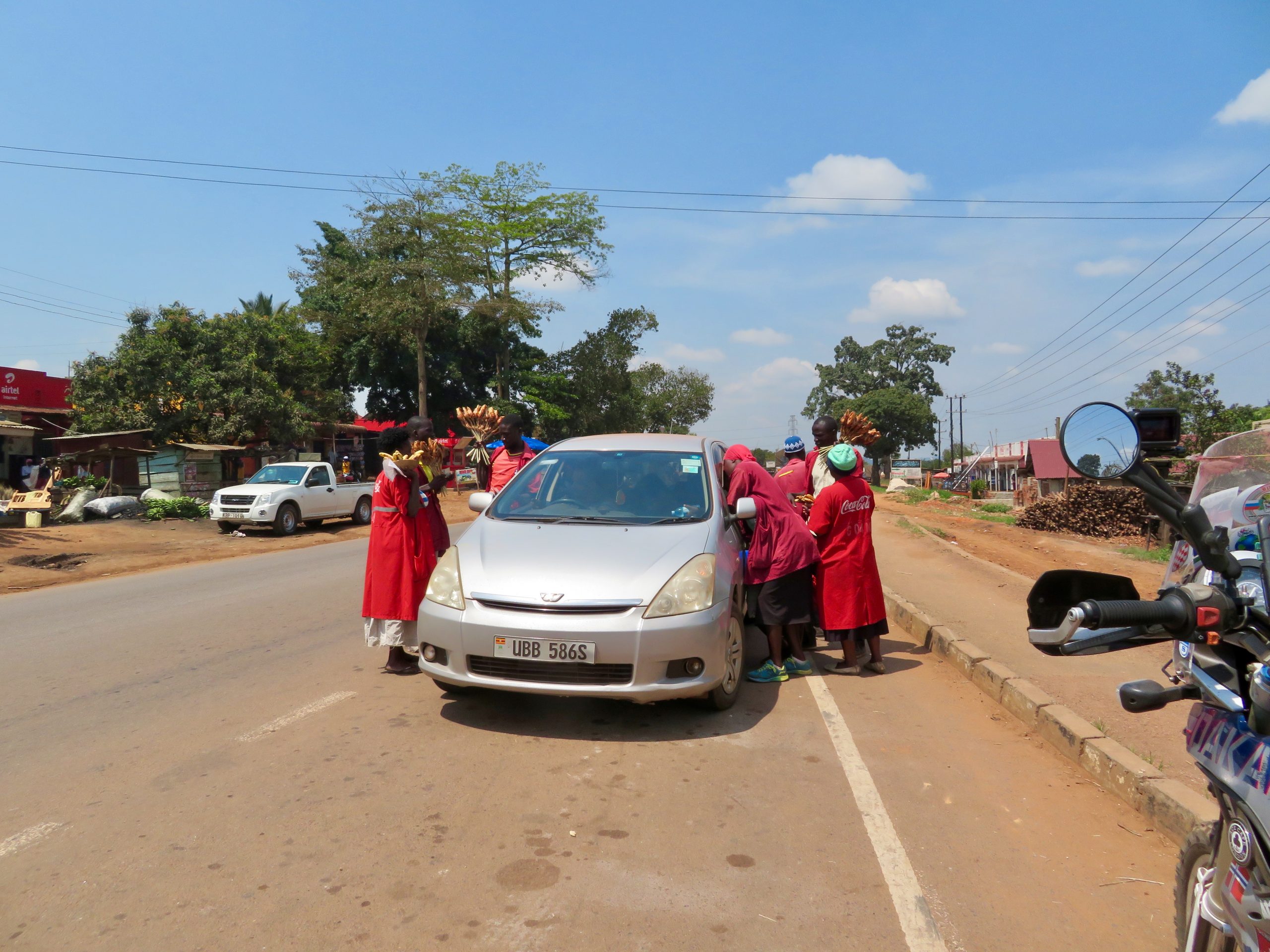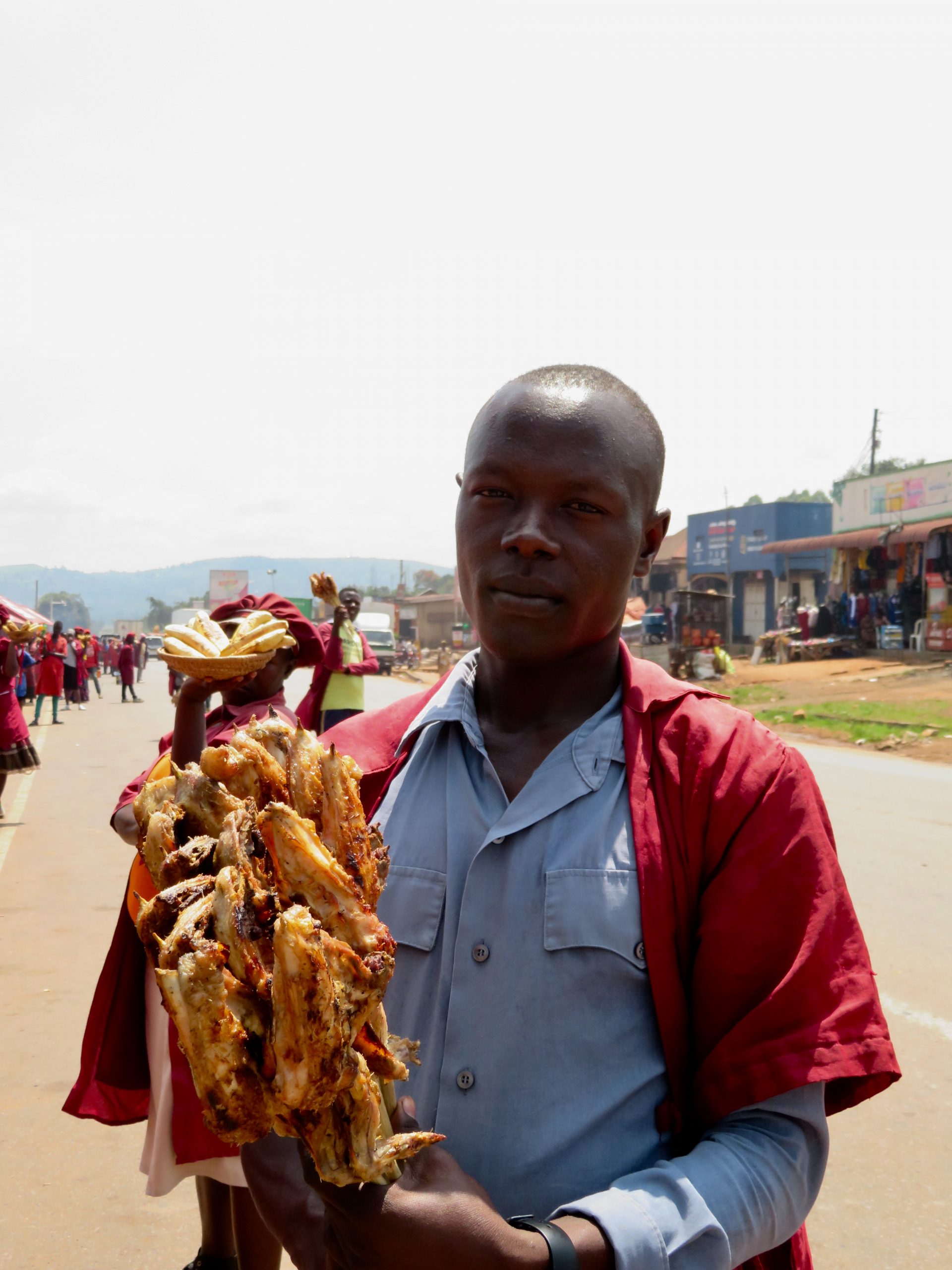 The following day I headed south, the route took me through mountains, Jungle, banana plantations, and Queen Elizabeth National Park, where I was riding amongst many big animals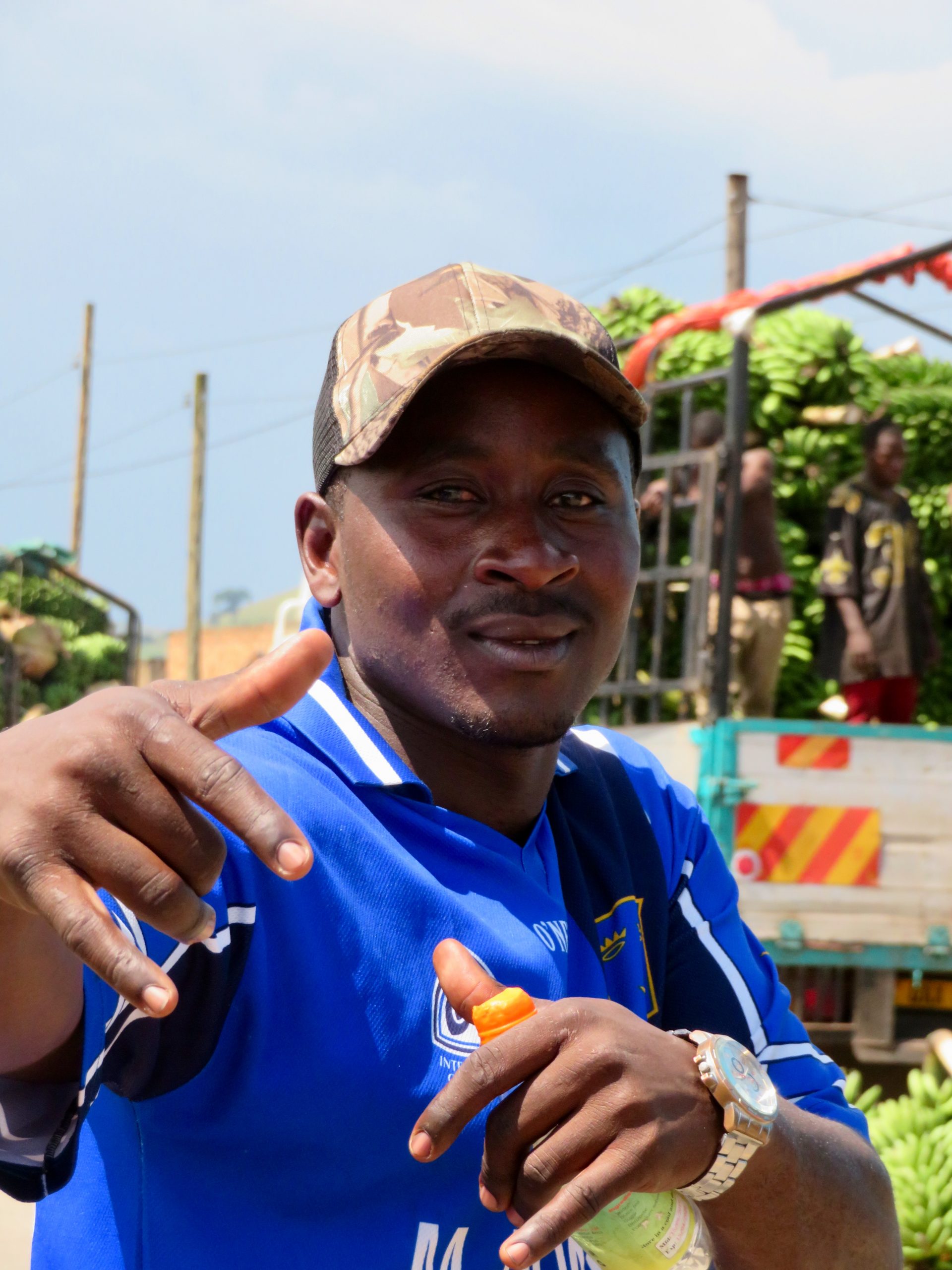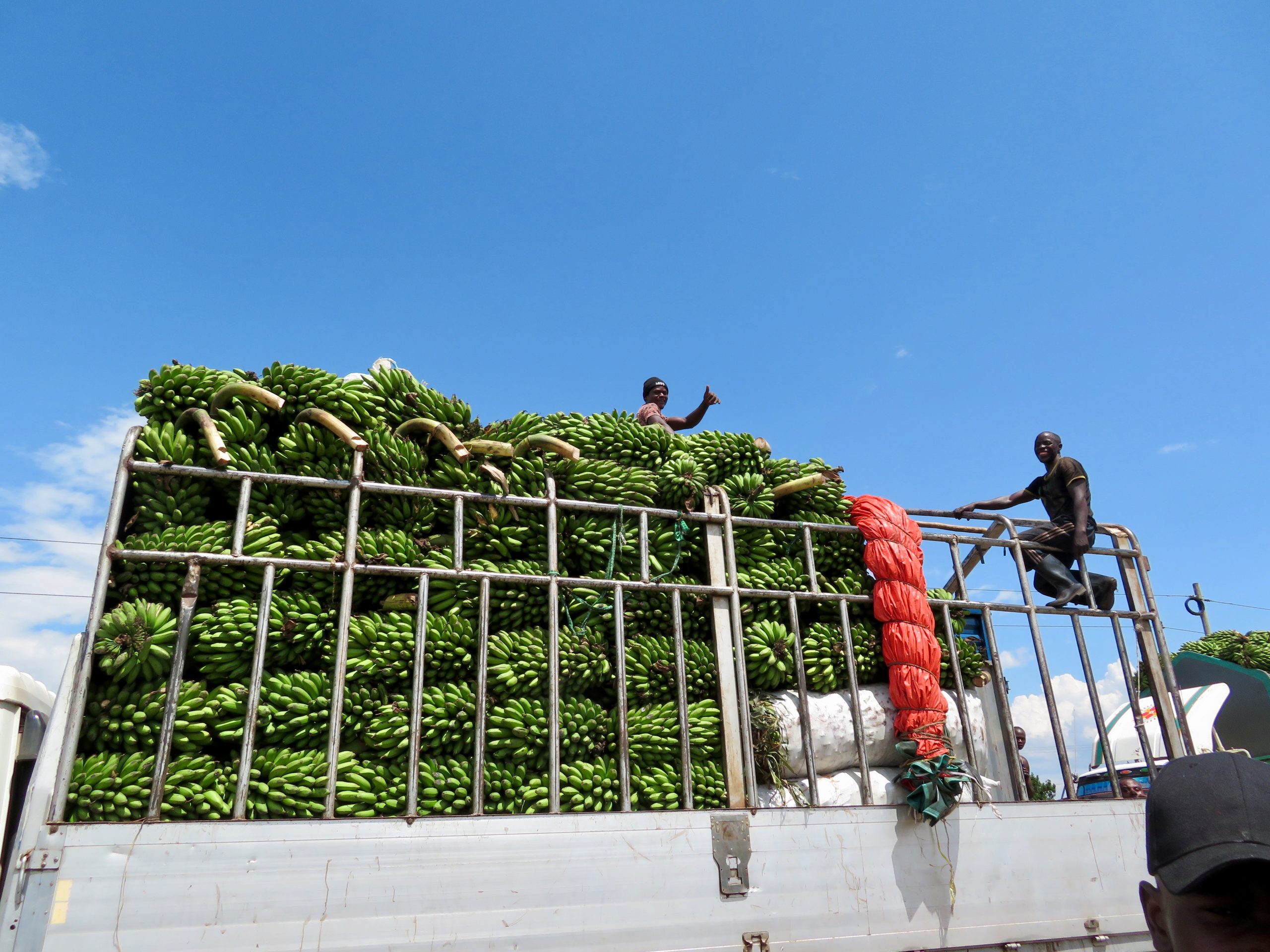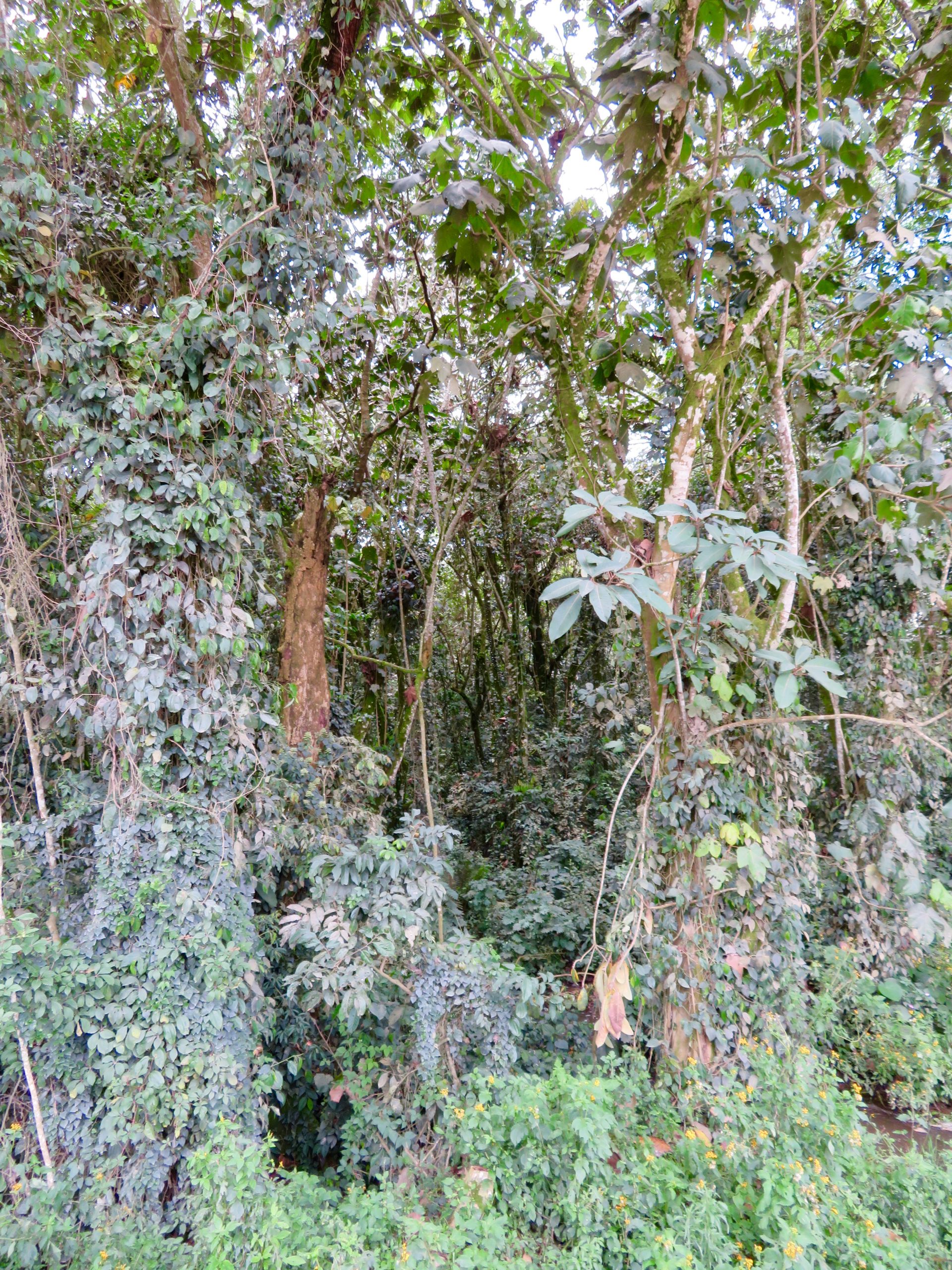 I arrived in the town of Kabale, and wanted to get to Lake Bunyonyi. The red dirt road took me over a mountain. Arriving was beautiful, I stayed on the lakeside. Possibly the most beautiful location I've stayed in Africa.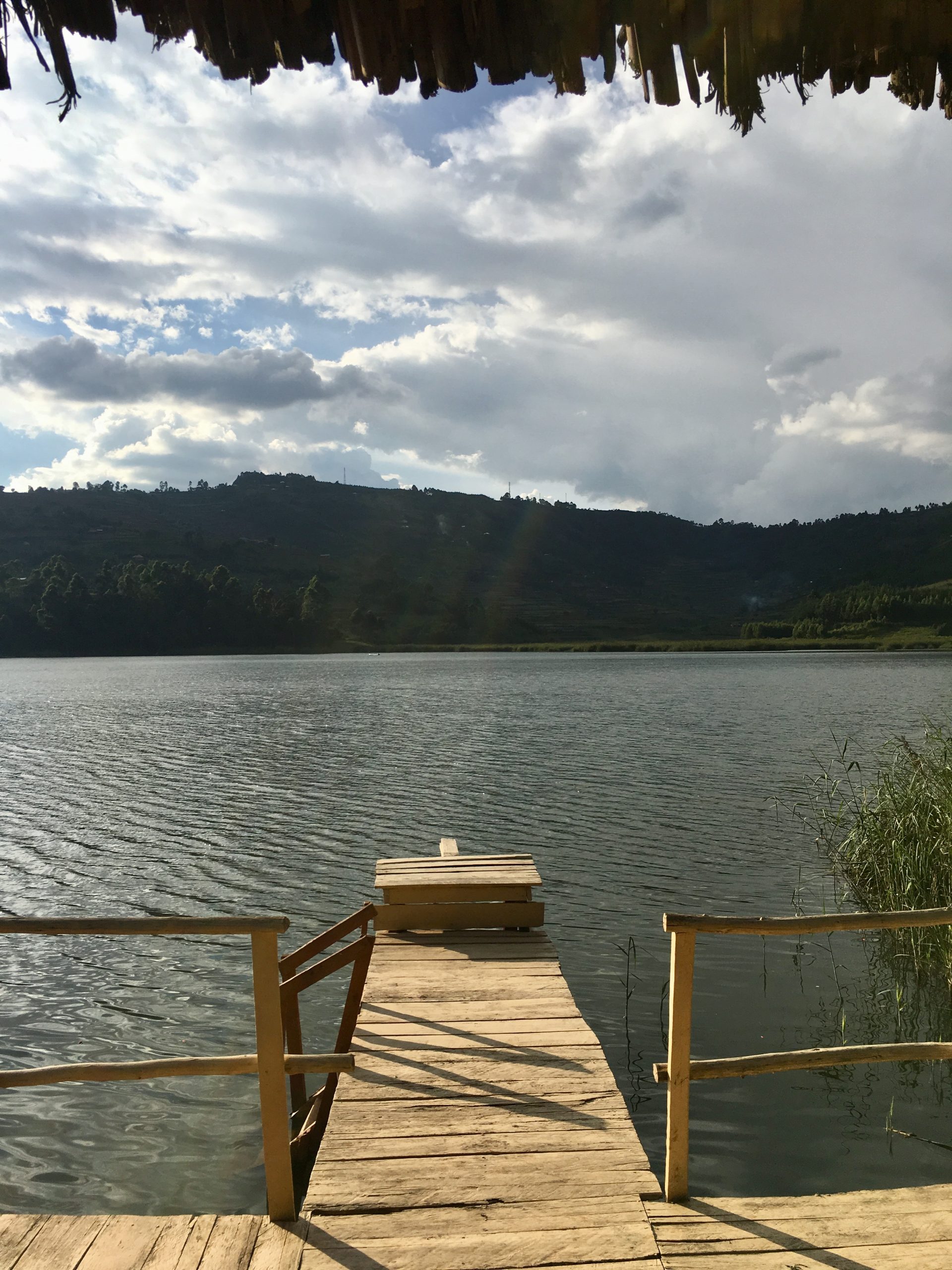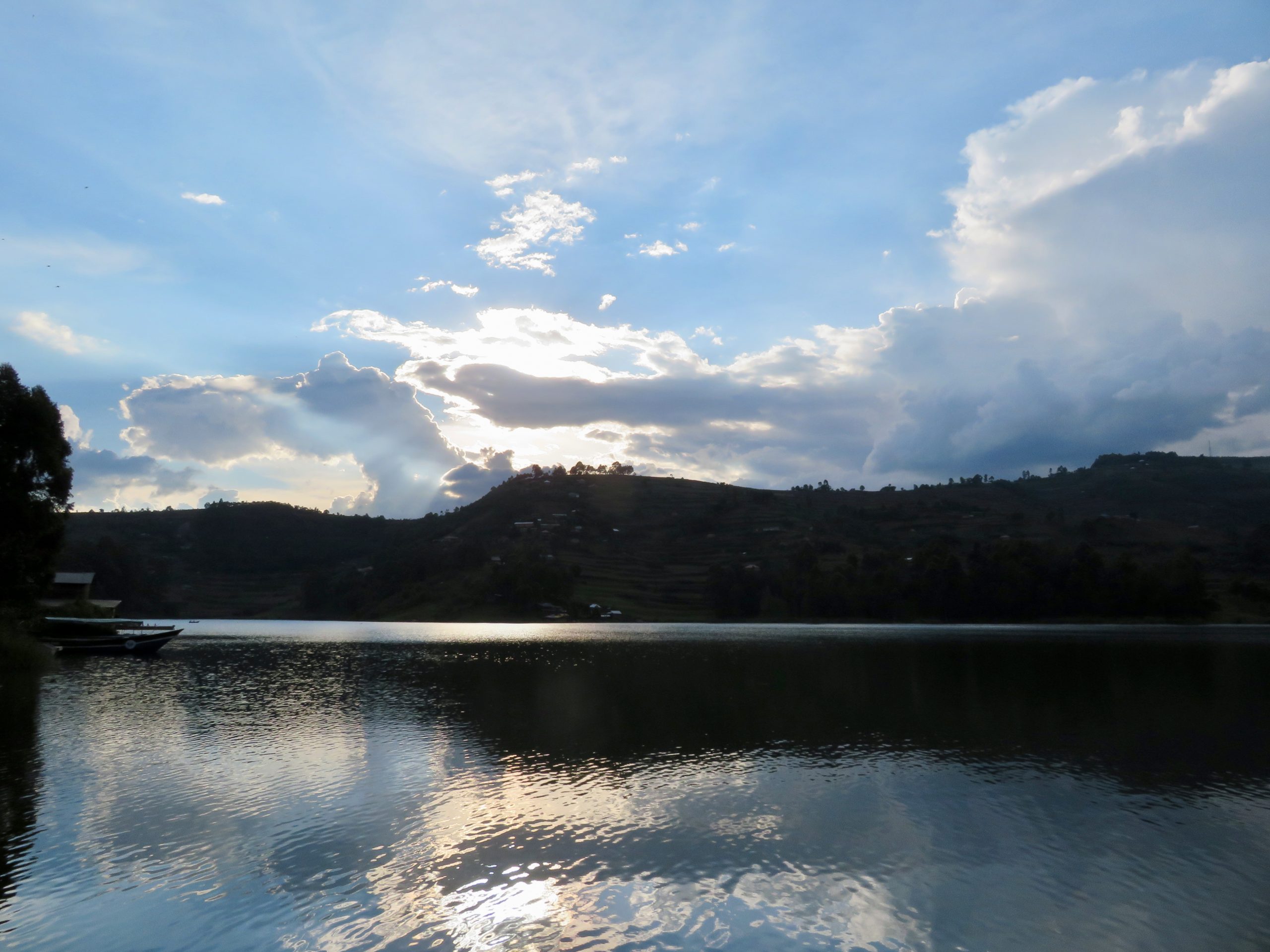 I left Lake Bunyonyi and headed towards the border with Rwanda. I left in sunny conditions and was looking forward to the amazing scenery I would pass though as I ascended to 2,500 metres over the mountains and down towards the border. The ride was about 50 miles, about half way the clouds started to darken and the mist appeared. For the next hour I was in torrential rain. My waterproofs were as much use as a 'chocolate teapot!' The road twisted and turned, up and down, so progress was slow. For one of the first times in Africa, there were no people on the roadside and vehicles were few and far between. I arrived at the border soaking wet. Whilst not cold I wasn't enjoying myself, even though my spirits were good at the prospect of entering Rwanda. The border was easy, efficient and quick. If only I wasn't soaked through I'm sure I would have enjoyed the experience.