The easiest border crossing to date, 40 minutes out of Malawi into Zambia. A short ride into the town of Chipata, where I experienced traffic lights and orderly traffic. I stayed at Mama Roula Camp, and met tourists and travellers for the first time in ages. Zambia instantly felt very different to the previous countries in Africa I passed through.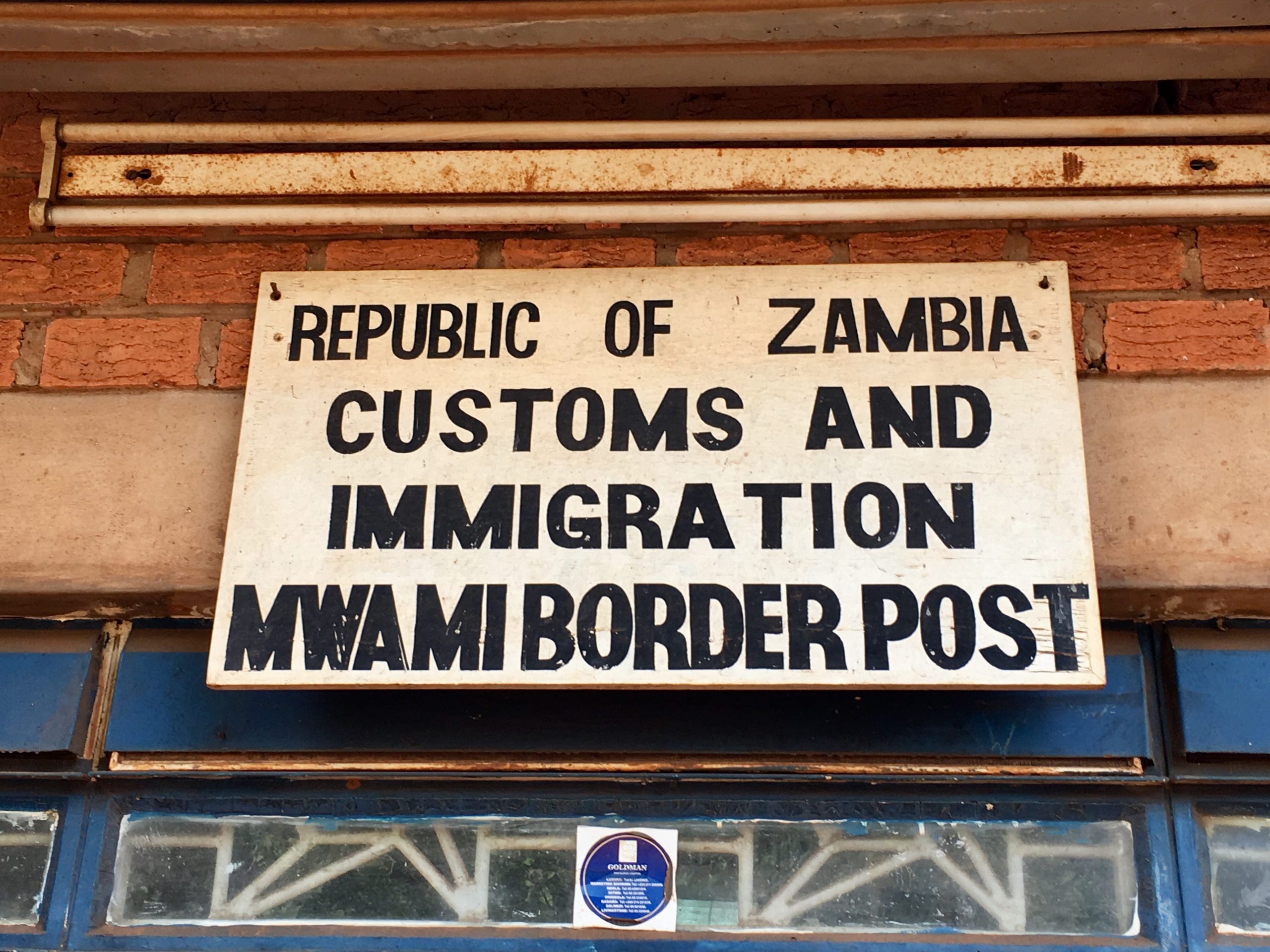 I met George who spotted my reading glasses, he couldn't afford them himself, so I said I would send him two pairs when I get home. Don't let me forget!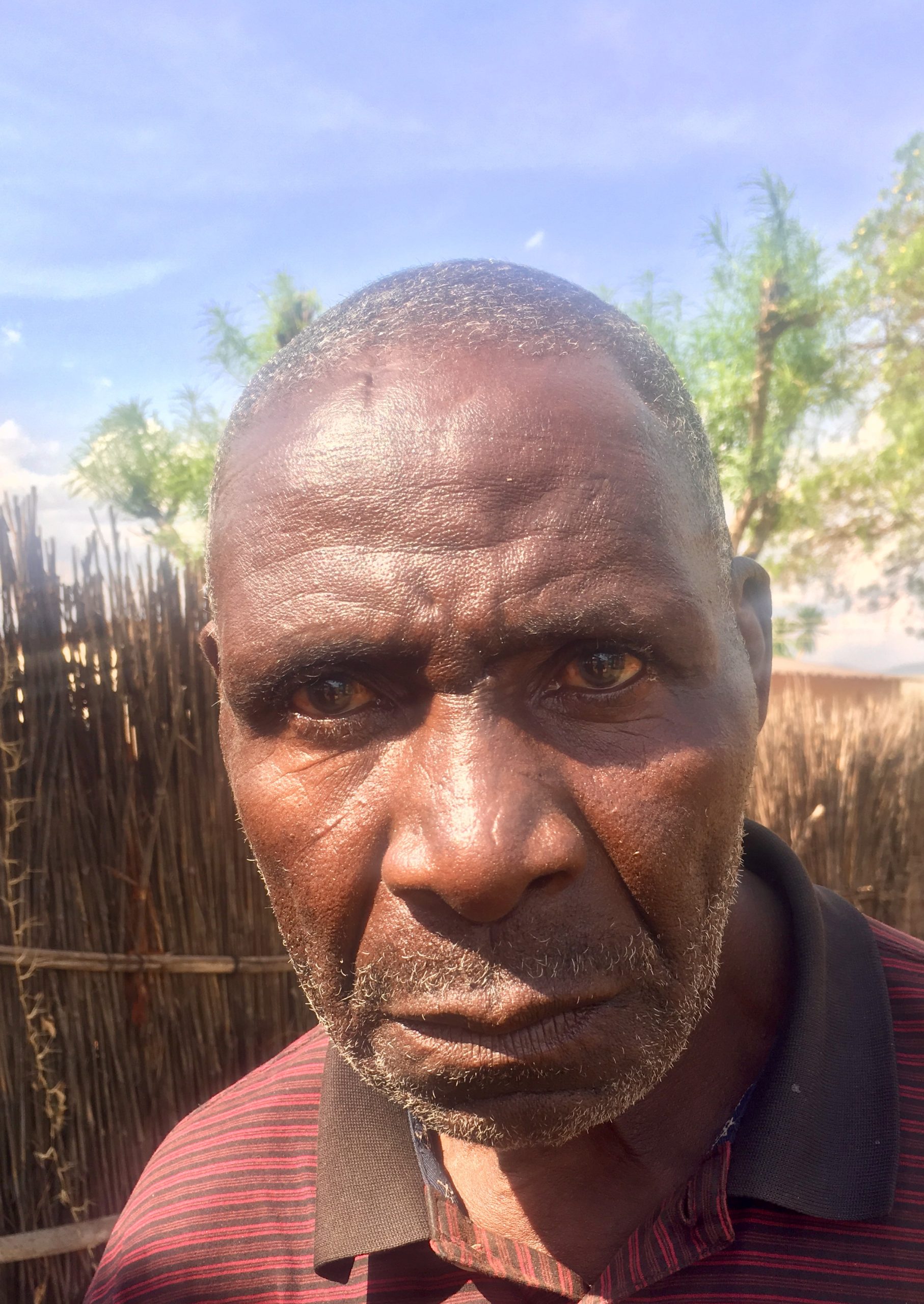 The following morning I rode north to South Luangwa National Park. I set up camp on the edge of the Luangwe River, at Croc Valley Camp. I joined a safari for an afternoon evening into the park. Like other safaris I've been on, so many large animals, the difference this time that I saw a massive python. The afternoon (daylight) was excellent, but a safari at night is like star gazing in the daytime!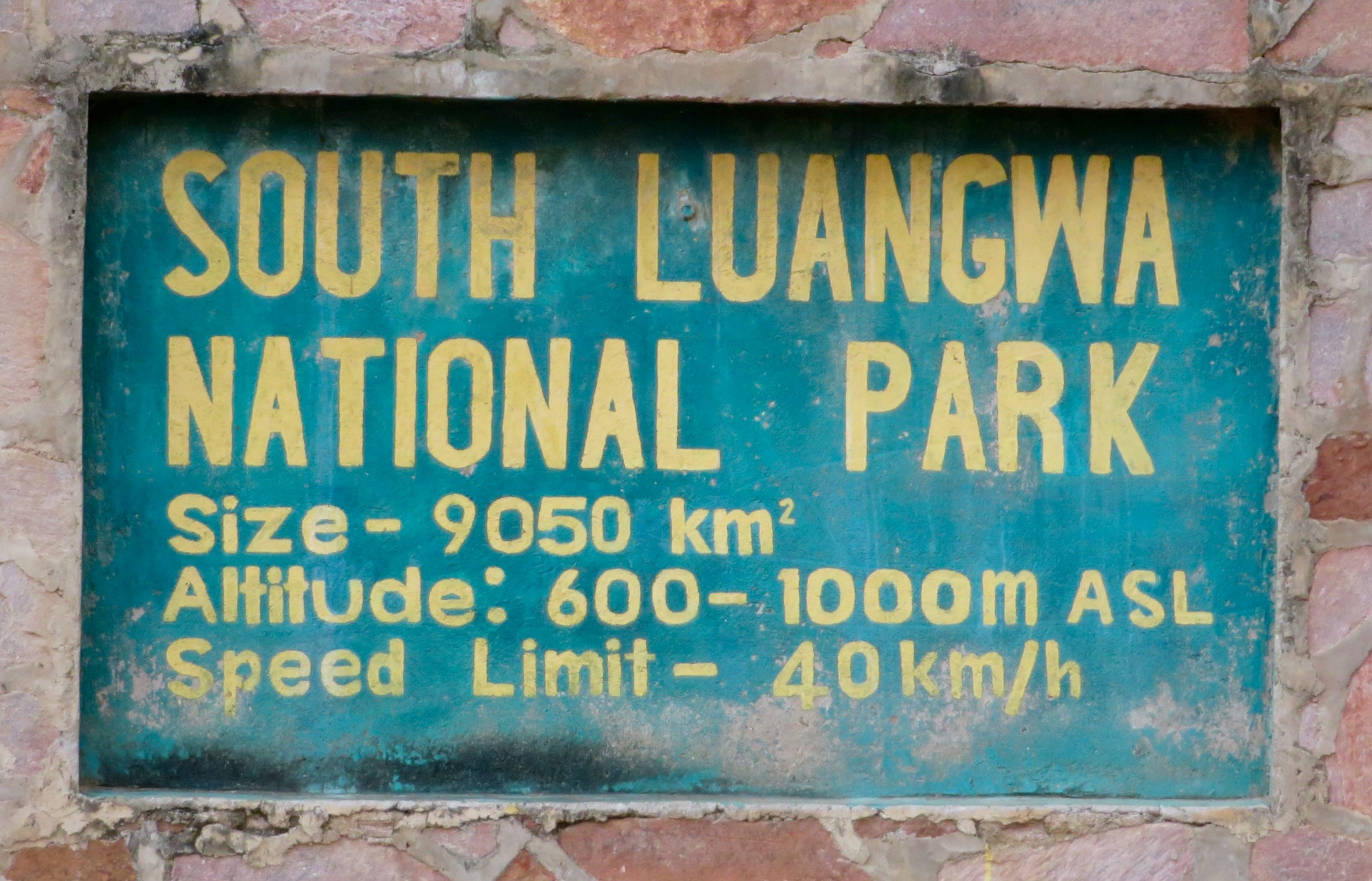 That night I was just about to enter my tent, when I saw elephants walking past, only two metres away! About four females with a couple of calfs. I decided not to go into my tent at that moment and retreated some distance. Wow.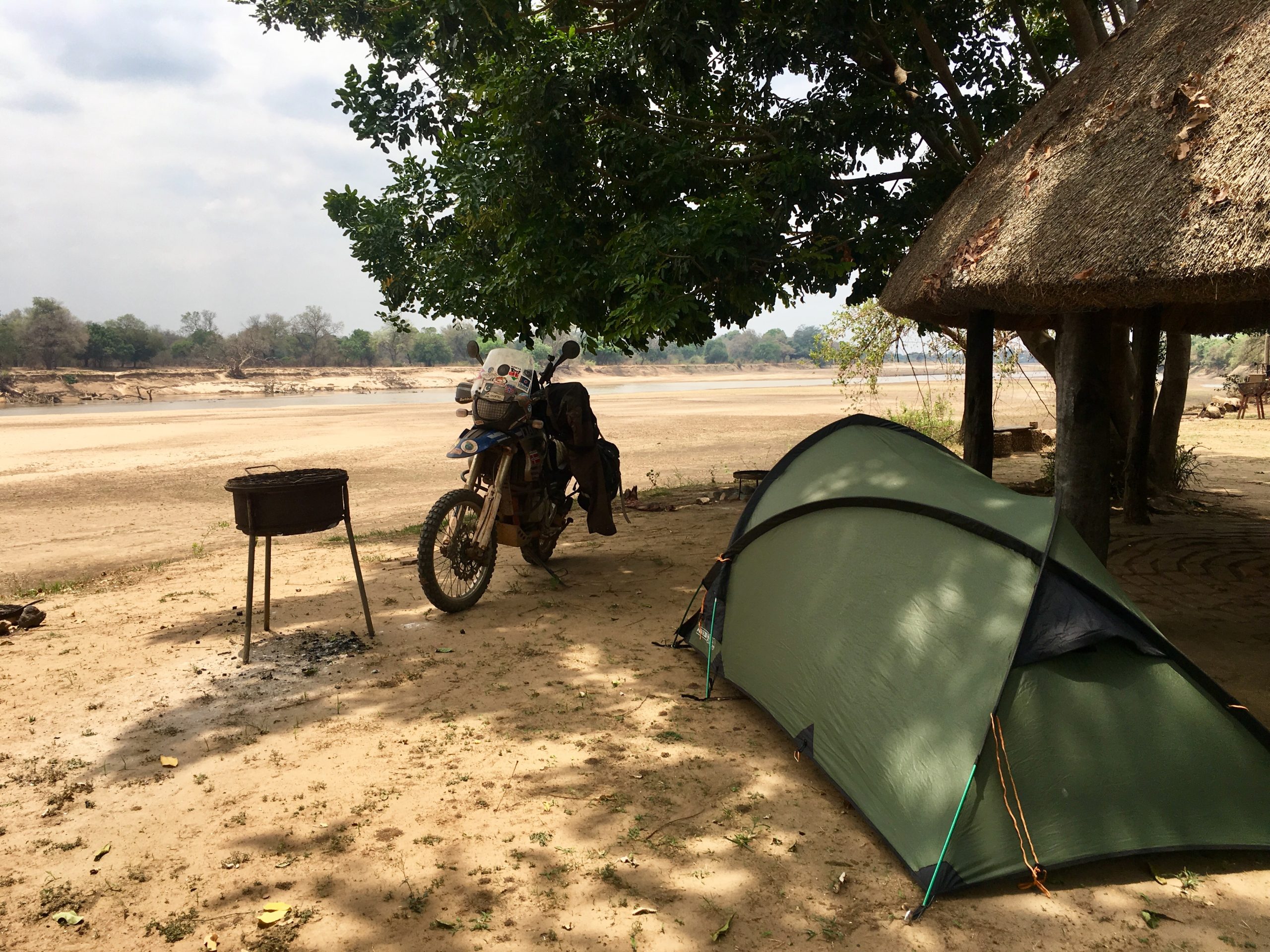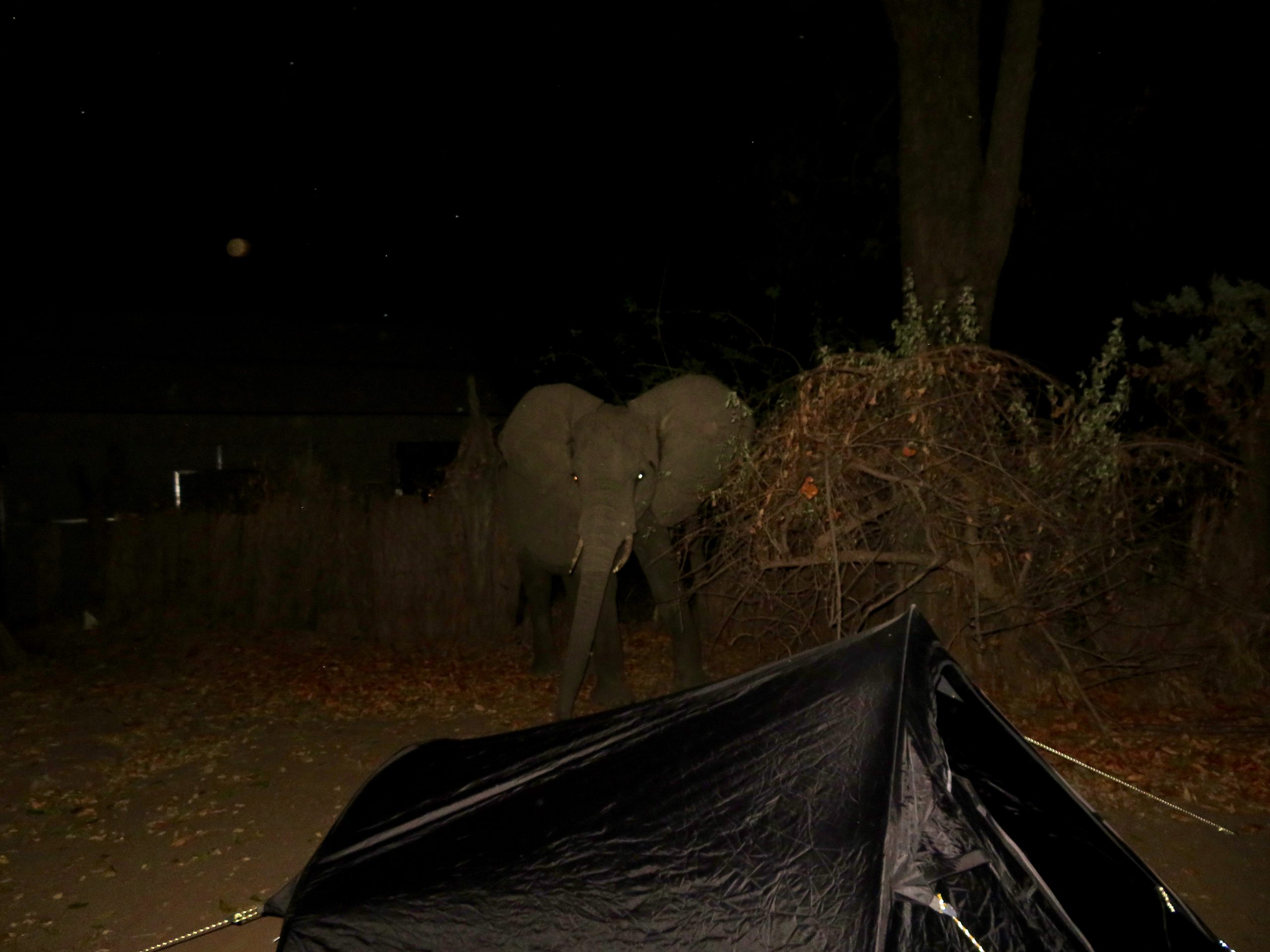 I had been watching about 50 Hippos across the river, I had been told they come into the camp at night. They are very noisy, I could hear them getting closer as I lay in my tent. I fell asleep early so have no idea how close they came!
I left South Luangwa National Park and continued west, half way to my destination the good road turned into perfect road, so perfect I thought it was odd. Then, 20 miles on I saw a massive new factory, nothing strange about that in Europe, however this has been an extremely rare sight in Africa for me. As I approached I then saw the sign, written in Chinese. Africa needs work and enterprise wherever it comes from. Another 20 miles and I entered a town, and for the first time, there were solar powered street lights. I pulled into the petrol station and it was the same as one at home, mini supermarket, coffee shop and ice creams. It felt odd, out of place, as it was surrounded by a dry arid landscape, typical of what I had been riding through for the last month. Zambia is much more 'western' than the other African countries I had passed through. However get out of the towns and it's as I had imagined, the same as rural life in Tanzania, Malawi to name a few. This is the Africa I love travelling through. Lovely people getting on with their lives.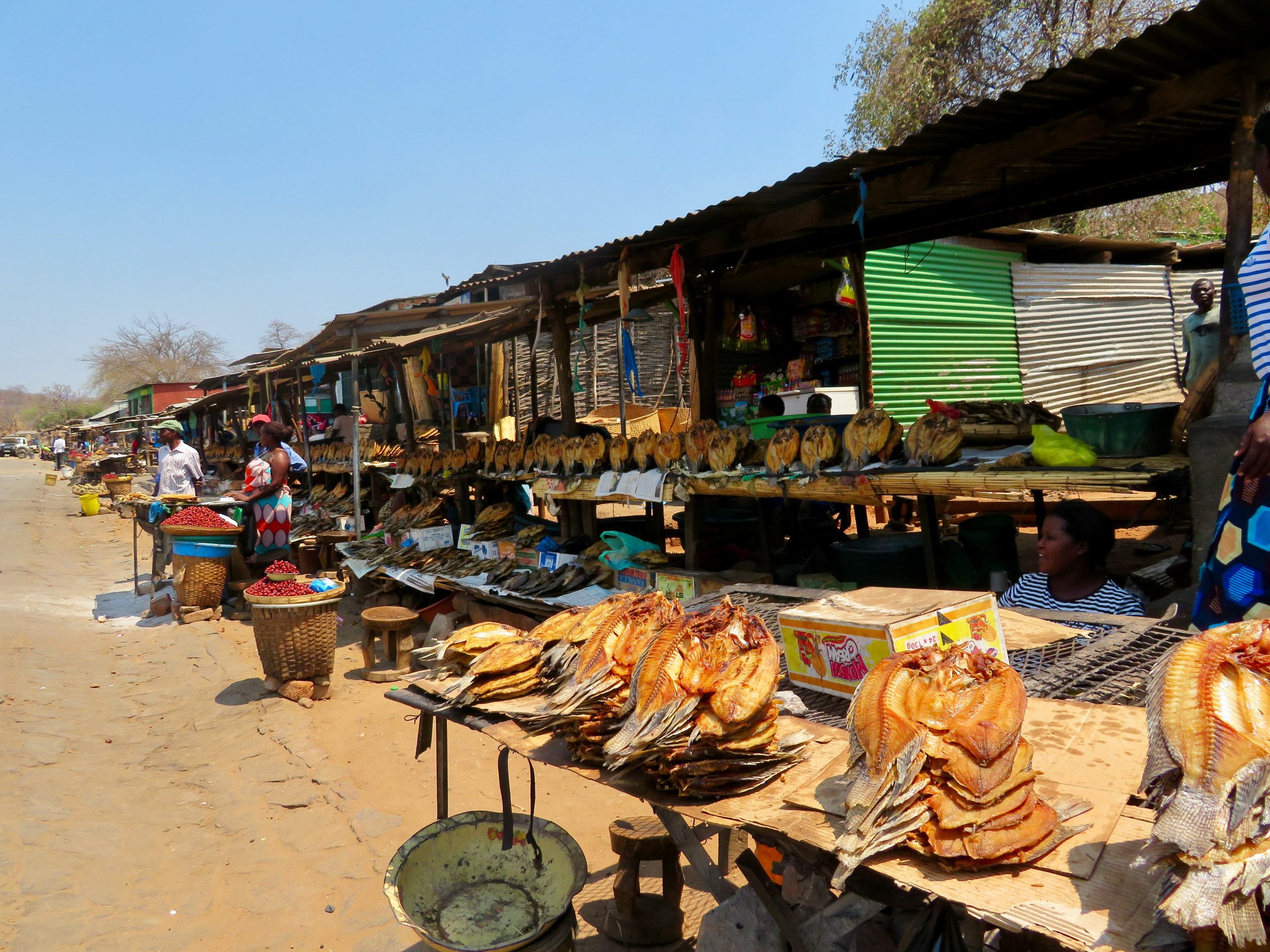 On many occasions when I stopped riding someone would come over to talk, the day I met Miriam was typical. She was passing and stopped, we talked for 15 minutes asking questions about each other's lives. I was eating various fruits which I shared with her. She lived in a mud hut which I could see, and had just walked to the market and brought goat meat. She wanted to have dinner prepared for her children when they came home from school. How lovely. It's all about the people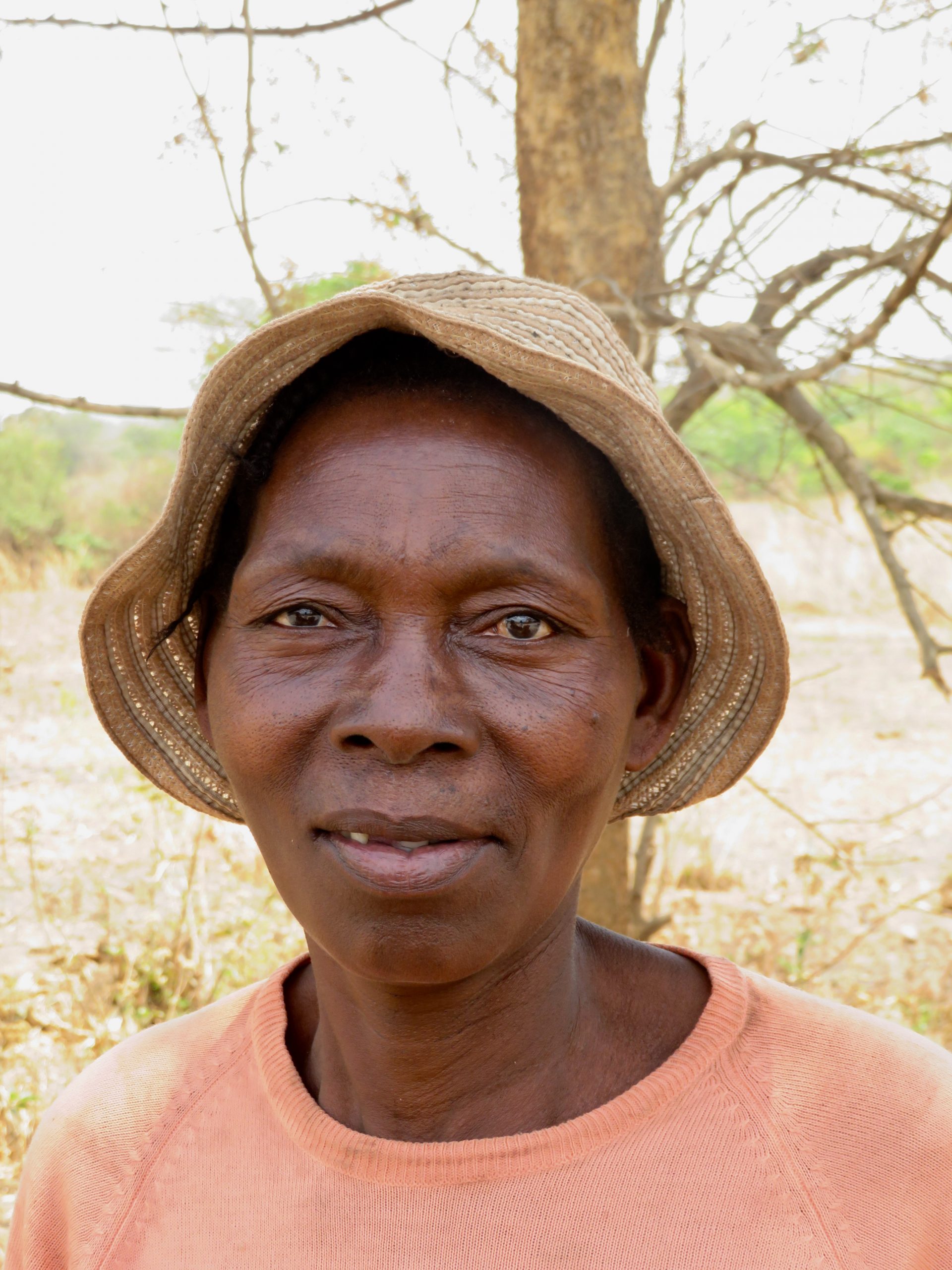 Unlike the other African countries I passed through, I was finding campsites everywhere. There are so many 4WD's with tourist who rent them in South Africa and take a month or more to explore the southern African countries. I had felt like I was the only traveller for months. Now, whilst I'm the only one on a bike, every night the campsite is full of impressive 4WD's. And my little tent. The campsites are invariably alongside a river or in a national park. I was camping alongside elephants, giraffe and zebra most nights. The hippos were never far away too!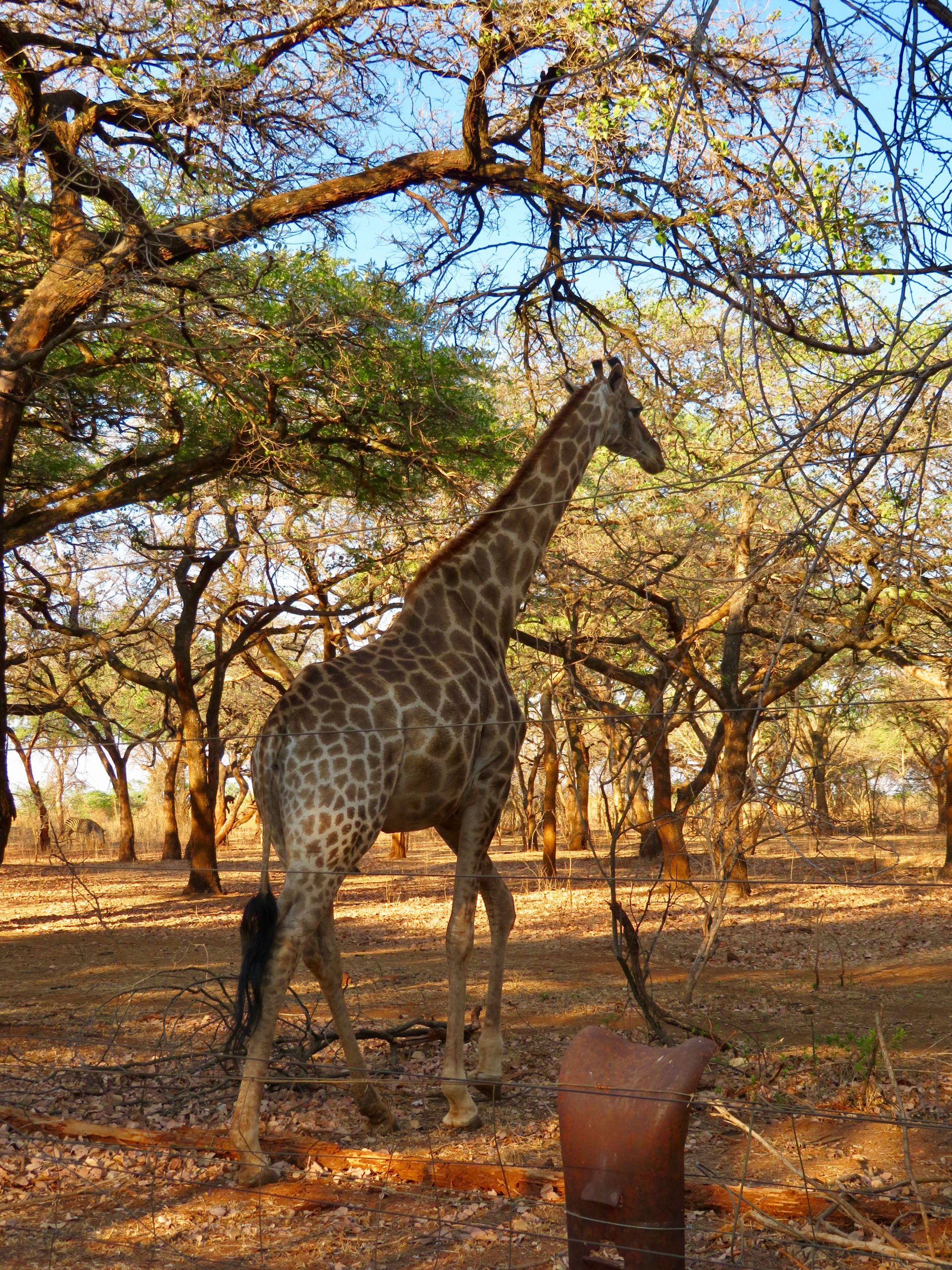 When I passed through the capital, Lusaka I was shocked at how modern it was. I hadn't anticipated the amount of industry, so much retail and business. It wasn't for me so I headed to a camp outside the city, not before I had a wonderful coffee at an Italian coffee shop. A lovely treat.
Livingstone was my final destination in Zambia. I had been looking forward to seeing the Victoria Falls for months. I was expecting to see the mighty Zambezi river cascading over the plateau, crashing down the magnificent rocks. However, it was the dry season! The Zambia side was dry! In the distance I could see the falls, but nothing as spectacular as the end of the wet season!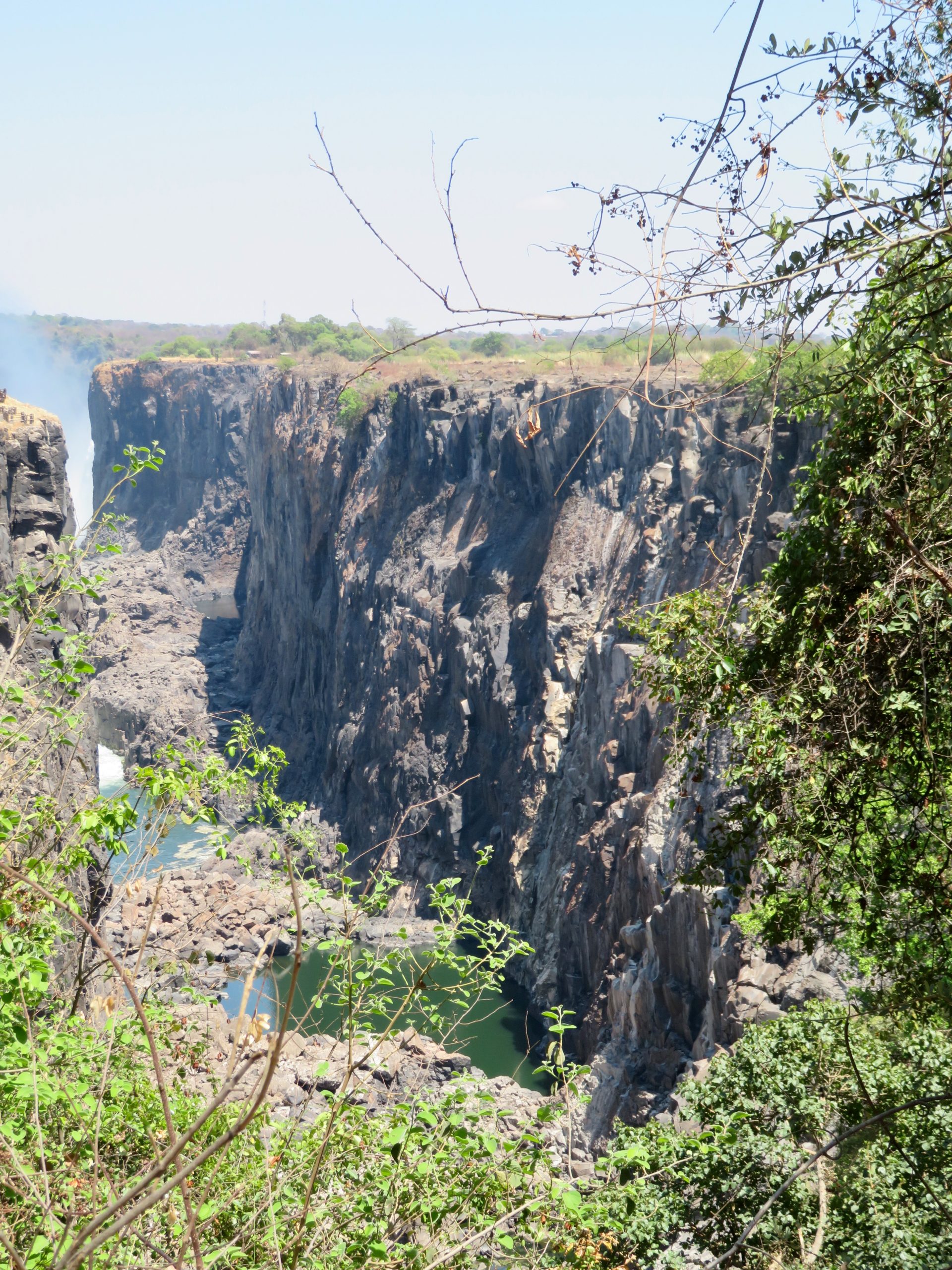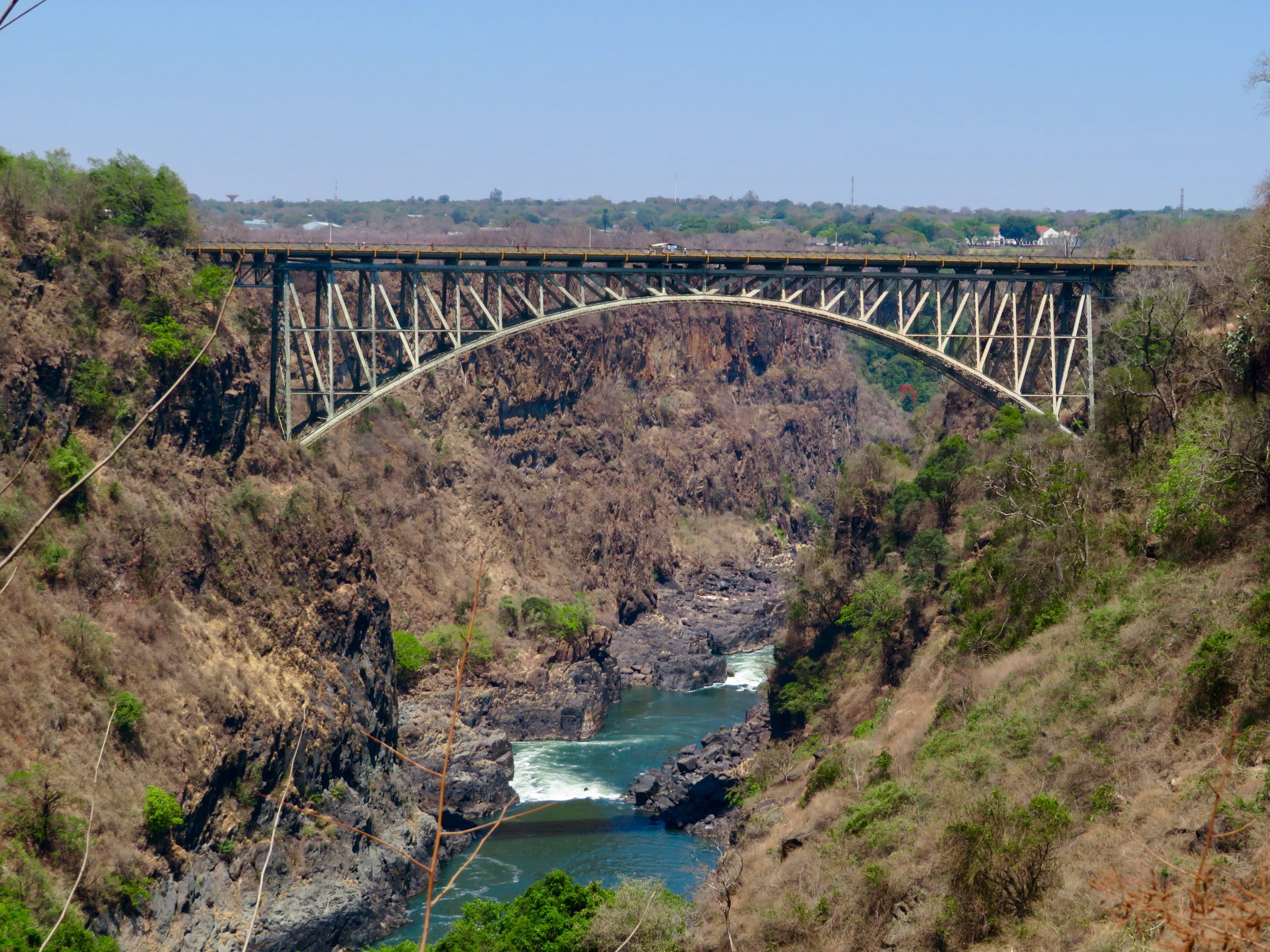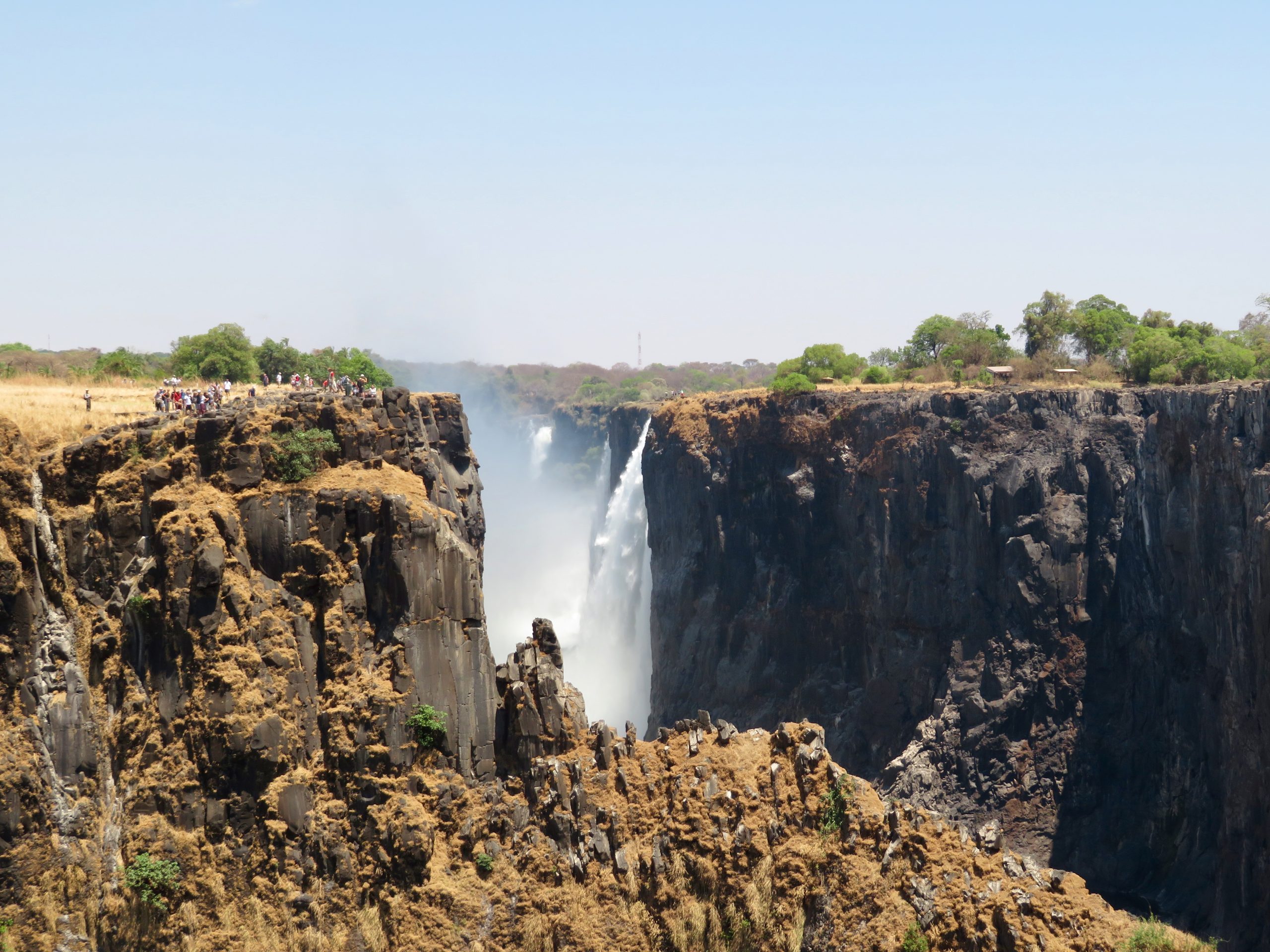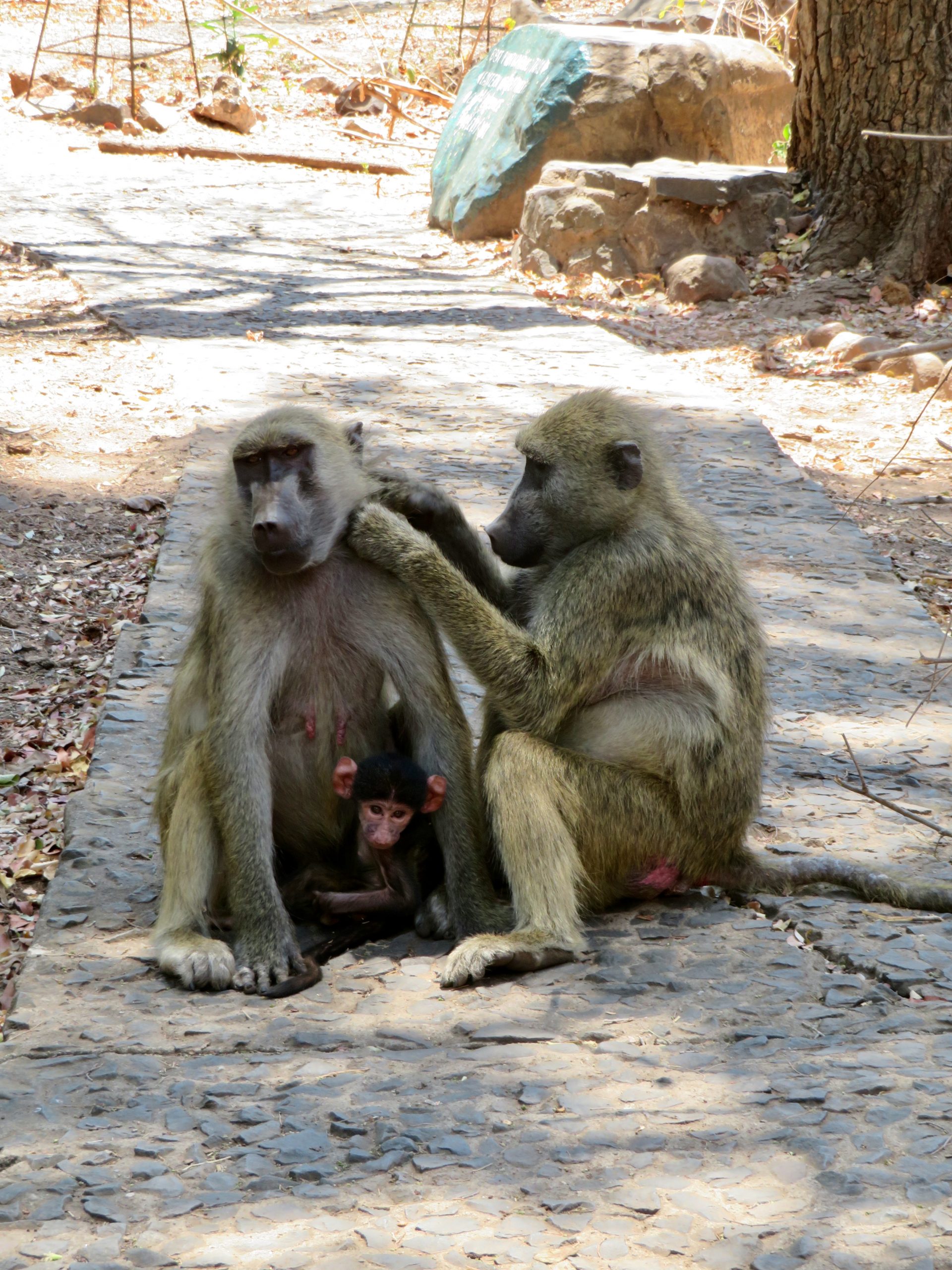 Leaving Zambia into Botswana was definitely interesting, taking a pontoon across the Zambezi river.