There aren't many options regarding shipping a motorbike from Europe to Egypt or Israel. Many people spoke of Grimaldi Shipping, they go from Italy to Alexandria, Egypt. However, I found Grimaldi were completely rubbish at communication. I was advised to use a fixer in Alexandria to get me through the bureaucracy, but the cost was so high, just under 1,000 euros (this didn't include the shipping!). It was so costly and difficult to arrange I gave up in the end. Many people have shipped motorbikes and 4WD's and are completely satisfied.
Around the same time I sent an email to Salamis Shipping SA to go from Athens, to Haifa, Israel. Argyro Katzeli, from Salamis replied to my email straight away, detailing the cost and procedure. No passengers are allowed on-board as it's a RORO cargo ship.
I completed various documents and emailed them back, along with copies of my passport and bike registration doc. Unfortunately I didn't have a green card for Israel (I tried to get one but couldn't). After a few emails Salamis agreed I could ship my bike. My intention was to get insurance on arrival in Haifa.
I arrived in Athens a week prior to the ship leaving, which gave me a great opportunity to service and repair my bike (see: bike preparation post). I then had four days spare so I headed south to be close to Lavrio Port. I spent four great days at Saron Hotel, Hara and her staff made me feel so welcome, in fact like part of the family. It was a true family run, traditional Greek hotel, amazing hospitality, wonderful home cooked food and no pressure to do anything.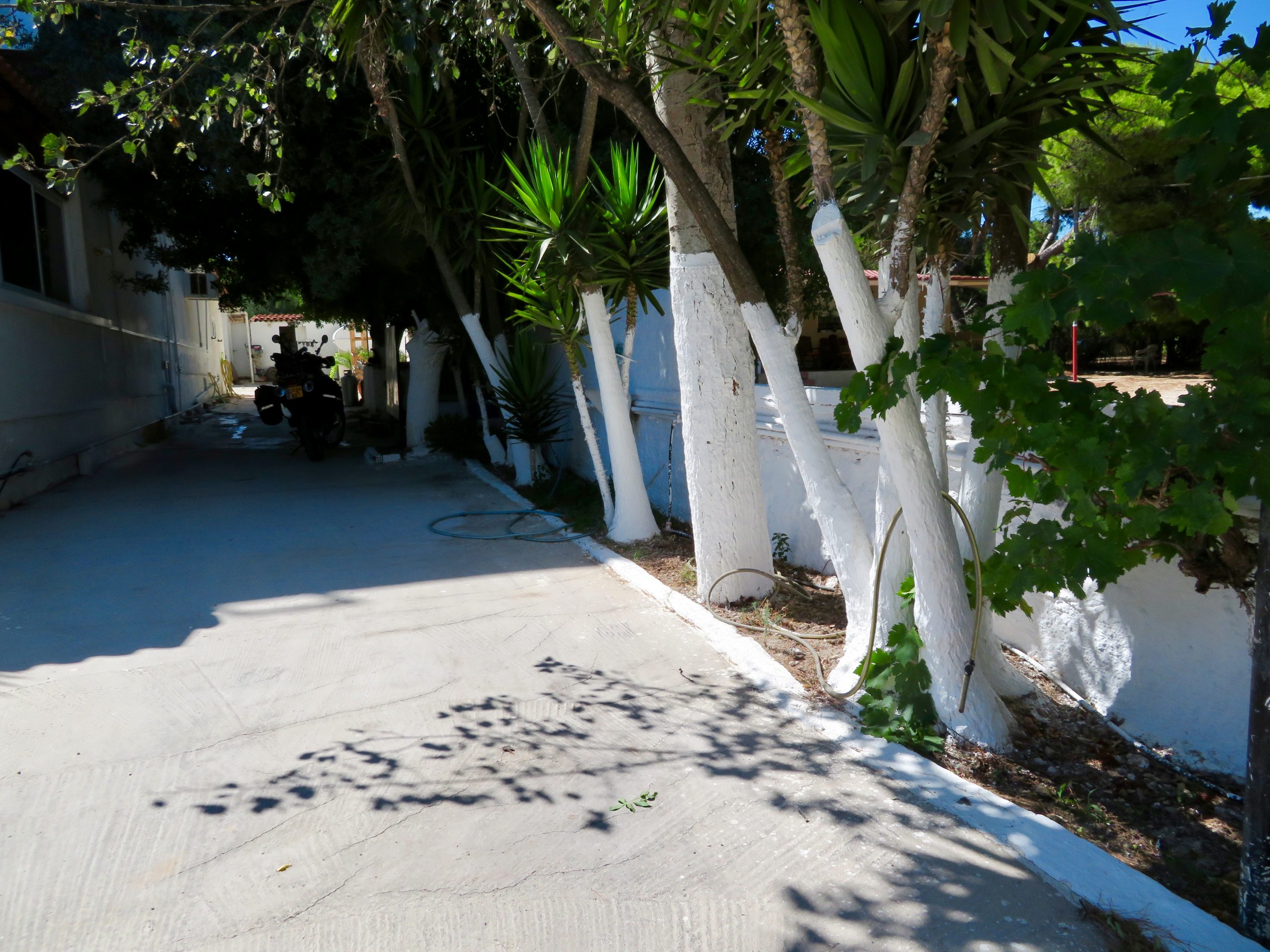 I was told to take my bike to the port in Lavrio, (south of Athens) for 11am Monday morning (the ship sails weekly). The Salamis office was easy to find,  as there were a few other bikes, an old Land Rover, along with three amazing 4WD rally cars outside the office.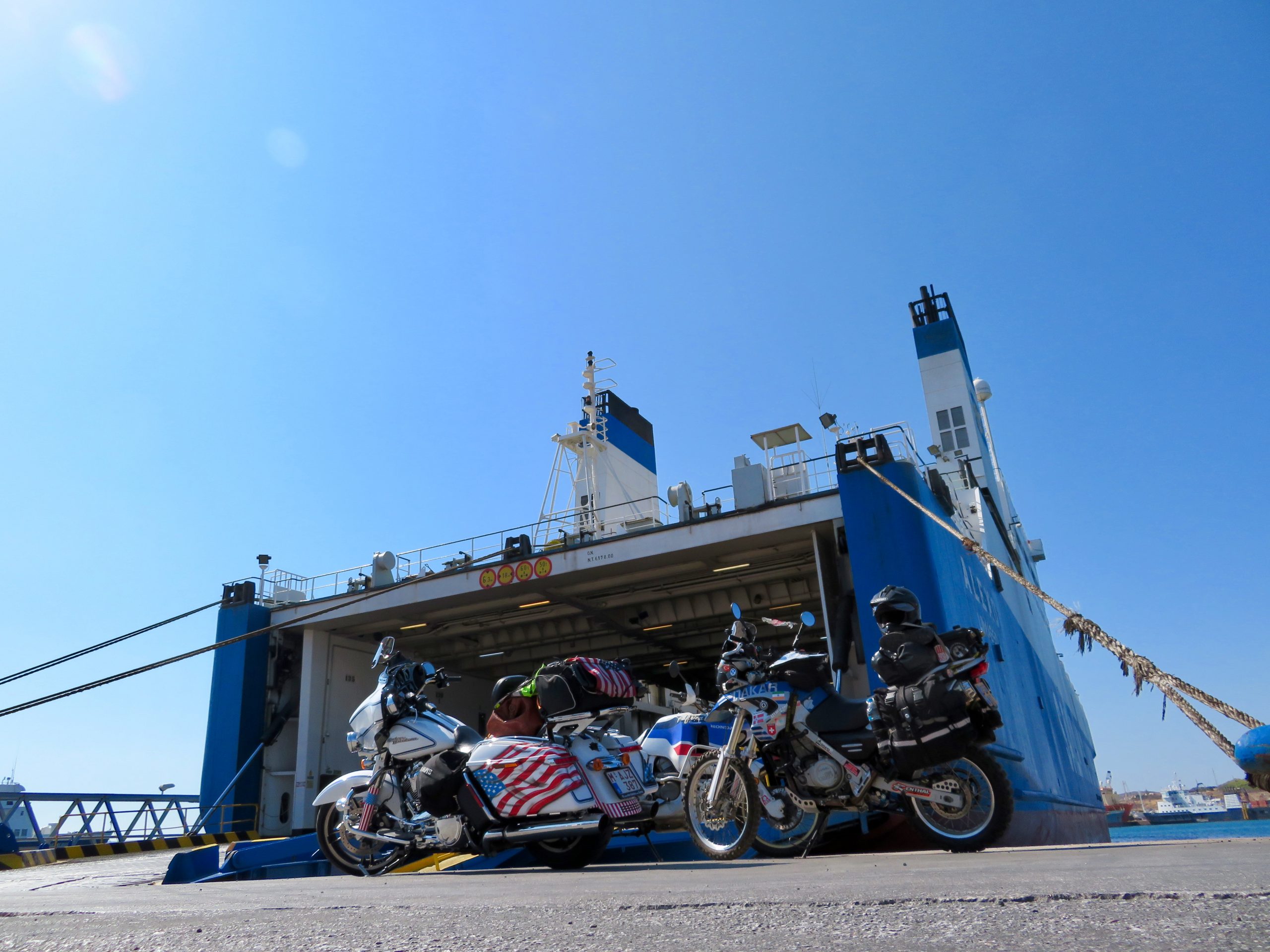 Mr Takis Papaconstantinou the Customs Broker, checked my paperwork and sent me off to the nearby customs office to get my bike officially checked out of the country. I returned to Takis, who completed a further document and sent me off to the ship. I parked the bike where instructed and returned the bike key to the office. I shared a taxi to the airport and got the first flight to Tel-Aviv.
I arrived in Haifa a day early, so stayed in the 'Port Inn'. It was ok, but ideally situated, 2 minutes walk to the Rosenfeld office (import agents). I went to the office at 9.30 on Thursday morning, this is the best day as the the Salmis ship docks early every Thursday. All paperwork can be completed this day, but the office is closed on Fridays & Saturdays.
Gallina and other staff at Rosenfeld were efficient and super friendly. After completing paperwork and paying 400 euros for the shipping and 920 NIS Rosenfeld fees (total £585 / 640 euros) we went to the customs office to get paperwork signed.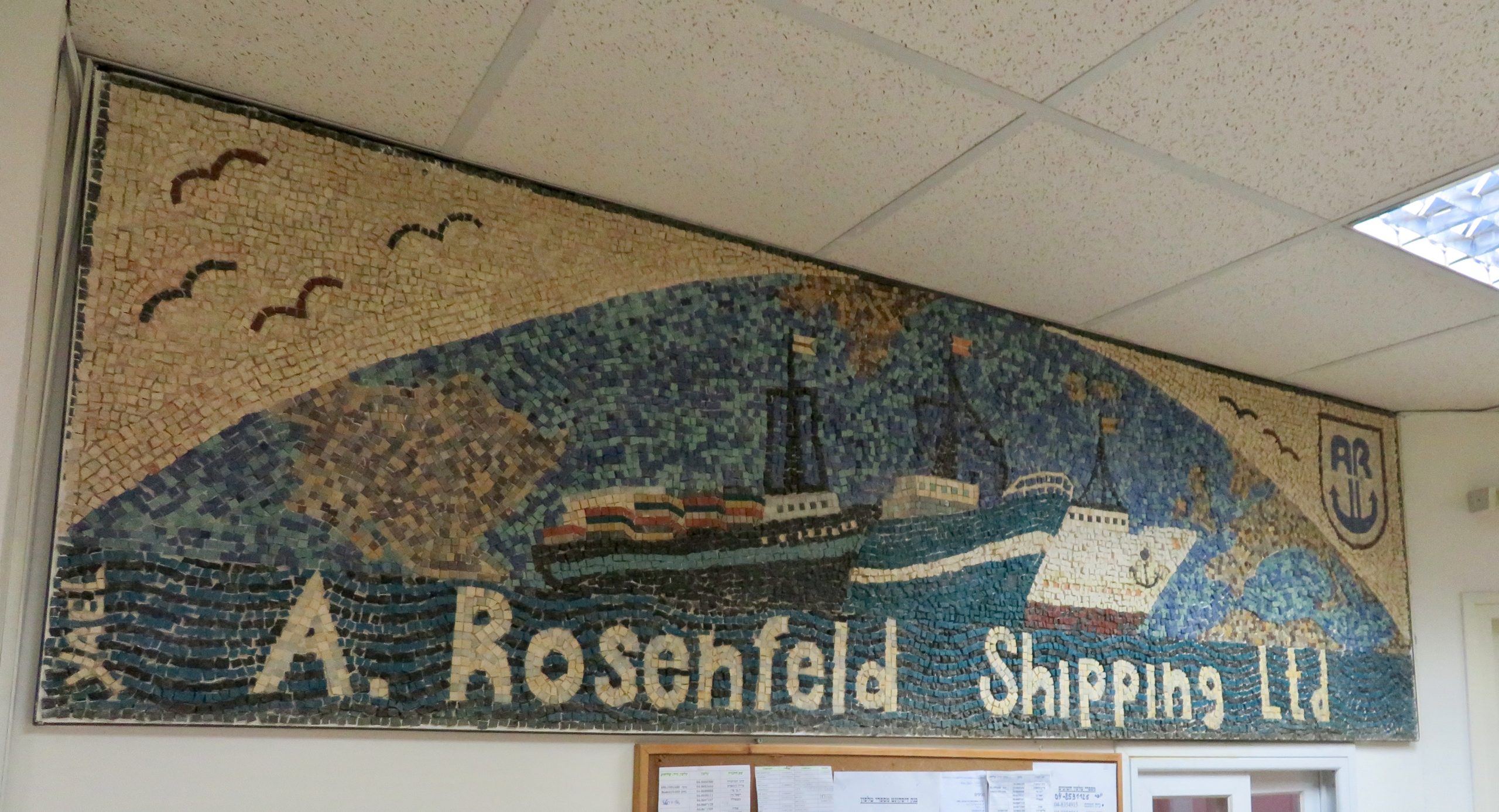 The customs office was only 1/2 mile away. I was the first to arrive, but nobody would process my documents, everyone else first. It was so slow, so many staff seemingly doing nothing except talking to each other! I sit in silence and wait 'like a good tourist'. They have what I want, so I smile and be patient! I was told that the only English speaking person was busy, not so busy that she couldn't process Israelis!
I asked her not to stamp my passport, she stamped a slip of paper instead.
2 hours later I was seen, within 10 minutes they told I had to have bike insurance first. I told Rosenfeld I needed it, they said go straight to customs office… so, I left customs office and 200 metres away was 'Pool Insurance'. They were supper efficient, it took about 30 minutes to get 2 weeks motorbike insurance. However, it cost 376 NIS (£70 / 76 euros). With certificate in hand, I walked back to the customs office.
I was the only person there, the staff just shuffled paperwork. I sat and waited…
4 hours after entering the customs office I left with all the stamps I needed. Back to Rosenfeld office… it was 3.30pm, 6 hours after entering Rosenfeld, when I left the offices with the paperwork to enter the port. I entered the port and walked about 1 mile to where my bike was. Further approval from the port authority and I was free to go…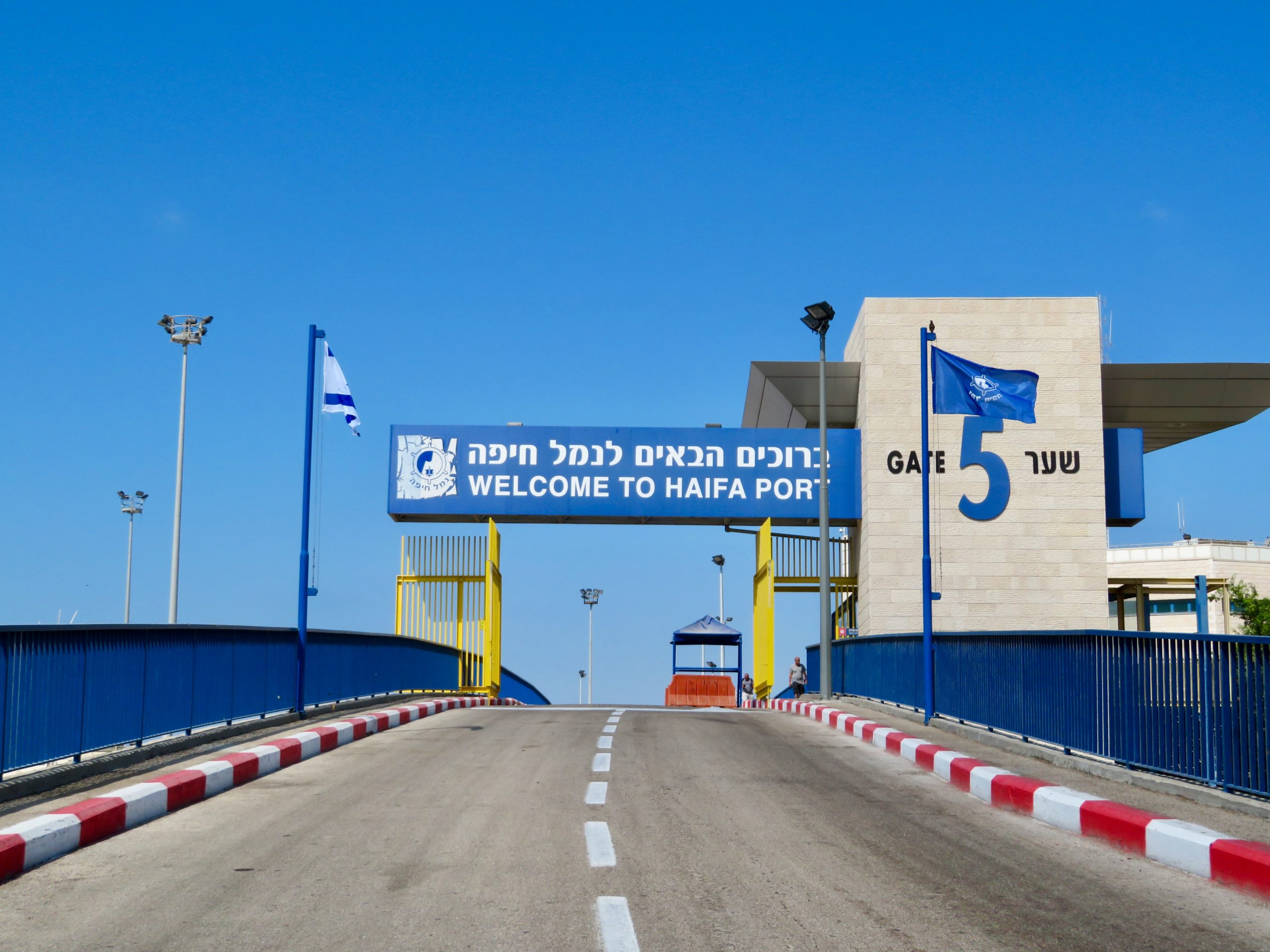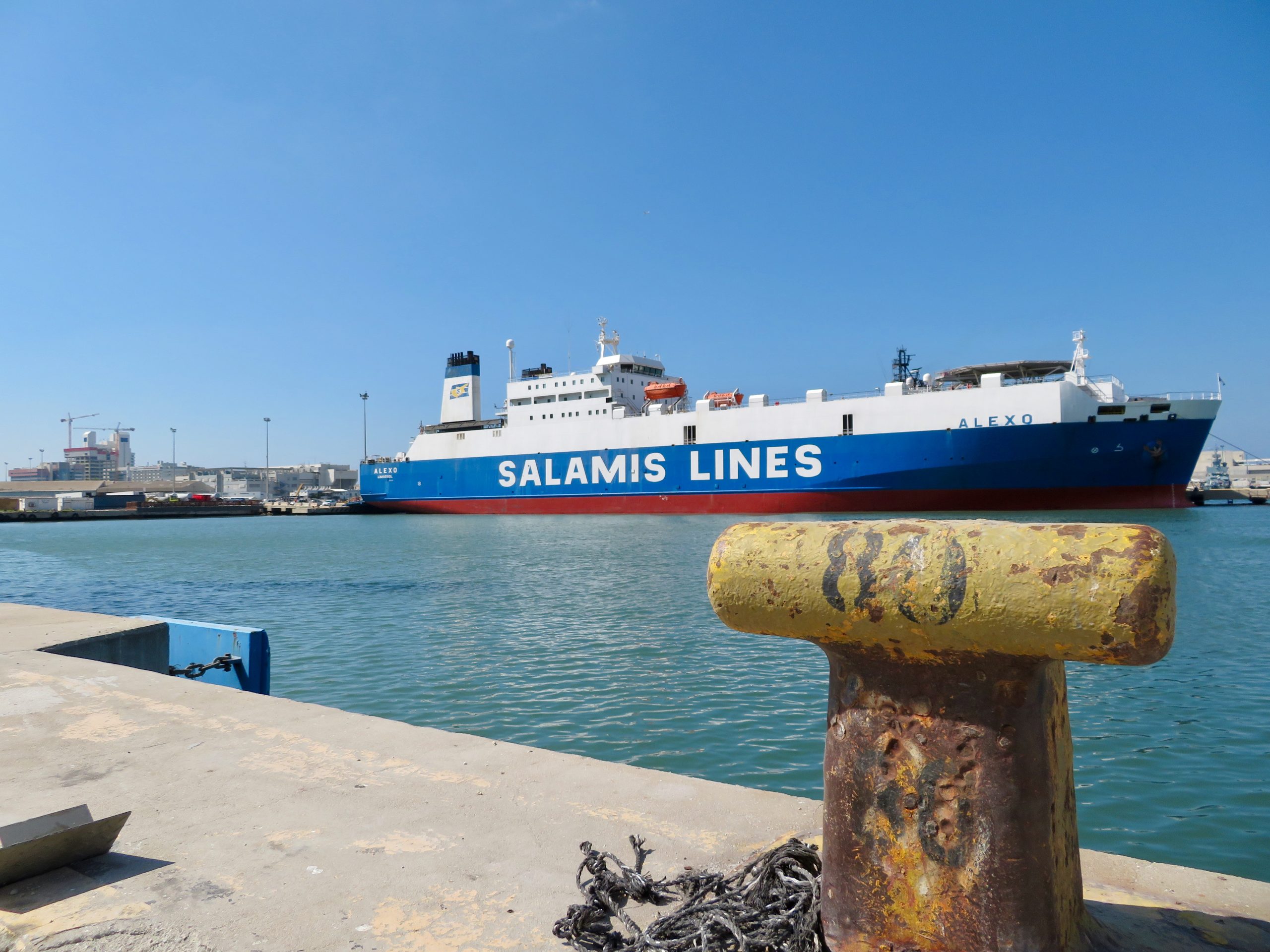 That was 6 1/2 hours with a total shipping and insurance cost of £650 (710 euros). The process in Greece is quick and efficient, not so in Israel, where it is slow and bureaucratic. Overall I'm happy with the cost.